A few months ago, we had the pleasure of featuring Cheryl of Cheryl A. Lofton & Associates - D.C.'s premier tailor - for our Business Done Differently series. It was hard not to take advantage of Cheryl's fountain of knowledge and experience with wedding dresses, so here's our gift to you: a SECOND installment of Cheryl A. Lofton & Associates.
This time, we wanted to tackle a more specific topic that isn't always the first thing that comes to mind. Today, we're going to share some of Cheryl's tips for how to bustle your wedding dress, different kinds of bustles, and which bustles are appropriate for which bridal styles. A huge thank you to Cheryl for giving us so much of her time and sharing her advice!
If you've been reading our blog, you've already got the hang of the different silhouettes and customizations for your Grace + Ivory wedding dress. You'll also have a good idea of what you'll wear under your wedding dress! And if you read our last installment with Cheryl, you'll know her top tips for tailoring. Now is the next piece of the wedding dress puzzle: the bustle!
Different Kinds of Bustles
So what exactly is a bustle? And why do you need one?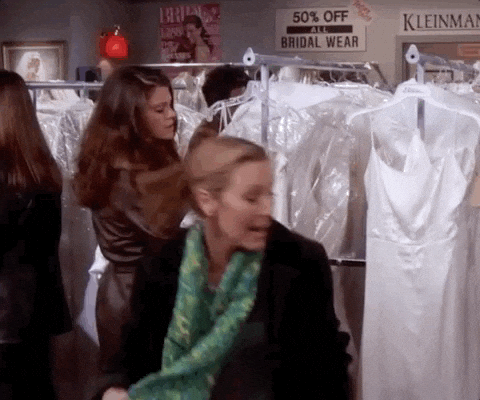 Well, it's a way to get the train on your dress out of the way. Have a dress that covers your feet? Have a train? You'll need to bustle (it's a noun and a verb) so that you can walk or dance without tripping over yourself. And it also means you won't be dragging your train all over the floor!
There are a lot of different bustle styles, but the three main ones are as follows:
American/Over Bustle: With this style, you can hook the train of your dress over the back of the dress itself.
French/Under Bustle: This classic style, also known as a Victorian Bustle, involves tucking the train under itself at various points.
Ballroom Bustle: In this bustle, you just flip the bottom of the gown under, essentially hemming it so that the gown is an even length all around.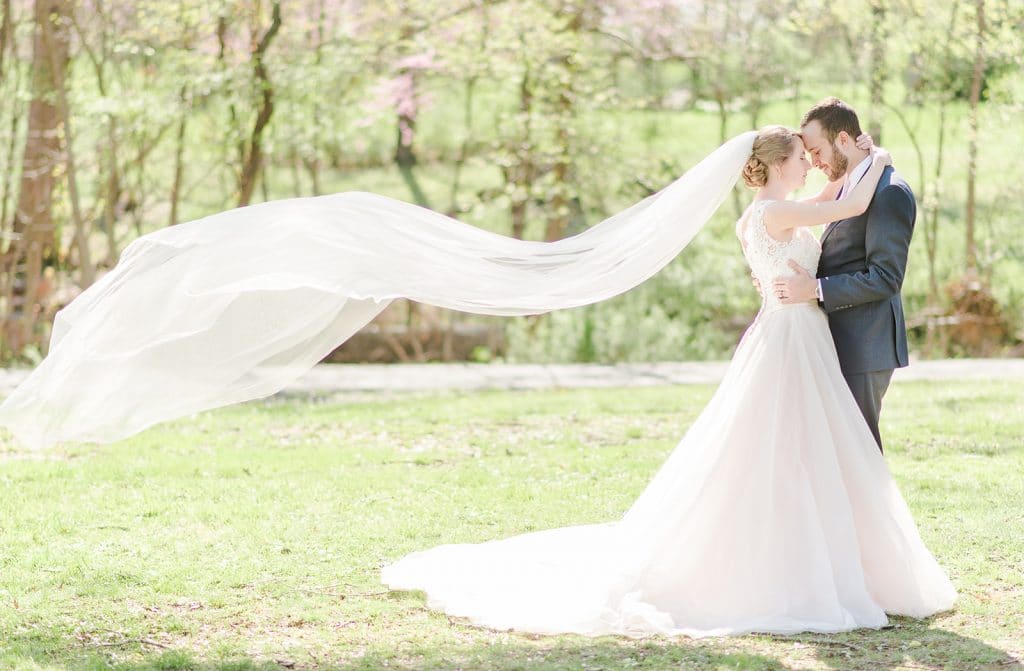 Here's what Cheryl says about how to match your dress to a bustling style:
If your gown is ballroom style or has a relatively long train, the American/Over Bustle is best suited. 
If your bridal gown fits close to the body such as in a mermaid or A-line style, a French or Under Bustle would work best.
If you do not like a lot of fuss and drama, then I would suggest a ballroom bustle, which happens to be my favorite bustle.
If you love drama, there are many other bustles such as the Victorian bustle. The combination bustle, as the name suggests, combines several different types of bustles. Bustle possibilities are endless!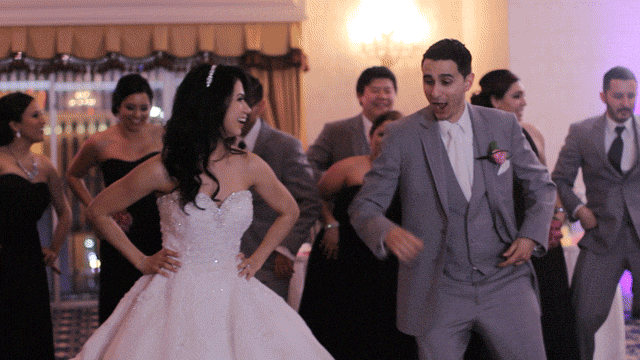 4 Tips for Bustling
So, now that you have a better idea of why you should bustle your wedding dress and the different kinds, here are Cheryl's tips to keep in mind.
(1) It's okay to not know what kind of bustle you want.
Talk to your tailor about the different kinds of bustles and go through your options!
(2) Bustles are not always comfortable.
Bustles can add extra weight and bulk to your wedding dress. This is definitely something to keep in mind when you're picking what kind of bustle you want or what kind of shoes you're going to wear, and it might affect how much dancing you do at your reception.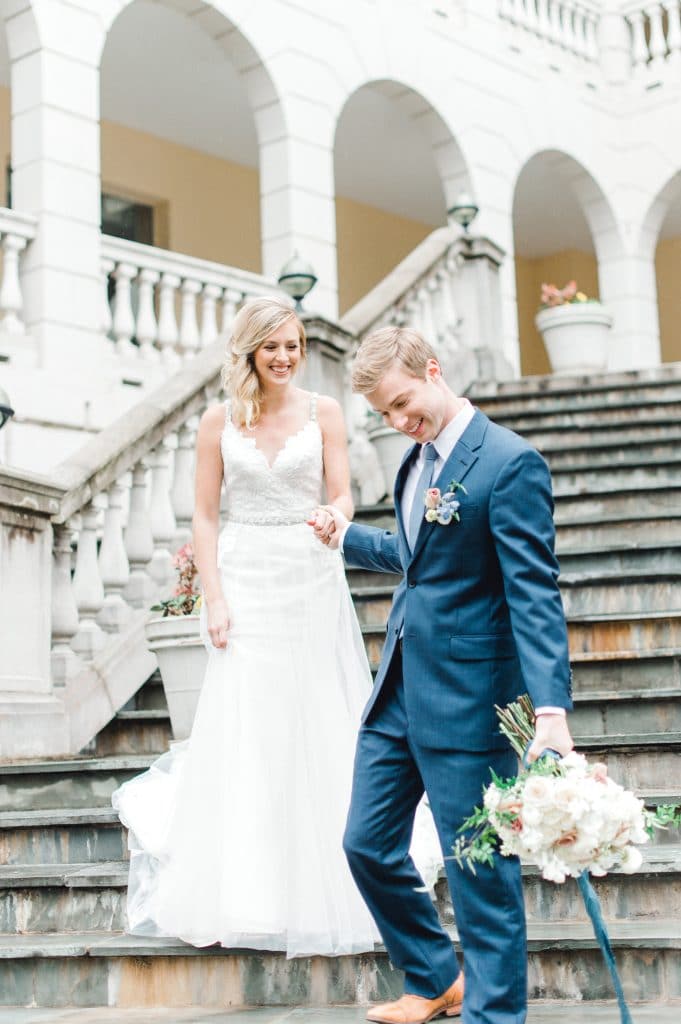 (3) You cannot bustle your own dress.
This is super important!!! You should always either bring a friend to the final fitting to learn how to bustle your gown. You could also have a staff member help to make a video of how to bustle your gown. You will not want to ruin your dress (or your photos)!
(4) You may not need a bustle at all.
If you are going to change into a reception dress after the wedding or if your gown has a short train, there is no need to spend money on a bustle.
So there you have it! We hope that this post has given you everything you need as you move ahead on your wedding dress and bustling journey. Just remember -- you can ALWAYS ask more questions. Whether it's about try-at-home, your customizations, your fittings, or your bustle, Grace + Ivory is here to help.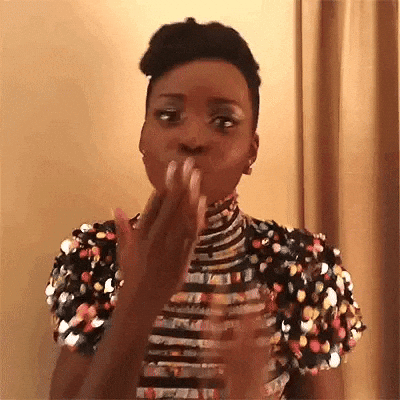 Photography:
Featured image: Keri Gaudreau Photography
Photo 1: Rebecca Sigety Photography
Photo 2: Jenny B Photography