Inspired by - Dedicated to - Benefitting - MODERN WOMEN
Grace + Ivory supports women getting married on their own terms.... And then just supports women.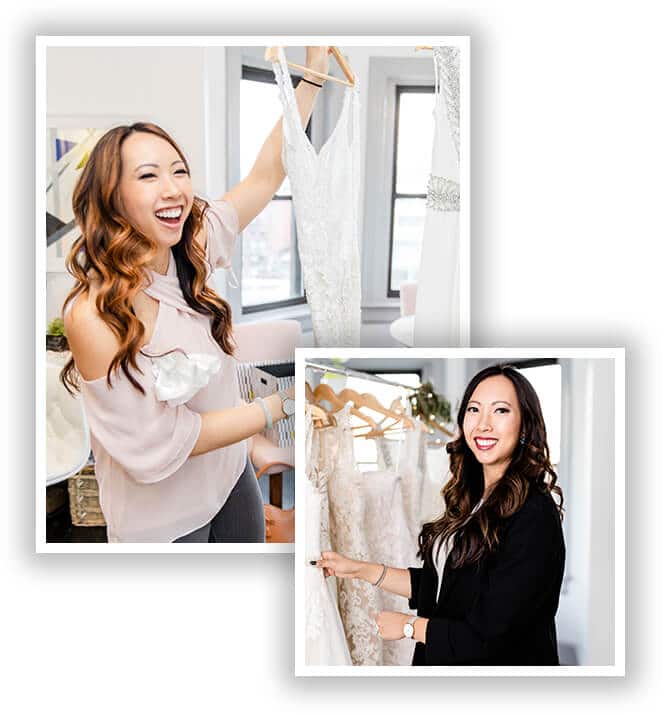 MEET TINA, OUR FOUNDER
"WHEN I WAS
SEARCHING
...dress-shopping
was a nail-biter.
From the limited selection of nearby boutiques' inventory for try-on, to gowns that cost three months' rent, to the sales associates hoping I'd make a champagne-hazed dress decision that would linger in family photo albums for generations to come within 25 minutes of trying it on, to the idea that my dress would take 7-12 MONTHS to arrive and I should still pad in tons of time (and money!) for some serious alterations. It was a flurry of blush colored chaos and I felt overwhelmed and discouraged, As I started talking to my girlfriends and coworkers about it, it turned out they felt the same."
WANTING MORE.
We wanted to see more diversity, more emphasis on a social agenda, more bang for our buck, more choice and freedom.
All due respect to cherished wedding traditions, but shouldn't bridal shopping get an update to better serve and reflect today's, hardworking, kickass, independent women? And so, Grace + Ivory was born. Grace + Ivory was founded to pave a path towards better bridal shopping that was more in step with what modern brides want: choice, independence, personalization, and quality.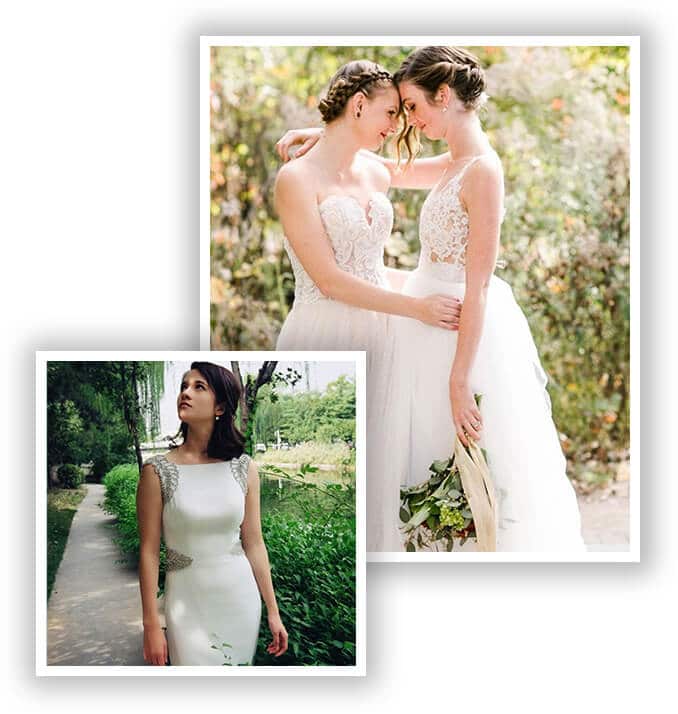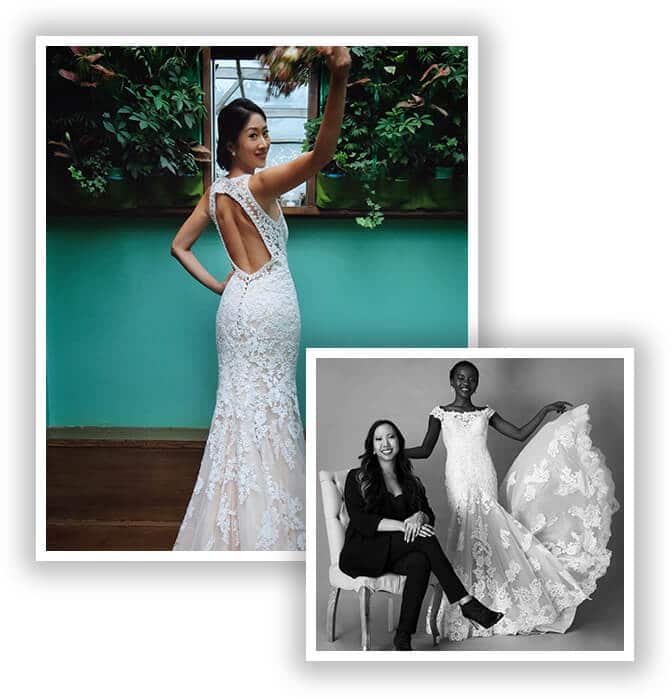 GRACE + IVORY IS MEANT TO BE
SOMETHING NEW
Badass women don't need manufactured moments to feel something special.
Try on at your own pace, your own way. Feel confident in your decisions because we've made really freaking great dresses with you in mind. We've worked with expert designers and skilled seamstresses to create dresses you want, cutting out a retail middleman to bring you uncompromised designer craftsmanship at prices you love, in time frames that work for you, custom made to your very measurements, and your particular desires, arriving at your doors when you want to try it on, with or without the audience, nonsense-free.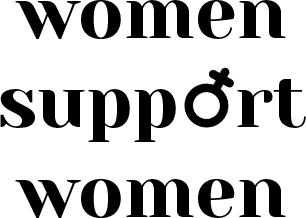 GIVING BACK
Your wedding gown will make a difference.
But not just in your life.
"I formerly worked full-time for international non-profits, and I want to lead a career (and company) that gives back.
I am a firm believer that social enterprise is the future of good business. This is my passion and why I wake up every
morning. As Grace + Ivory grows, what we can give back grows larger." - Tina, Founder

Grace + Ivory donates 10% of proceeds from each dress sold directly to causes that champion women's safety, security, and personal and professional development. We're currently supporting the Chicago Foundation for Women. Building strong communities for all. CFW funds organizations working to solve the biggest problems facing women and girls: economic insecurity, violence, and lack of access to health care and information. Since its founding, CFW has invested more than $45 million in hundreds of organizations, leveraging the generosity of 2,200 donors, impacting over 89,000 women, girls, trans, and gender nonbinary individuals in our region. In addition to grant-making, CFW invests in developing women leaders and advocates, and brings together diverse coalitions to collaborate, share resources, and develop solutions. Learn more at www.cfw.org