This week, Grace + Ivory is bringing you another installment in our "Business Done Differently" series. We love featuring women-owned businesses that just have that extra special thing about them! This time, we're bringing you tips for your first bridal fitting.
We're so happy to be featuring Cheryl A. Lofton & Associates, a custom tailor based in Washington, DC. Cheryl and her team provide top-notch service, have a rich history, and are generally just so wonderful to work with! If you're looking for more ideas for planning your DC-area wedding, check out our other post: Planning Your D.C. Wedding: 14 Amazing Vendors in the DMV.
Could you give us a brief history of Cheryl A. Lofton & Associates?
Mr. J.C. Lofton founded Lofton Custom Tailoring in 1939. He was the first African American to have a tailoring school in conjunction with a thriving business in downtown Washington DC.
J.C. earned an outstanding reputation by providing excellent tailoring and alteration services to Washington politicians, attorneys, entertainers, and other business professionals. His reputation endures as the standard by which Cheryl A. Lofton & Associates service their clients to this day: Quality, Integrity, and Community.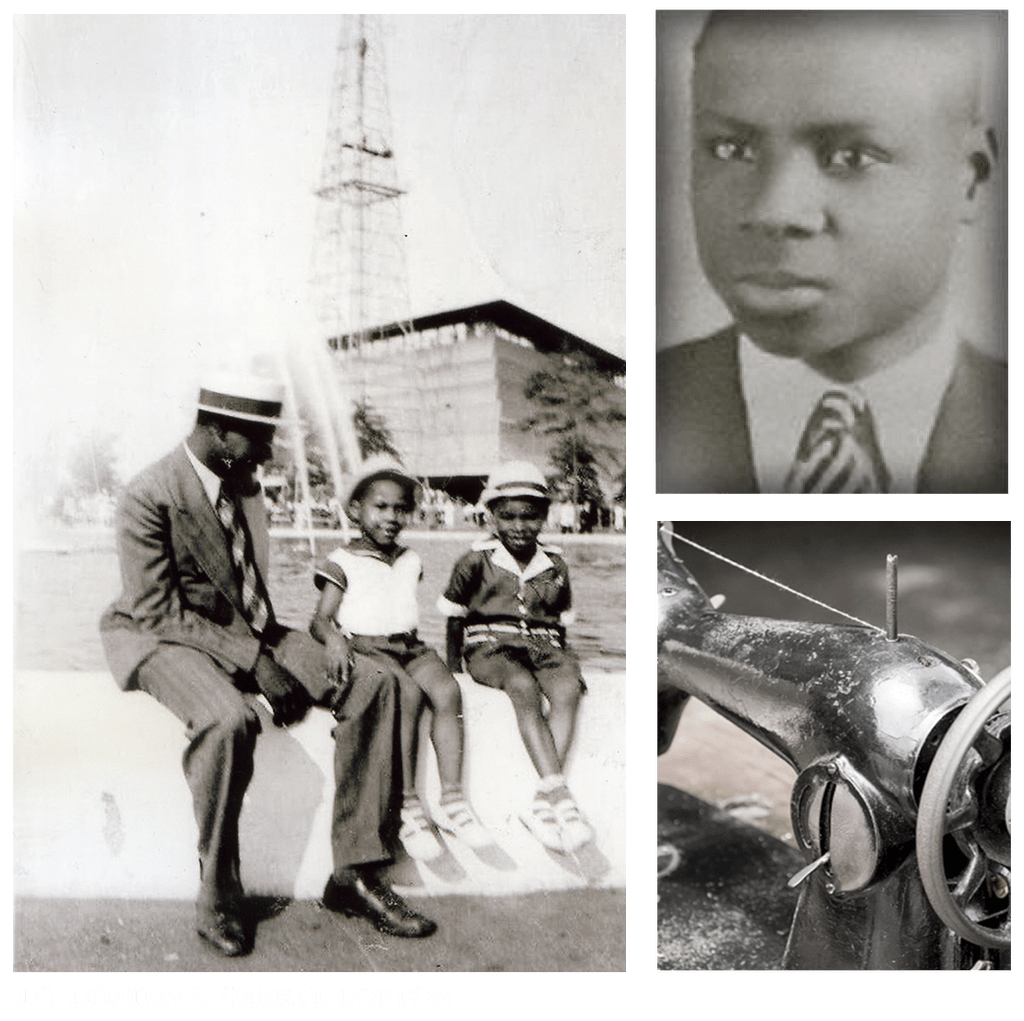 At 18 years of age, Cheryl began managing one of the two family tailoring shops. There, she provided excellent alterations and custom tailoring services to many of Washington DC's elite. Recognizing the low number of women patrons that visited the tailor shop, Cheryl began her quest to encourage women to have a personal tailor as well as educating them about proper fitting garments. She is passionate about making sure that women's alterations are performed with every curve in mind. Cheryl is currently the owner of Cheryl A Lofton and Associates and (like her grandfather) continues to provide exceptional tailoring and alteration services to the Washington Metropolitan area's best-dressed men and women.
Wow, thank you! What an amazing story. What is your favorite thing about running your tailoring company?
Wow, there are many things that I love about running this company. If I had to pick one, I would say that helping our clients feel confident about their wardrobe is what I love most and what we do best. When clothing is well-fitted, people feel confident. We make sure that our client's garments are altered to perfection and that their clothes deliver the message that they are impeccably dressed.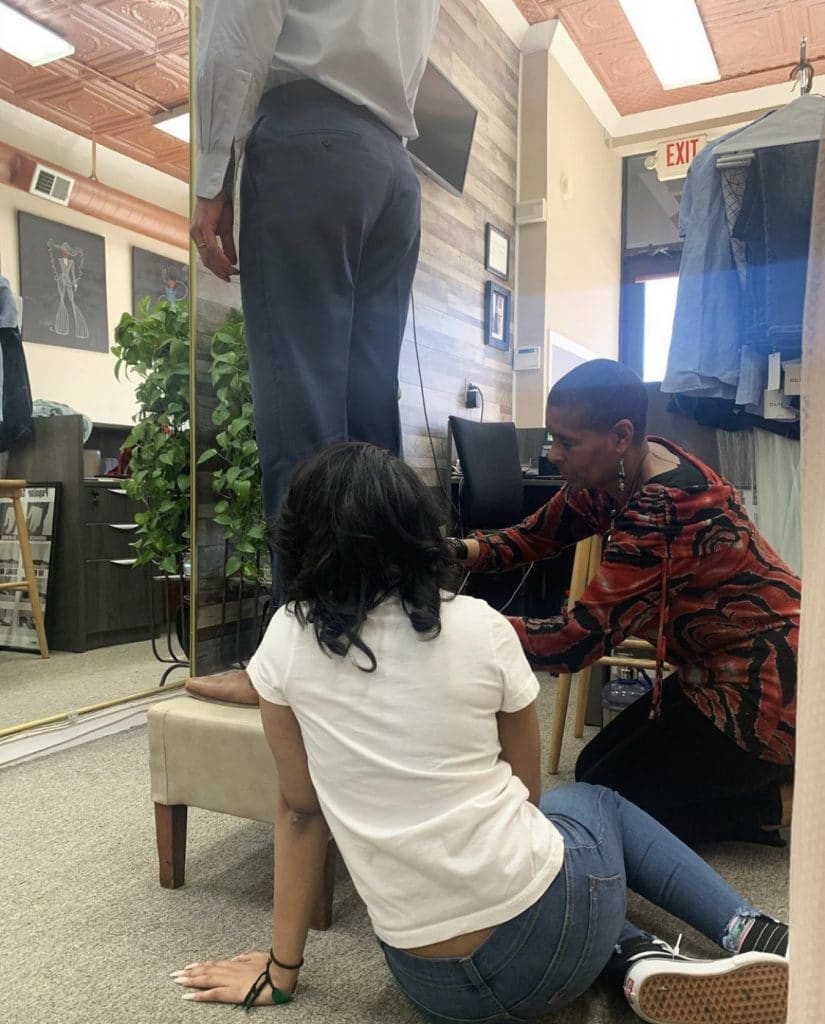 What else makes Cheryl A. Lofton & Associates stand out as the ideal place to get your wedding fittings (and other clothes!)?
There are two things that make us a standout for bridal fittings and alterations.
The first is our customer service. When brides email us with questions or with a request to schedule an appointment, we respond right away so that they know they are a priority and we are there to answer any or all of their questions and concerns. When they come to our shop, we promptly greet them and welcome them with a smile. We provide a level of comfort that puts them at ease for what is, sometimes, an incredibly stressful situation.
The second thing that makes us a standout, not only for bridal alterations but for alterations in general, is the number of specialists that we have as a part of our team. When a bride calls us for an appointment, we make sure to ask questions that help us to pair them with the tailor that can best meet their needs. Our bridal associates specialize in custom, couture, vintage, pret-a-porter, etc. We are always ready and able to meet any bridal alteration needs. We also have in-house tailors and seamstresses that can be partnered with grooms, groomsmen, bridesmaids, mothers-of-the-brides, flower girls, ring bearers - you name it.
What are five things to keep in mind when you're going for your first bridal fitting?
(1) Shoes, shoes, shoes, shoes!
Please do not come to the bridal fitting with flats if you know that you're going to be wearing 4-inch heels on your wedding day. Doing a four inch tippy-toe while your specialist pins the hem on your gown just isn't an option. If you don't have your wedding shoes come your first fitting, that is okay! Bring a pair of shoes with the correct/similar heel height and let your specialist know. They can always get started on any other alterations and base your hem for your second fitting.
(2) Please wear proper underpinnings.
If you will be wearing a longline bra, corset, spanx, or any other undergarments that will change the shape of your body on your wedding day, please, wear them for each and every fitting. Your specialist will be pinning and marking based on what you are wearing at your first fitting. If you come for the second fitting with different style undergarments that cause the tailor to have to do extra work, new charges may apply.
(3) Do not bring an entourage of friends to your first few fittings.
Too many opinions can make the fitting stressful for both you and the tailor. Try to only bring (at max) two people with you to your fittings. The entourage can come when you're feeling confident and ready to show off what's been done.
(4) Talk to your tailor.
Do not be afraid to ask questions or share your concerns about the fitting. Your gown needs to be perfect. After all, you are going to be creating memories and looking at photos of your wedding day for a very long time.
(5) Be prepared to leave a deposit for your alterations.
Most tailor shops require a minimum deposit of ½ the total cost.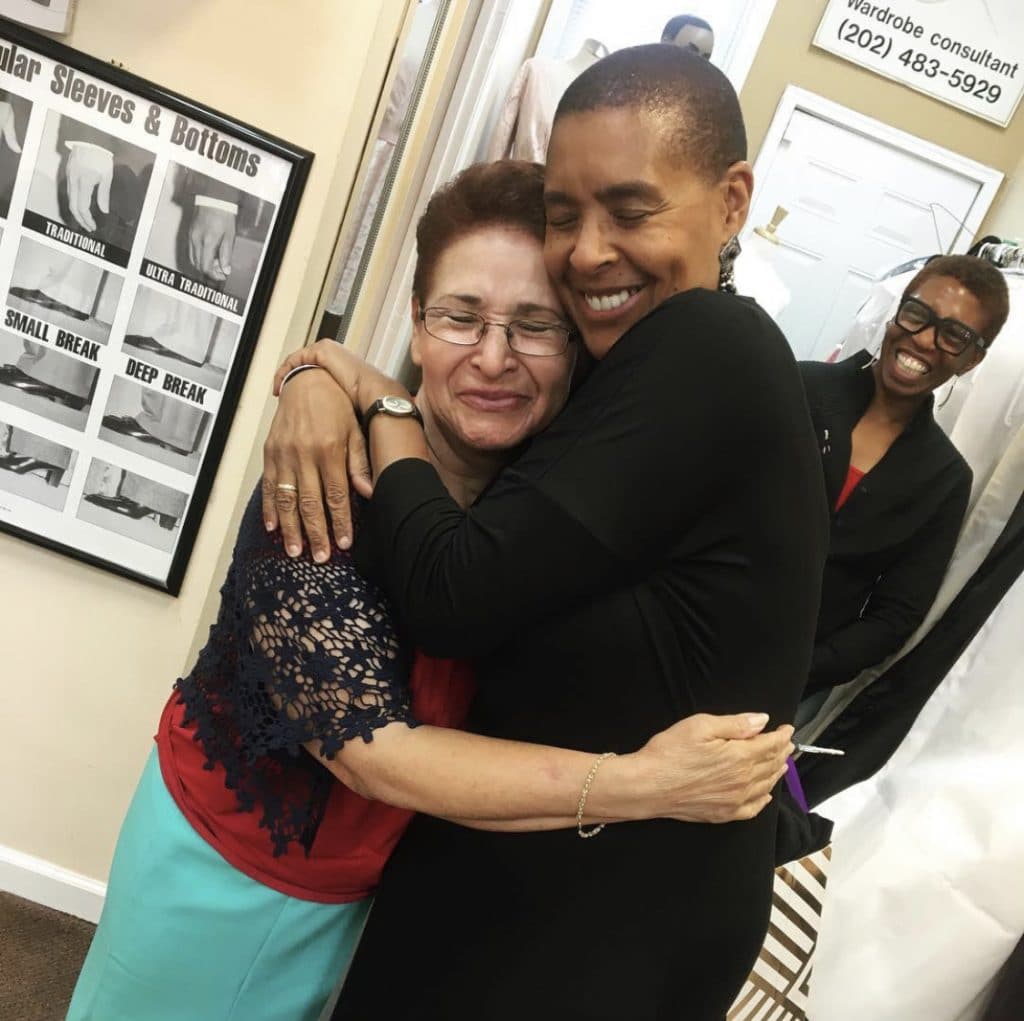 Since Grace + Ivory is a social enterprise, we have to ask - how does Cheryl A. Lofton & Associates bring more good to the world?
Our most recent do-good was in relation to the current pandemic. We hand-made and donated thousands of masks, healthcare gowns, and whatever else we could with our own fabric and fabric donated to us from the community. And we continue to partner with those continuing on the front lines. Additionally, we stand firmly against any kind of hate or discrimination and make it very well known.
Tailoring shops, in general, are great for the community because it helps to recycle clothing as well. When times are tough financially, we're here to fix up and nip/tuck the clothing that you already have. When our clients are adding to their wardrobe, we provide an outlet to donate what they no longer want or can wear. We love being a part of and attending various fundraising events. The list goes on!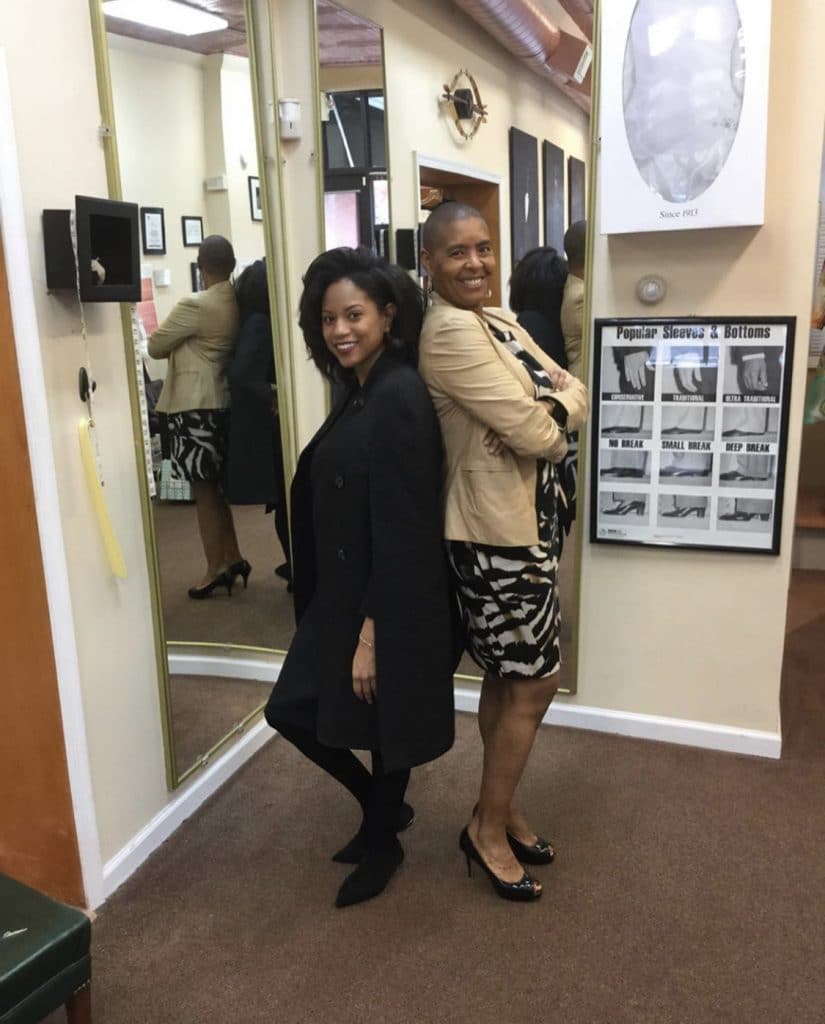 To learn more about Cheryl A. Lofton & Associates, visit their  website. Book an appointment by calling (202)-483-5929 or email yourgarments@cheryllofton.com. Photos courtesy of Cheryl Lofton.