For our special holiday edition of our Business Done Differently series, we're bringing you an interview with Ohana Events. First launched in Chicago, Ohana Events has now expanded to Seattle. As always in our series, we're bringing you tips from industry pros - and Danielle, Owner and Creative Director, and Rachel, Senior Planner, do not disappoint. Read the interview for their top five tips for finding your perfect wedding venue.
As always, we are so grateful to Danielle and Rachel for taking the time to tell us about their business.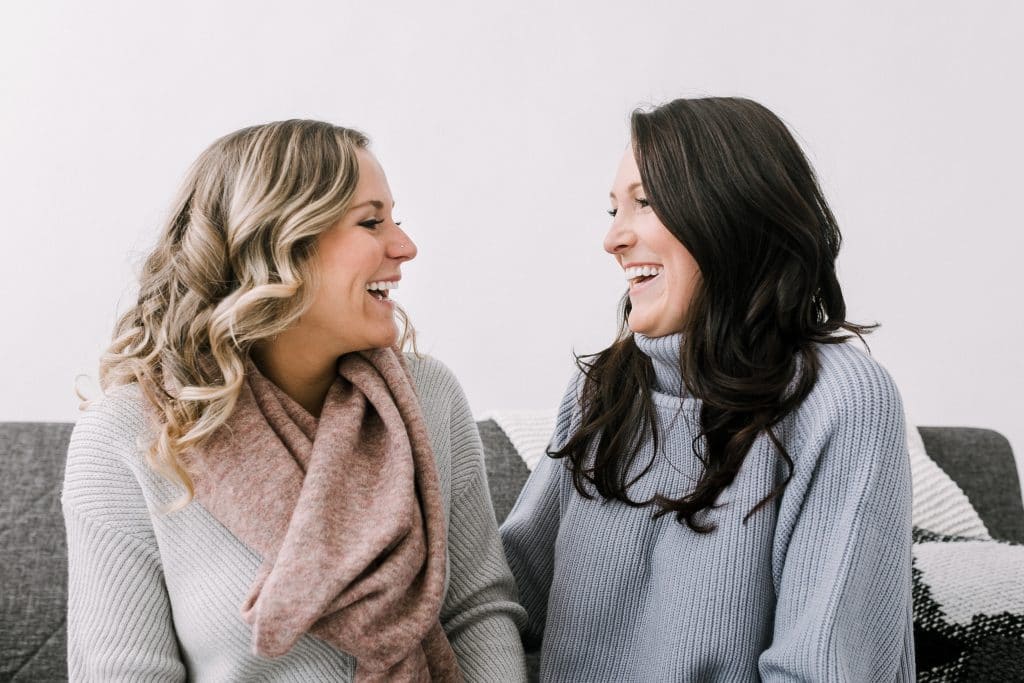 So Ohana Events got started in Chicago, right? And now you've expanded to Seattle?! How did that come about, and how is it going?
In our experience, we have found that one bittersweet ending leads to a beautiful beginning! Danielle and I (Rachel!) met at an event planning firm that was based in the suburbs of Chicago. Danielle was a senior planner and I was her right-hand woman. She decided to start her own brand, Ohana Events ("OE"), the following season after I started with her. Naturally, because of our strong bond and shared interests/planning style, I was invited to work with her and it was a no-brainer! Fast forward two years, and here we are!
I hoped and day-dreamed that I would be move in with my better half, Michael, post-2020 wedding season. Although we didn't have a set plan for the move, we knew that was the end goal down the road. Well...COVID had other plans and our timeline was significantly sped up. When weddings came to a halt and my day-to-day responsibilities shifted, everything changed. It became clear that the best decision for ME was to make the move to the West Coast sooner than expected.
Not long after sharing this decision with Danielle -- Ohana Events Seattle was born!!!
It seemed like just yesterday that we began our professional journey and simply couldn't stand the thought of not working together. We were certain that I would continue to fly home throughout 2021 to serve OE clients, but we knew we could do more. When Danielle offered the idea of an expansion, it was game over. We got to work immediately.
We have now produced two stunning styled shoots in the beautiful PNW. It has been a rollercoaster getting to this point, but hard work pays off + we couldn't be happier serving two of the best markets in the US. We are so excited to show future clients and our newest vendor-friends what we are made of!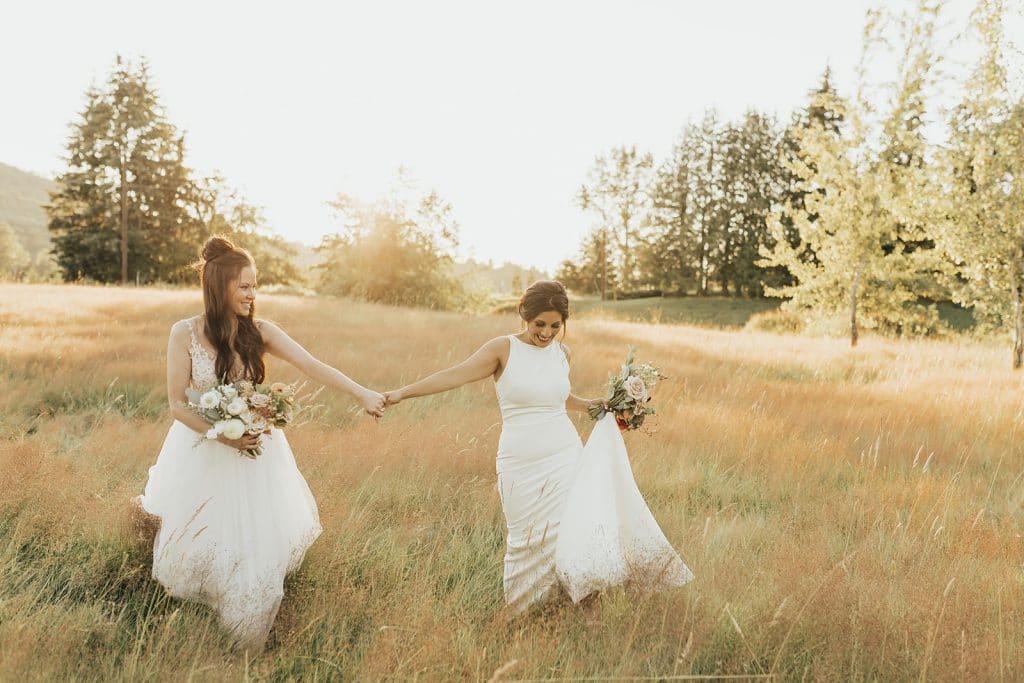 Gemma dress and AdeOla dress at Ohana Events-produced shoot in Bellingham, Washington
What do you love about planning weddings?
THE DETAILS. This may be the main reason why our OE team is so in sync! Each of us are obsessed and constantly inspired by little details that go into planning an extraordinary event. We like to say that no detail is too small for us!
THE LOVE. We work for one of the most rewarding industries out there, well at least in our opinion! We get to see the "best day of someone's life" come to life. Our couples are always in great moods, they're so thankful and genuinely happy while "working" with us. That's probably because they're planning such a meaningful part of their life together -- but WE get to be part of that, which is so fun!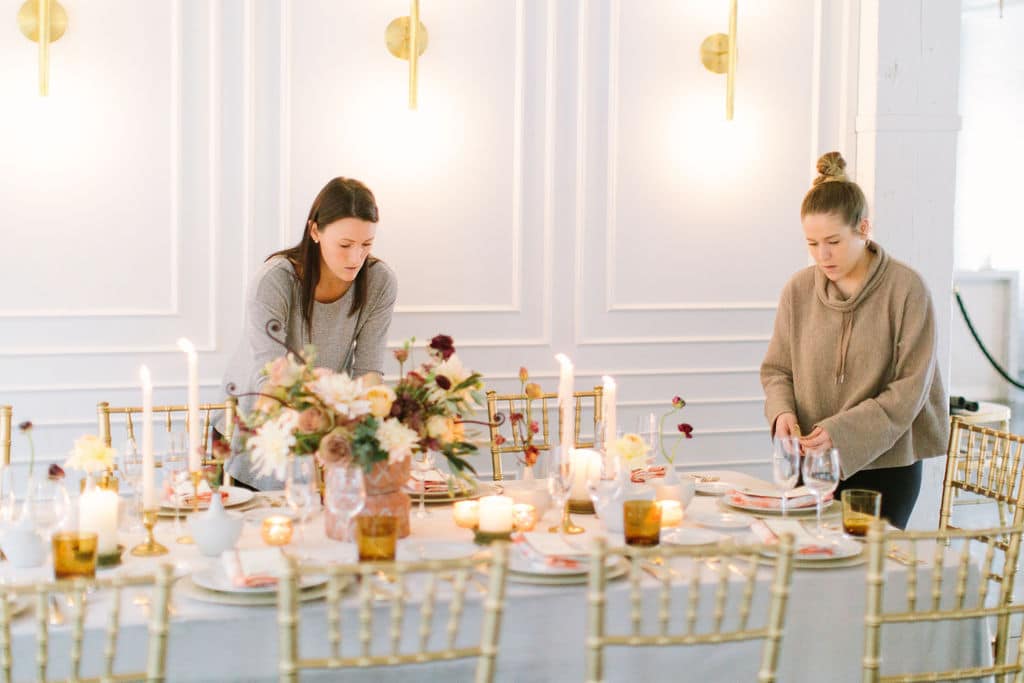 What sets Ohana Events apart from other wedding/event planners?
You aren't just a client to us and we hope to be more than a planner to you! When you work with Ohana Events, you truly become part of our Ohana. We know it's cheesy, but we mean it!!!
We devote our lives to being there for our clients on the most important day of their life. And we are there to remove all stress from not just the bride and groom on wedding day but from the entire family.
We are also very realistic with expectations. Let's face it, we're probably around the same age as a lot of our couples who are getting married. But we love that. We have years of experience under our belts and we feel like we've "seen it all" when it comes to small issues we have to sort out, unique family dynamics, and everything in between. But we can fully relate to our couples, we understand how expensive weddings are (and we work with ALL types of budgets) and we are both so madly in love so when you happy cry - we feel you! From that, we take our couple's visions, expectations, concerns and excitements to heart and use our own background to address it all!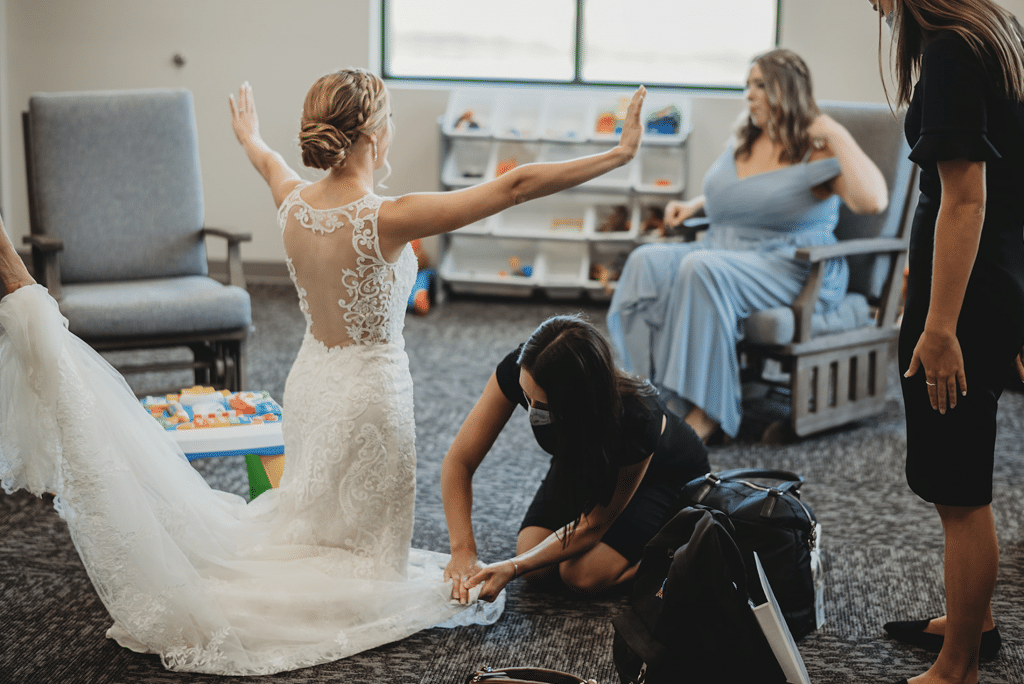 What five tips do you have for finding the perfect wedding venue?  
1. Physically tour between 5-10 of your top favorite venues. If you visit less than 5, you won't be able to compare them to one another. Each venue rep will tell you different specs about the space that may spark questions for your other options. But, don't physically tour too many over 10 because they will all start to blur together. Given our day and age, you can find out so much about a space online so don't waste multiple days of countless venue tours. Narrow it down to 10 [max] so it's an easier decision process.
2. Envision the layout and make sure it lines up with your expectations! Does the space need a room flip, and if so do you mind? Will the cocktail hour be in the same room as dinner? Where will the head table be? Where will introductions come from? Will the dance floor be in the middle or at the edge of the room? Etc.!
3. Know your budget. This is huge!! Get a full proposal that outlines EVERY single cost that you could incur. Do you need to get event insurance? Is catering in-house and if so, is the service charge the actual gratuity for the servers or will that be additional? Do you have to rent in chairs, tables, linens, and dinnerware? Make sure you are fully aware what the venue will cost on its own before bringing in your entire vendor team.
4. Consider the decor. Now what does this really mean? Are you a couple that wants to have a one-of-a-kind wedding that's completely different than something you've seen before? That might mean you want to get a "raw" venue space that you add a ton of unique decor pieces to make it a show-stopper. Keep in mind that this could end up adding a lot to your wedding budget AND your personal time (or your planner's time....) to make it cohesive and put together. OR maybe you don't have time to reimagine a space so you may want to get a venue that has so much character that it's beautiful on its own. If you have a tighter budget, don't get a space that needs a lot of TLC. Get a space that's stunning without putting money into it - this could also help if you don't want to focus a lot of your attention to that part of the wedding.
5. Hire a planner to guide you through the process! That truly is the best way to really know the ins and outs of a venue. A planner knows the difficult questions to ask that you likely will not ask the venue yourself. A planner will have a better idea on what it costs to actually have a wedding in that space. And, a planner can streamline the entire process so you don't have to waste countless hours looking at options that would never work for you in the first place.
Since we're a social enterprise, we have to ask… how do you use your business to give back?
We are so happy you asked this question. This is a topic we've been wanting to put more focus towards. The best way that we feel we give back is always helping with the process of donating flowers after a wedding. We have some clients that spend a crazy amount of money on flowers that sadly just go 'bad/rotten' after wedding night! We've been fortunate enough to have relationships with a handful of companies in Chicago that will deliver wedding flowers to nursing homes, hospitals and other places that could use a little "pick me up".
We've already done our research and found a few florists in Seattle that care about donating flowers after a wedding which really speaks to us and we are excited to learn from them how we can continue this on the West Coast!! We're always looking for more ways to give back.
***
We hope that you come away from this edition of Business Done Differently with more ideas about your perfect wedding venue - and maybe even an idea for your wedding planner?! Keep an eye out for our next installment for more ideas!
Photos courtesy of Ohana Events 
Except Photo 2: Sam + Sola Photography