It's no secret that planning your big day can (and will) get stressful. With an infinite list of "to-do's," locking in your venue, searching for the perfect gown, confirming the guest list, etc... it's easy to neglect the one item on that checklist that can be argued as the most important: the bachelorette weekend!
Let us take some planning off your plate so you can start celebrating yourself sooner with our guide to the best bachelorette weekend: Chicago Edition.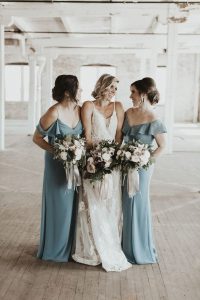 For the bachelorette who wants some R&R…
Start with: AIRE Ancient Baths Chicago, and take a dip of relaxation. Located near the West Loop, a unique experience for the body and mind awaits. Go on a journey in the form of traditional Roman, Greek, and Ottoman ancient baths for some serious R&R for you and the bride squad. You'll be happy you did, especially if a night on the town has made the docket! 

Next up: Clean Your Dirty Face. With one located near Millennium Park (Hello Site Seeing!), this casual, new age facial spot will have each member of your bachelorette party in-and-out in thirty minutes. You'll leave your clothes on, sing along to upbeat music, and learn about your skin from their licensed estheticians. They offer 50% off for new clients...or book your party in advance to bring along your favorite Prosecco and, may I recommend... Molly's Cupcakes!
End with: Langham Hotel Pajama Party. Throw on your most glamorous PJs and pop the bubbly: this isn't your traditional slumber party! Langham's Pajama Party package offers luxurious accommodations, unique in-room food and beverage menus, exclusive use of their Cinema Suite, and a co-branded Knesko Rose Quartz Antioxidant Discovery Kit. You and your girls are in for the perfect bachelorette weekend if you start it off right with a slumber party at the Langham. 
For the bachelorette that wants to hit the town...
Start with: GoldPlaited. Looking to get glam for your last hurrah as a single lady? GoldPlaited is a Chicago-based finishing salon that specializes in both hair and makeup. We recommend their signature Chi-lebrity offering. Consisting of a dry hairstyle and makeup application performed in tandem, what better way to prep for a night out when you're the weekend's main character?
Next up: Nobu Chicago. This elegant oasis, located in the West Loop neighborhood, offers inventive Japanese dishes and bold cocktails. A favorite of celebrities and influencers alike...live like Kylie Jenner for the night with great food and even greater photo opportunities.  
End with: Tao Chicago. A posh nightclub located in the 126-year-old building that was the onetime home of the Chicago Historical Society. This 7,000 square foot nightclub will be the highlight of your night out in the Windy City.
For the bachelorette who wants to soak up the sun…
Start With: Chicago Electric Boat Company. See the great city of Chicago by boat with this unique on-the-water experience. We recommend their Cycleboats, which are BYOB and perfect for summertime. Hint: you won't really have to peddle the entire time.
Next Up: Shore Club. Spend the afternoon with Great food, entertainment, and a beautiful view of Lake Michigan! Shore Club offers fun on their patio, or cabanas to rent for the ultimate beach party bachelorette. Throw on your matching Bride Squad swimsuits and cool down with a few of their frozen cocktails.
End With: Diver at the Park. This Tulum inspired spot in Wrigleyville is perfect to keep the party going after the beach. Offering Mexican bites and tropical margaritas...you can sip the night away on their Tulum Rooftop or in their beer garden.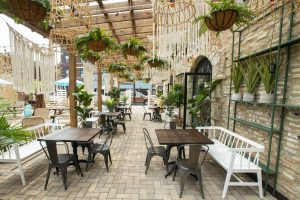 For the bachelorette who is a Chicagoan through and through...  
Start With: A Cubs Game. Adorn your favorite gear and grab a Chicago style hotdog, it's time to play ball!  If you want to up your experience for something all-inclusive...try a Wrigleyville rooftop. These unique rooftops offer all you can eat and drink, so all you have to do is enjoy the game with your girls.
Next Up: Revolution Brewpub. Hop over to Logan Square for a bite to eat and some local brews. They've got something on tap for every member of the bride squad. Not to mention delicious pub-style apps and entrees.
End With: Up Room. Take the blue line down to Wicker Park to enjoy stunning views from The Robey's 13th floor lounge. You can sip Frosé out on the terrace for the perfect boomerang cheers with skyline views.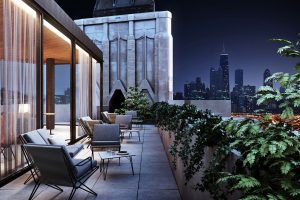 For the bachelorette who wants to party like the roaring 20s...
Start With: Etta. Pastas, wood-fired eats, and more...Etta will wine and dine your Team Bachelorette. They have a relaxed, but fun atmosphere featuring an extensive wine list. So go ahead and dress a little classy!
Next up: A show at Bordel. A short walk from Etta, Bordel is a duel cocktail bar and cabaret. They offer a theater of varieties with a premier cast of jazz musicians, burlesque performers, flamenco artists, magicians and cabaret dancers. You'll feel like you've stepped back in time.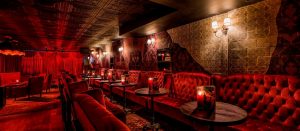 End With: The Violet Hour. Behind a hidden door across from Wicker Park's Big Star (A favorite neighborhood taco spot), awaits artisan cocktails and candle-lit tables. Rooted in pre-prohibition style libations, you're well on your way to the 20's bachelorette weekend of your dreams.
For the bachelorette that doesn't want an itinerary...
No matter if you're staying downtown or in one of Chicago's great neighborhoods, there will be plenty to do and see. Littered with hot dog shops, taco joints, and deep-dish pizza, you can't go wrong with the eats. So if you're the kind of bride that doesn't make plans, you can feel confident that you'll have the best bachelorette weekend in Chicago. Cheers to celebrating you with the people who mean the most!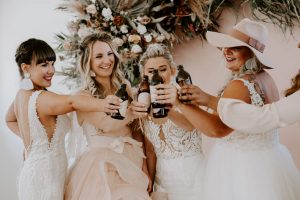 Written by Hannah Gonzalez & Alyssa Menosky, contributions by Sarah Fader.
Photography by Bozena Voytko & Anne Fischer.