Hello all! We kicked-off this year with The Big Fake Wedding in Houston, Texas. Taking place at The Meekermark, this spectacular venue has a unique outdoor site for the ceremony. The bride donned our Tali wedding dress, which features all-over romantic lace details and a deep blush underlay. This year our plans have been foiled to partake in many more in-person events but we wanted to take a few minutes here to share some photos from this special day. Scroll down to see more!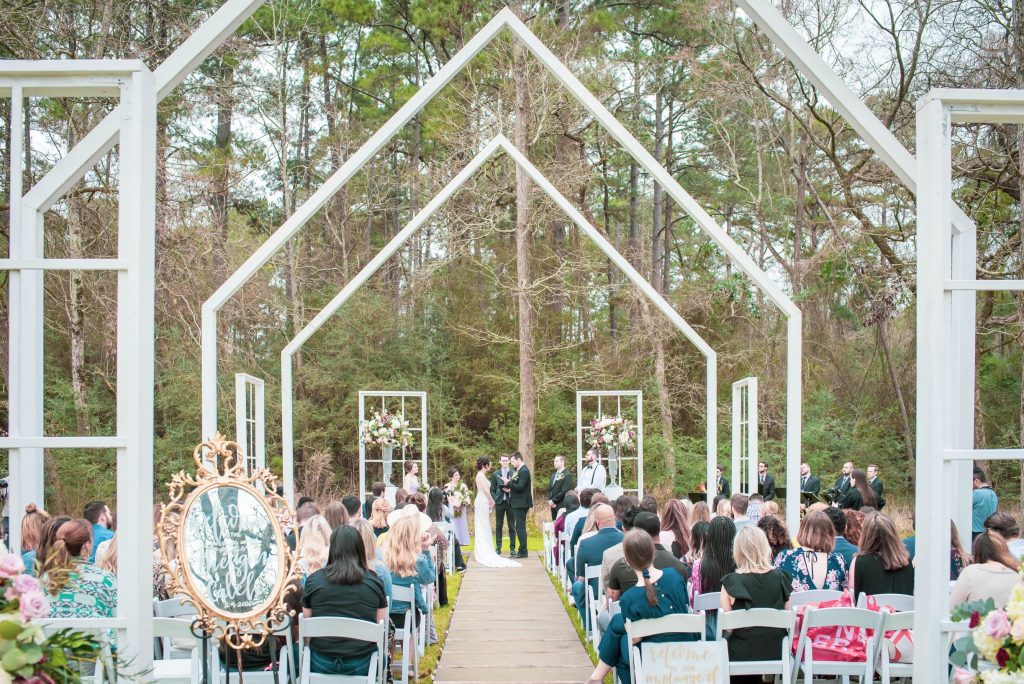 One of our favorite bridal planning sites, Wedding Chicks, featured this Houston wedding event on its blog and we are honored to have been apart of this French Riviera-inspired event! For those of you that are not familiar with the Big Fake Wedding event, it's a new twist on your traditional wedding vendor events – it features vendors in action by staging a wedding. The bride and groom are a local married couple that get the unique opportunity to renew their vows and have a fun (and free!) party with some of their closest friends along with the event attendees. We had a ton of fun – here's some photo favorites from the event, captured by the talented Amber Denz Photo and Anchor Studios. We hope that these photo faves gives you some inspiration you too. <3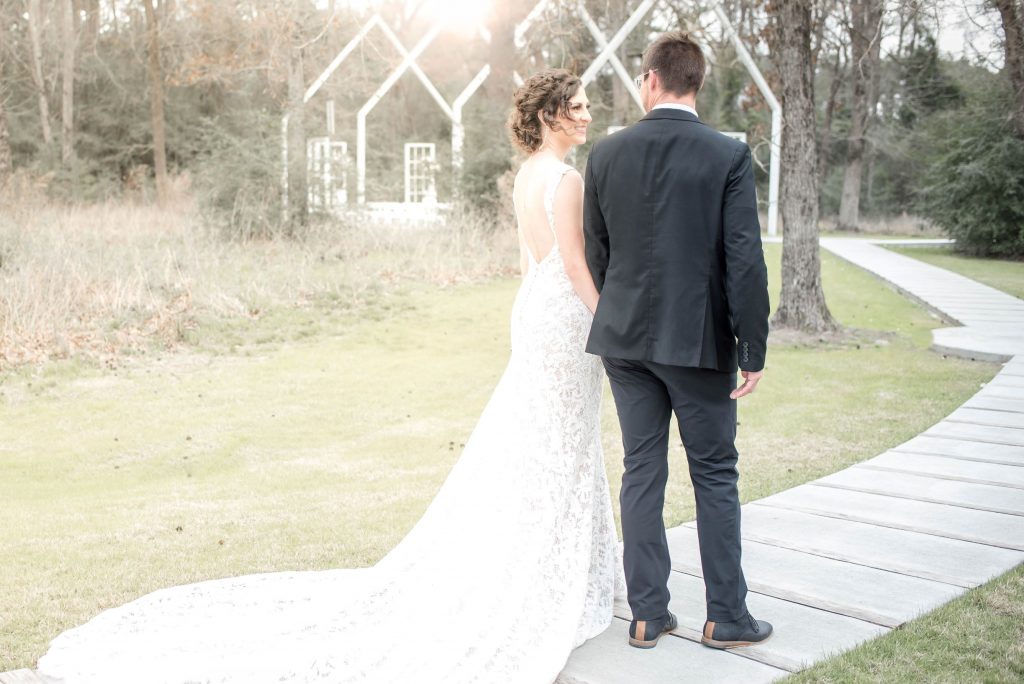 A beautiful shot above of the bride and groom by Amber Denz Photo. The outdoor space at The Meekermark is perfect for photos and has a beautifully, unique outside ceremony space.
Bridal hair and make-up by the talented Beloved Makeup and Hair.
We love these shots of our Tali dress! Also this sweet photo of the Groom having an intimate moment.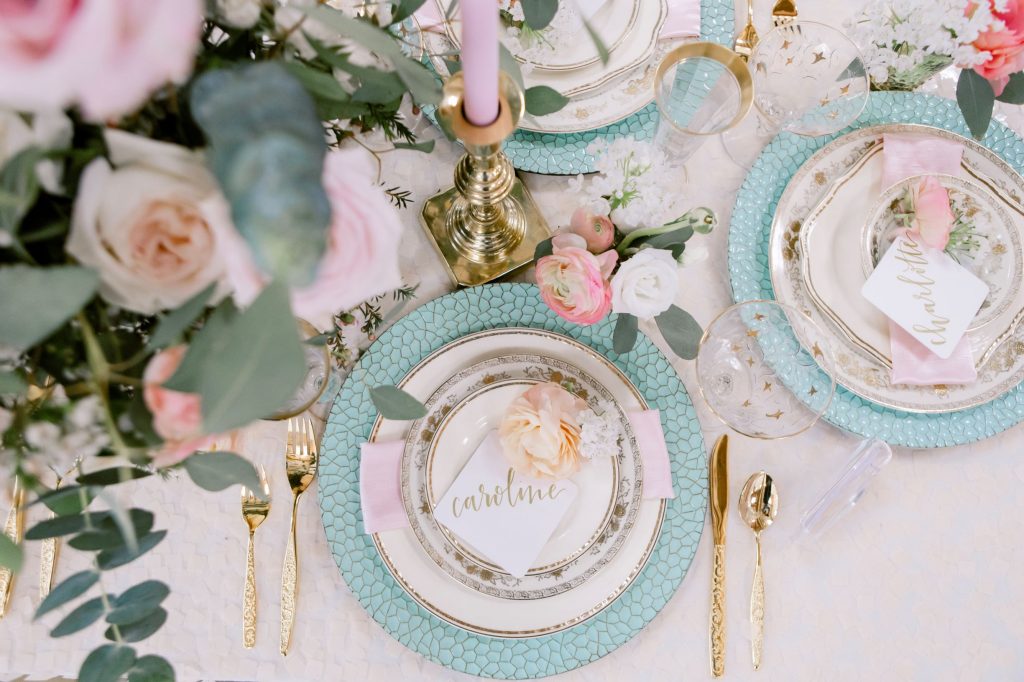 We are all about this romantic, French-inspired tablescape. Do you love the gold silverware and Tiffany blue detail? Because we sure do!
The wedding planners really went all out with these stunning center pieces, which we adore! This cake by Edible Moments has subtle, lovely details.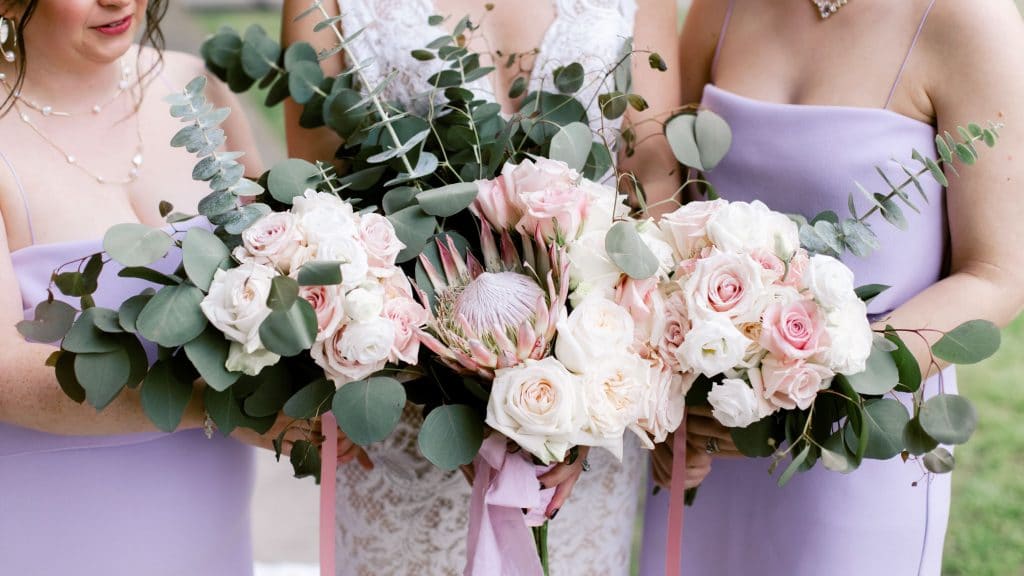 We're swooning over the bridal bouquets by Amora Flower Bar and Weddings.
With the bridesmaids dresses and this ring box, we love the pops of lavender. Here's another shot of this unique ceremony space.
More pretty blooms, tablescape ideas, and wedding photo inspiration.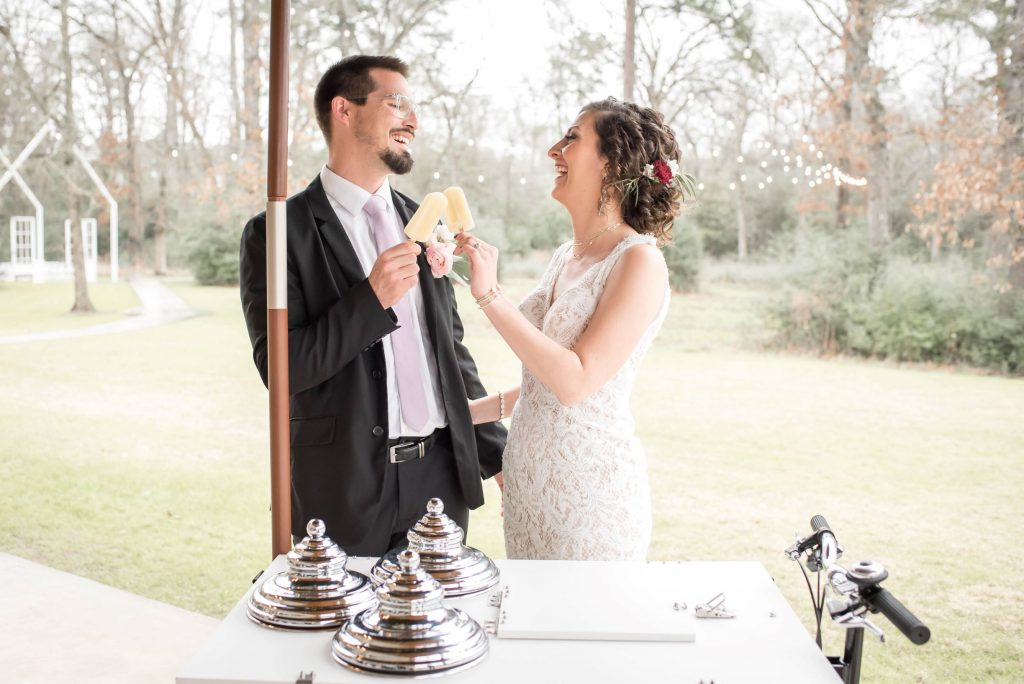 Thank you for a great time Houston! Next stop: The Big Fake (Micro) Wedding Austin on October 18th.
This event was hosted by The Big Fake Wedding & Macy's. Photography by: Amber Denz Photo  & Anchor Studios Photography
Wedding vendors: Balloons of Houston / iCRYO / 2 Guys 1 Pit BBQ and Catering / Space City Brass / DivaDance Houston / Aisle Runners Wedding Consulting Services / Southern Style Entertainment LLC / LA Weddings & Interiors, LLC / Amora Flower Bar and Weddings / Les Fleur Botanicals / What's the Occasion / GelatoJoy / Beloved Makeup and Hair / Hyatt Place Houston- The Woodlands / Kendra Scott / Bubble Tap Trailer Co Houston / Currently Events / Wood & Wildflowers Tx / First Class Tours / Terry's Travel / The Meekermark / Adorn and Garnish / Edible Moments