Want to hire a wedding photographer who's bubbly, funny, and passionate about her work? I really enjoyed working with fellow lady boss, Sarah Crost, on our styled shoot! She is wonderful, bringing to Illinois a photography style that's bright, relaxed, and beautiful for your special day. I was thrilled that she wanted to collaborate with Grace + Ivory and feature some of our dresses in her shoot as I've enjoyed watching her grow as a photographer. Keep up all, she's only going up from here! For this post, I'm happy to present some photos from our styled shoot plus I asked Sarah some questions so we could get to know her a little better.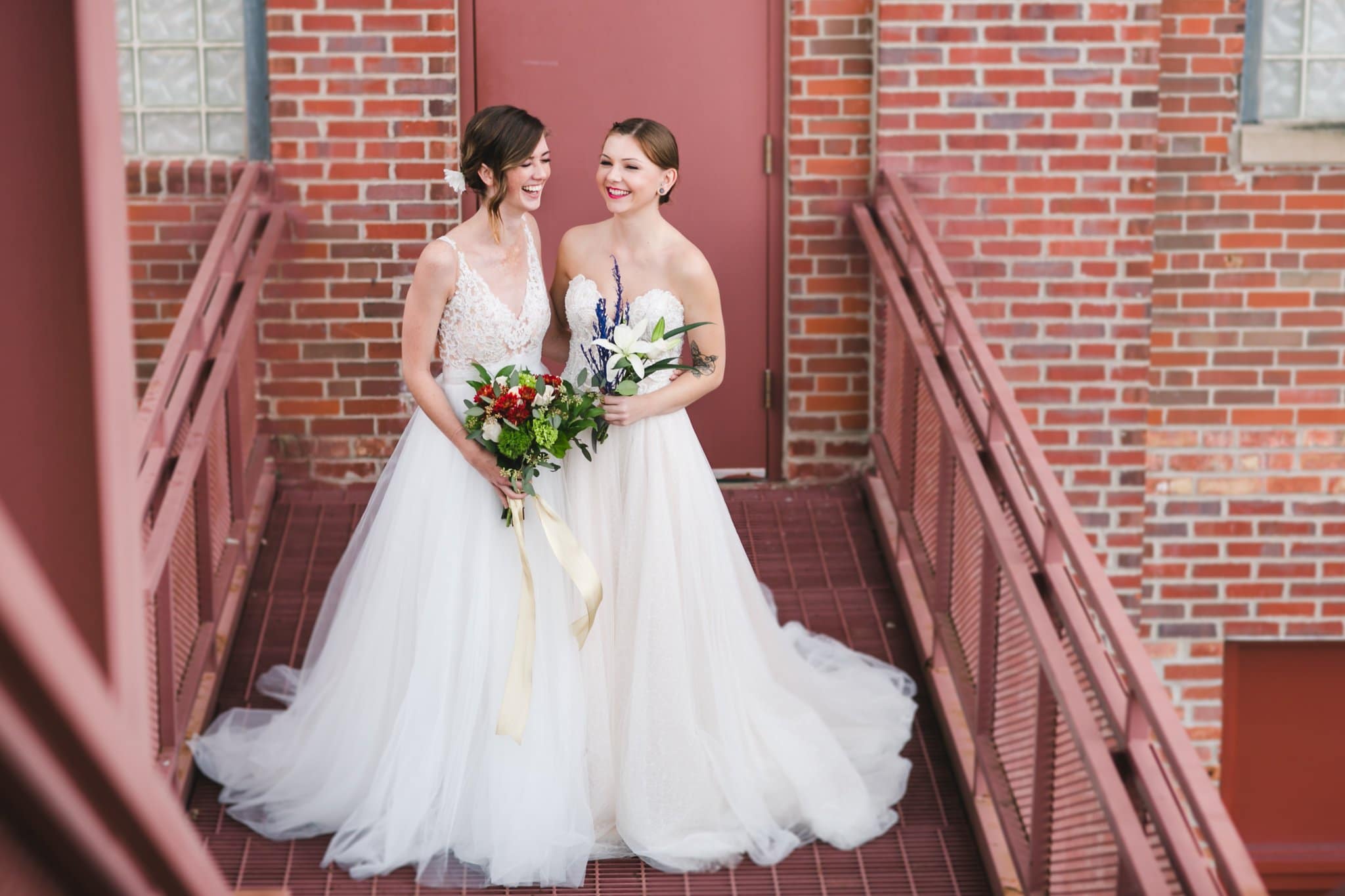 T: Why did you start taking photographs? What drives your passion?
S: I have pretty much ALWAYS been taking photos for as long as I can remember. I was always the girl with a camera in her purse. I grew up as a very social kid and I think I wanted to remember all of the people I met along the way. I had tons of disposable cameras, and one day upgraded to mini polaroids, then battery operated digital cameras, and, finally in 2009, I got my first Canon DSLR. From there, the rest was history.
My love for people definitely drives my passion. Nothing makes me happier than taking a photo, showing it to my client, and having them say "Dang, I look good!". I want everyone to feel beautiful. Photography allows me to show these amazing people what they look like through my eyes.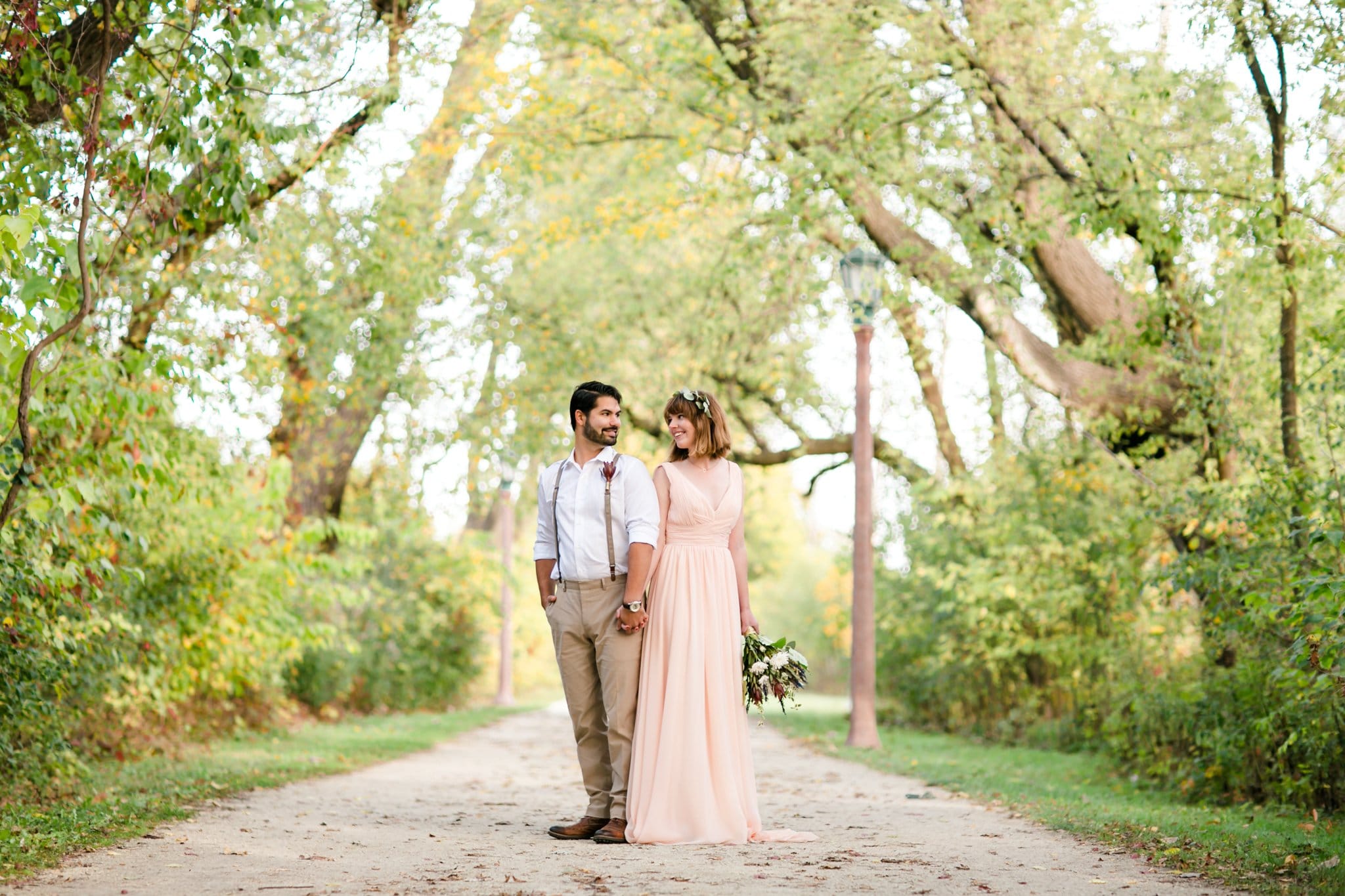 T: Who do you think is your biggest inspiration and why?
S: My mom, most definitely! She is such a kick-butt entrepreneur QUEEN, and when I told her that I was leaving corporate America to start my own photography business, she believed in me 100%. She's so strong and is a champion at being her own boss, and raised me to always chase what I want, especially if it will make happy. She taught me to always see the good in everyone and to never stop cultivating my creativity.
T: What's one of your favorite memories from a wedding that you were shooting?
S: There was a super emotional moment at a wedding I recently did, and that reminded me how a marriage is truly a friendship set on fire. During my couple's first look, they were super giddy and then sat down to exchange letters they've written for each other. They both silently read them while facing each other. As you could imagine, they were both crying just a few lines into their letters. The groom finished reading his letter before the bride did. While patiently waiting, and wiping the tears from under his glasses, he stretched out one of his hands and was fidgeting because he so badly wanted to hold the bride's hand, but she was still engrossed in his love letter.
This small moment made my heart absolutely melt. On this very hot September day, everyone was running around inside, looking for cufflinks, greeting out of town guests, handing out programs, and making sure everything was ready for their big day. Meanwhile, on a quiet balcony, was a man with trembling fingers, wanting nothing more than to hold his best friend's hand.  - THIS is why I do what I do. They will revisit the photos I took at that moment and will instantly be transported to that quiet balcony in September.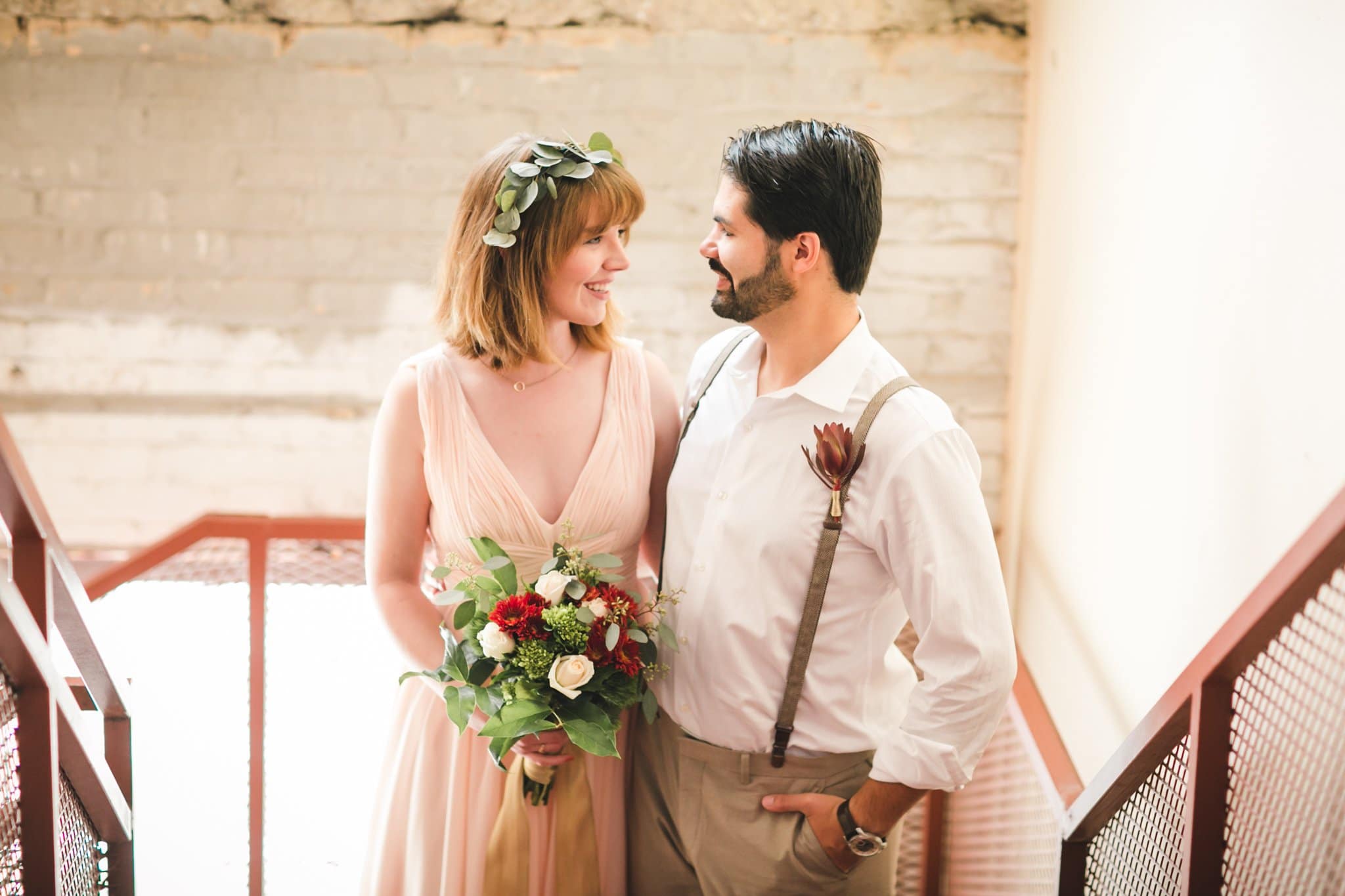 T: We can definitely find gorgeous spots in Chicago to shoot photos, but the suburbs are harder - what's a couple of your favorite spots in the Chicago suburbs to shoot photos?
S: I am the suburb's #1 fan! Skyscrapers and skylines are lovely, but give me a big field of grass, a lush old tree, or a bunch of flowering bushes, and I am the happiest little lady on earth! Love is beautiful, budding, and very much alive, so I like to photograph my couples in settings that are as well. My favorite locations are typically forest preserves, because it allows my couples to bring their pets, but other places I love shooting at are the Cantigny Park gardens in Wheaton, and the Morton Arboretum in Lisle.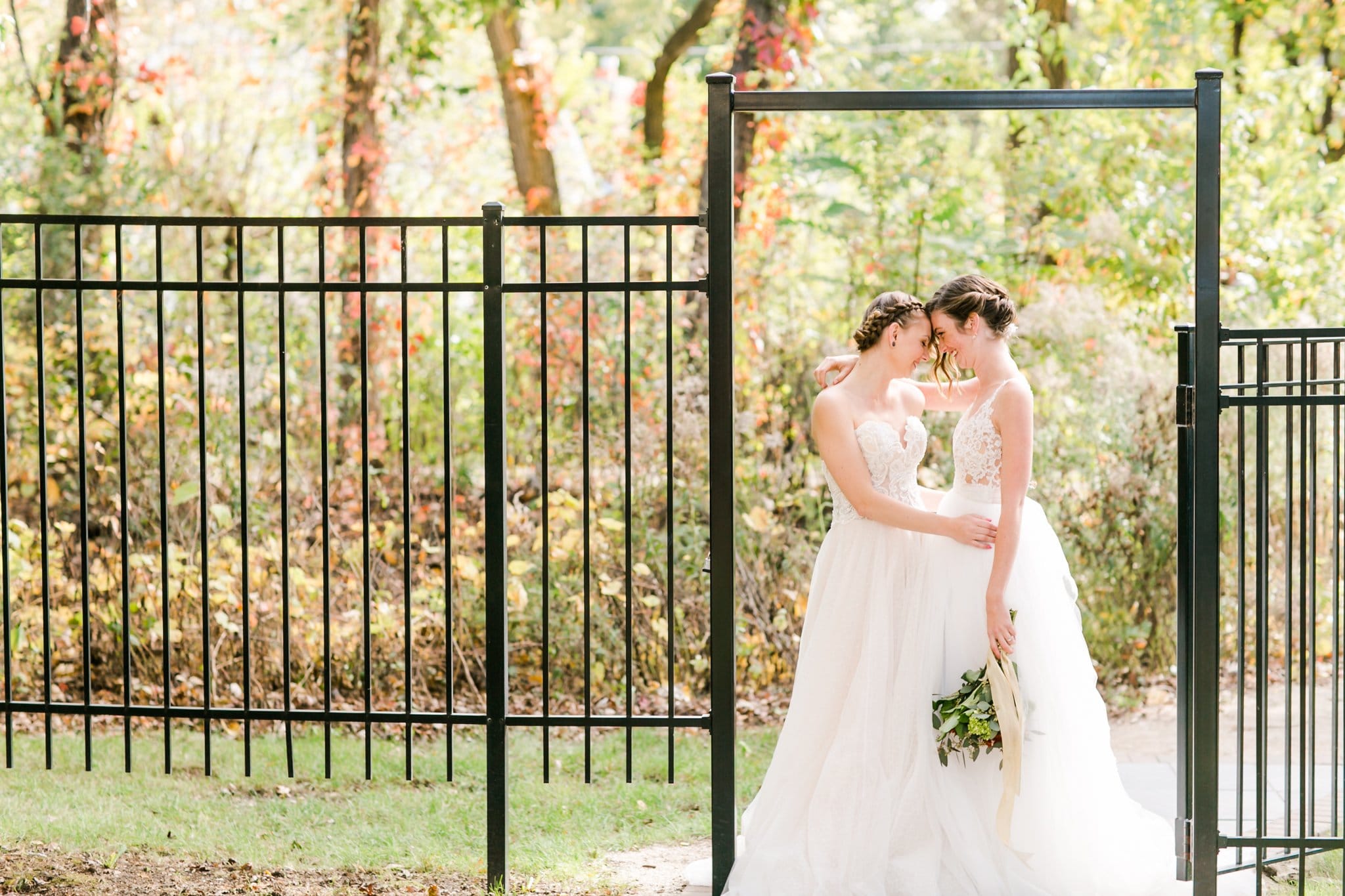 T: Any advice for the brides out there and their guests?
S: For all my brides, I encourage them to do a first look on their wedding day. It eases their nerves leading into the ceremony and it allows them to do bridal party photos before their ceremony. This gives couples a lot more time to spend with their friends and family after the ceremony, and may even give them an opportunity to join happy hour!
For wedding guests, I ask (beg) them to put away their phones and cameras during the ceremony, especially when the bride is coming down the aisle. I promise I'll take beautiful photos, so no need to hang into the aisle with your iPad. This isn't a concert, and I don't want the groom's face to be covered by everyone's cell phones. Be present in their ceremony, and put the tech down. The couple would rather see your smiling face in their wedding photos than your cool phone case.
For everyone at the wedding, DANCE! The couple would rather see a crowded dance floor than crowded tables. Join the fun, and get your groove-on!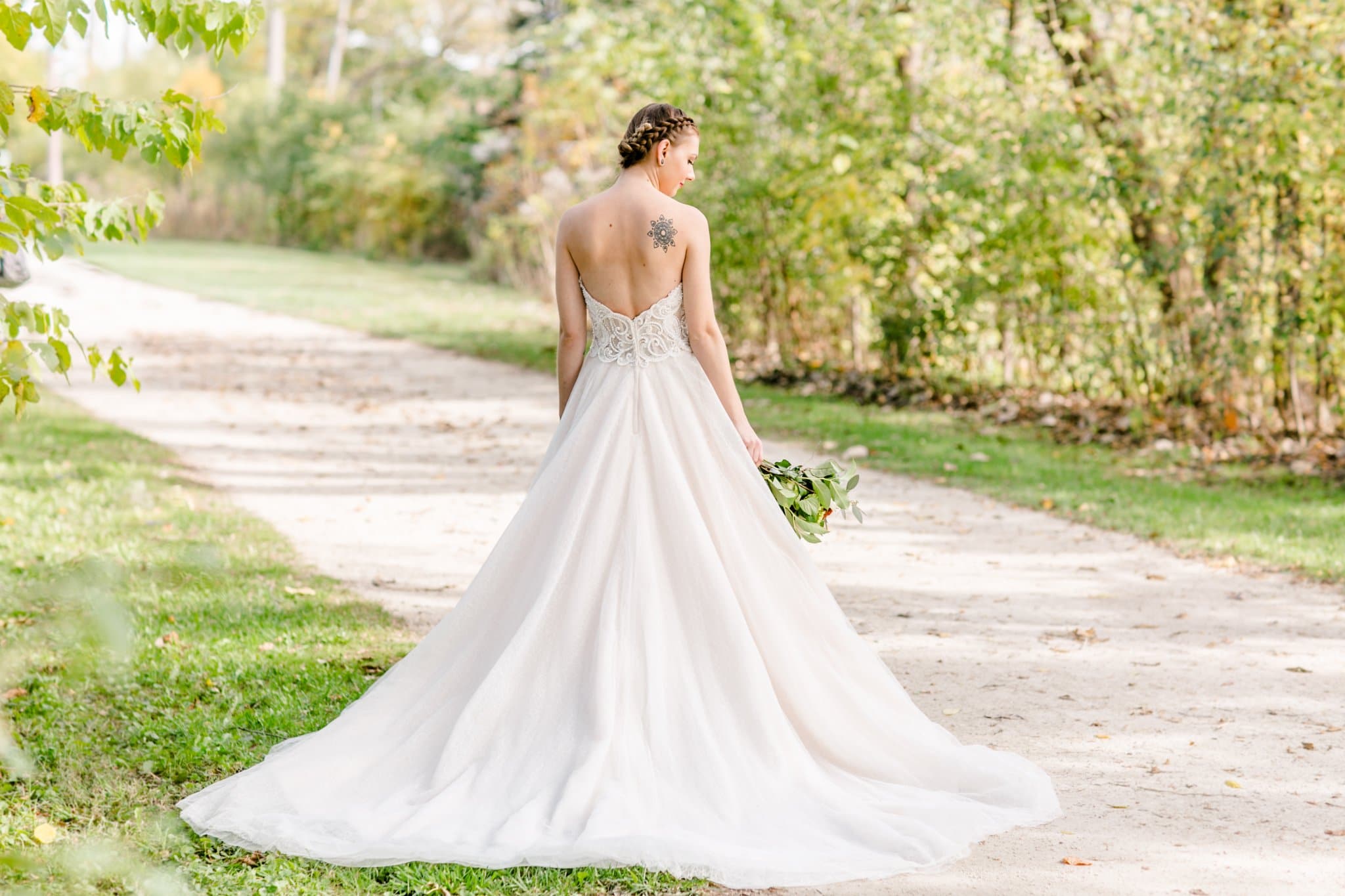 Want to see Sarah's gallery and connect with her? Check her out at www.sarahcrost.com and connect with her via Instagram & Facebook. <3
Special thank you to GTB Imagery & robbie and ryan photography for your modeling skills.
xoxo,
Tina