Made to measure, one-of-a-kind, and unique to you. These are some of the qualities that many brides tend to look for when searching for the perfect wedding dress but always seems to be a struggle in finding. But what if you could change all that? Keep reading to find out our top five reasons as to why you should choose a custom dress for your wedding day.
Every bride knows that finding the right dress is one of the most exciting yet stressful parts of planning for a wedding. The pressure to find a dress that looks the part but also fits your personal style and body shape can be an overwhelming experience. At times it can even take the enjoyment away from finding that beautiful dress for your big day, especially if you have an idea as to what type you're after but can't find it. If this is the case, then choosing to go custom might be the right solution.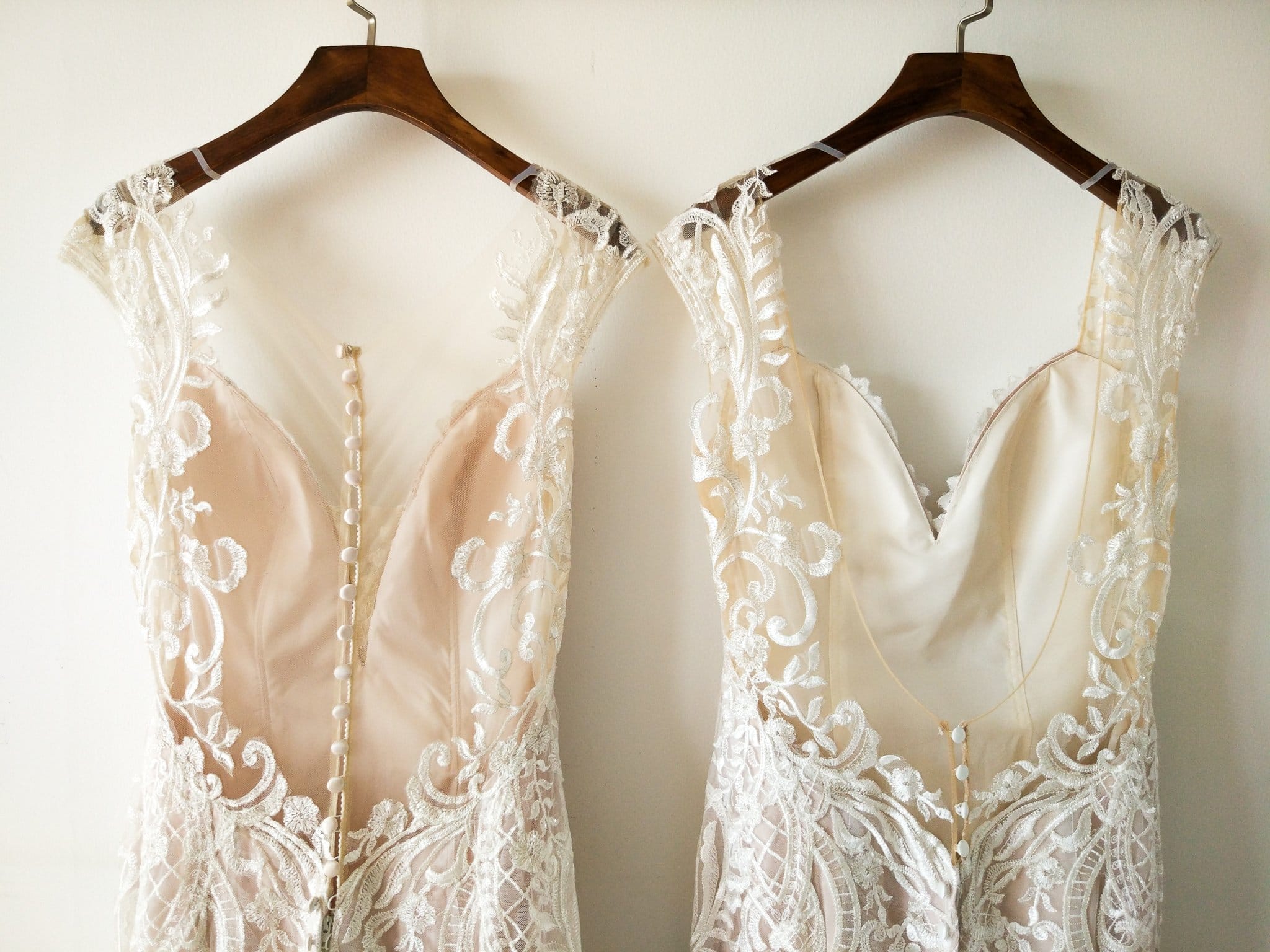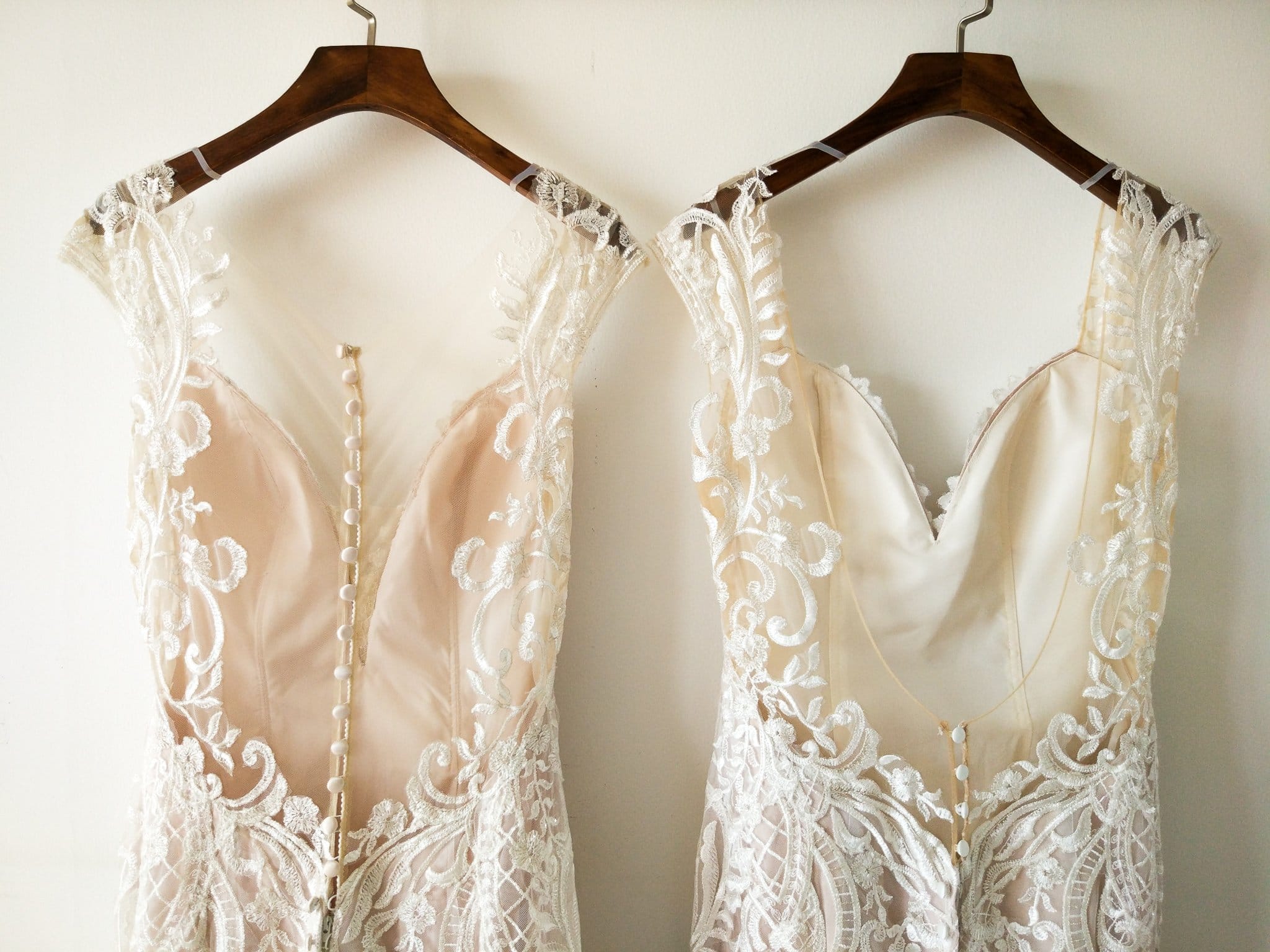 The process of creating a customized and made-to-measure wedding dress can be an enjoyable experience that serves as a great alternative to buying a standard dress off-the-rack. A dress that is made-to-measure and unique to you. What more could you want for your wedding dress?
Unsure if a custom dress is right for you or simply curious to find out more? Then keep reading! Here are our top five reasons to go custom for your wedding dress.
1. Made-to-Measure
Rather than purchasing a dress and having to pay to make several alterations to it, opting for your wedding dress to be custom-made means that your dress is made specifically to your measurements. Having your wedding dress made-to-measure will ensure that the dress is tailored to suit your individual body shape and proportions, meaning that you can combine comfort and style to guarantee that you not only look your best on your wedding day, but also feel your best too.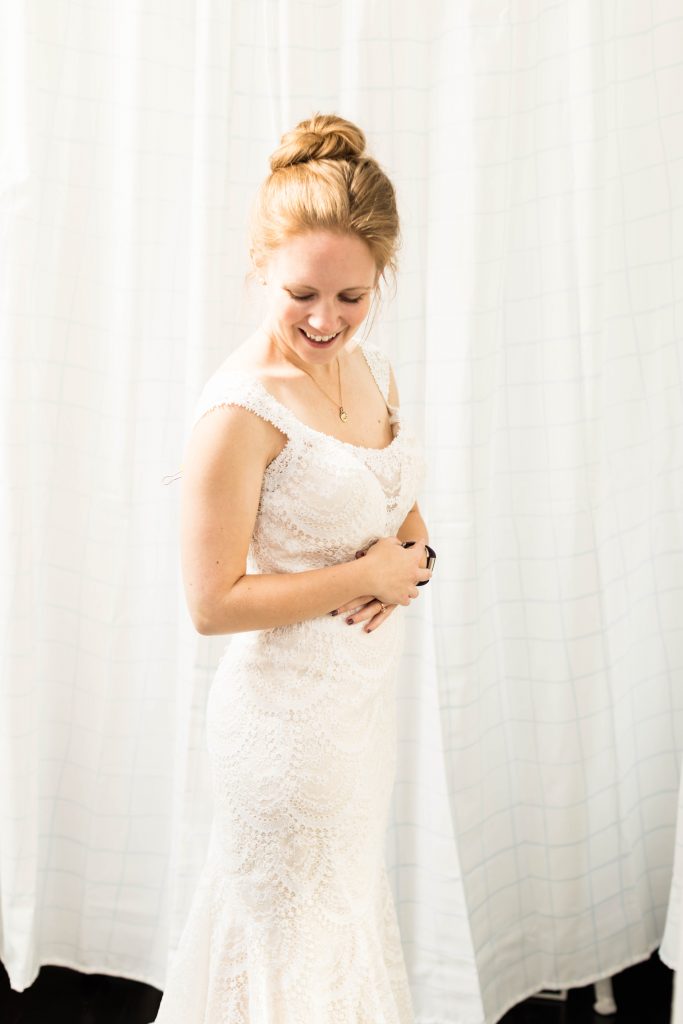 2. The Experience
There is no denying that one of the most exciting parts of wedding planning is finding that perfect gown, and the process of creating a customized dress is such a fun and memorable experience that can truly be one of the main highlights of your wedding journey. Working closely with a design specialist to answer all your questions, designing one-on-one with you on custom options, and confirming your measurements will have you feeling confident about having that dream dress you've always imagined.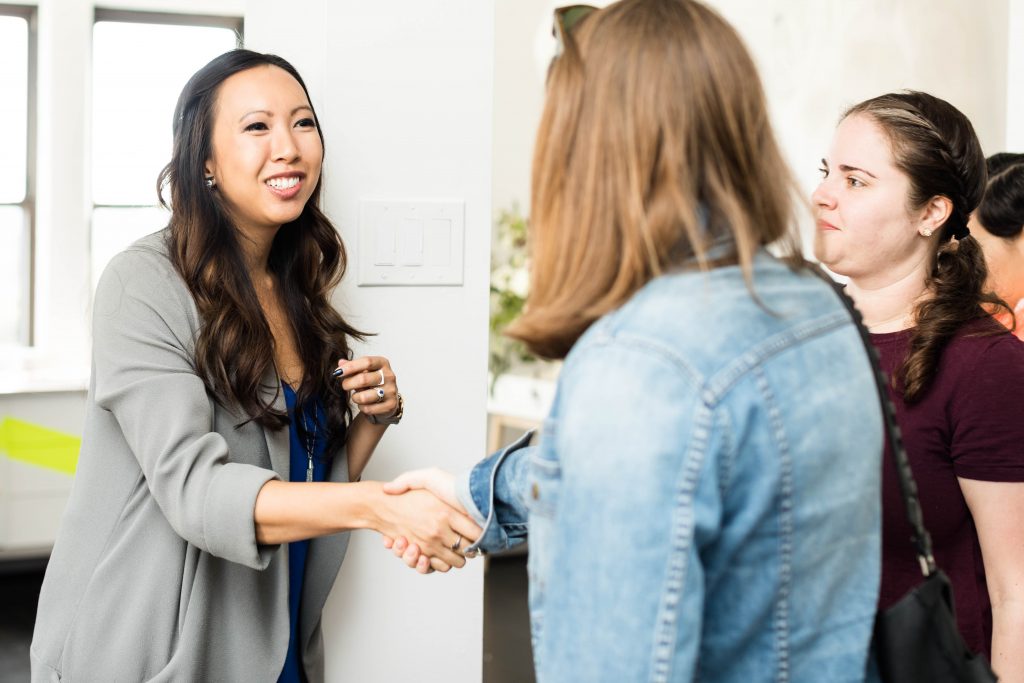 3. Unique
Custom gowns are great as they allow you to express your personality and individual style on your wedding day, enabling you to create a gorgeous dress that's distinctive to you.
Working alongside a design stylist, you will be able to add your own unique flare to your wedding dress. Whether you want a deeper neckline, longer train, or open back you can be sure that you'll be able to achieve that perfect wedding look you've always wanted.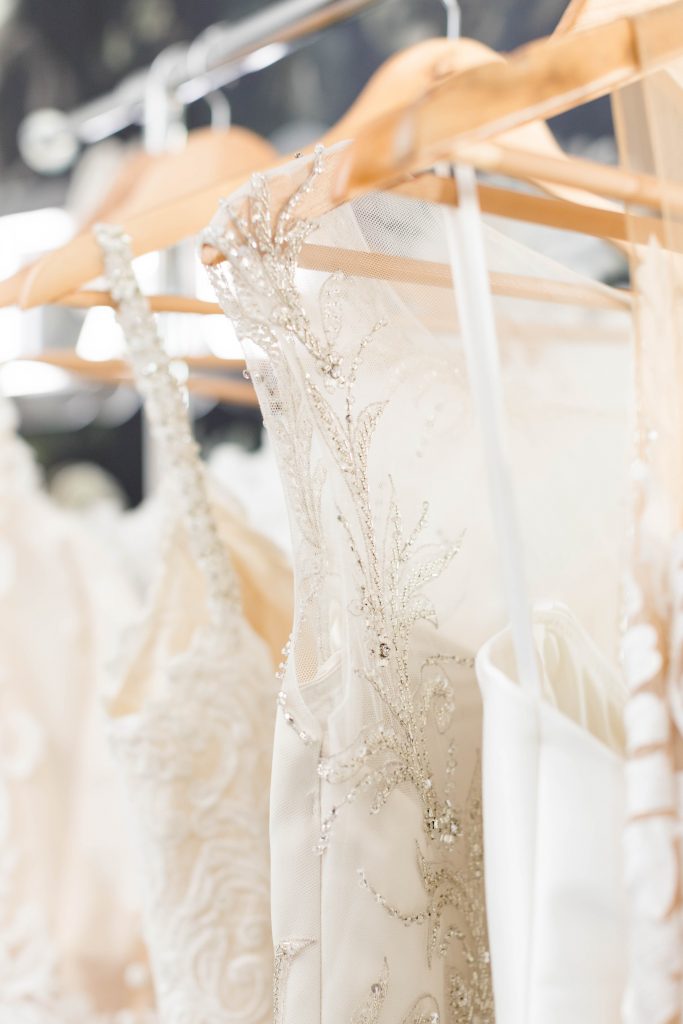 4. Timing
Ordering a dress 9-12 months in advance and still having to worry about whether your wedding dress will arrive on time should be the last thing on your mind in the months leading up to your wedding. Luckily there are now companies out there offering a customized service that caters to shorter timelines. With Grace + Ivory, once we receive your measurements and work out the custom details, we can guarantee that you will receive your dress within 3-4 months, ready in time for the big day.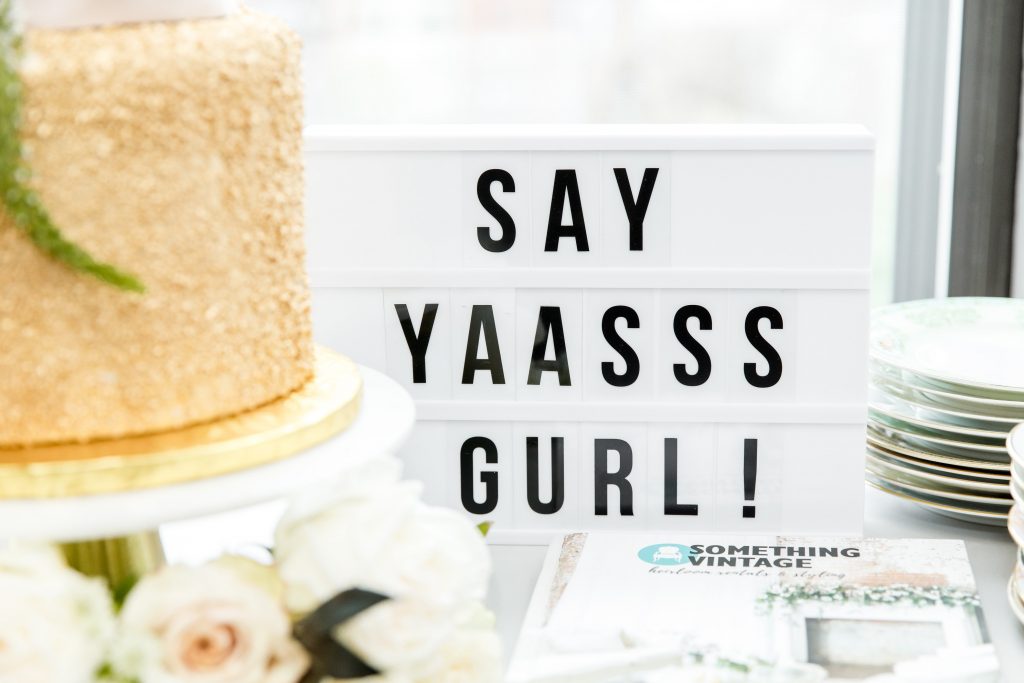 5. Give Back
Deciding to go for a customized and made-to-measure wedding dress provides a great opportunity for you to support a small business, as well as the wider community.
There are now more and more businesses out there that focus not only on their shareholders, but on the communities they serve and greater global needs. As a part of our mission at Grace + Ivory, a portion of proceeds from every dress sold goes to programs supporting women and girls in need. This means that not only will you be able to fulfill your dreams by creating the perfect dress for your special day, but you'll also be helping other women and girls out there to achieve their own dreams as well.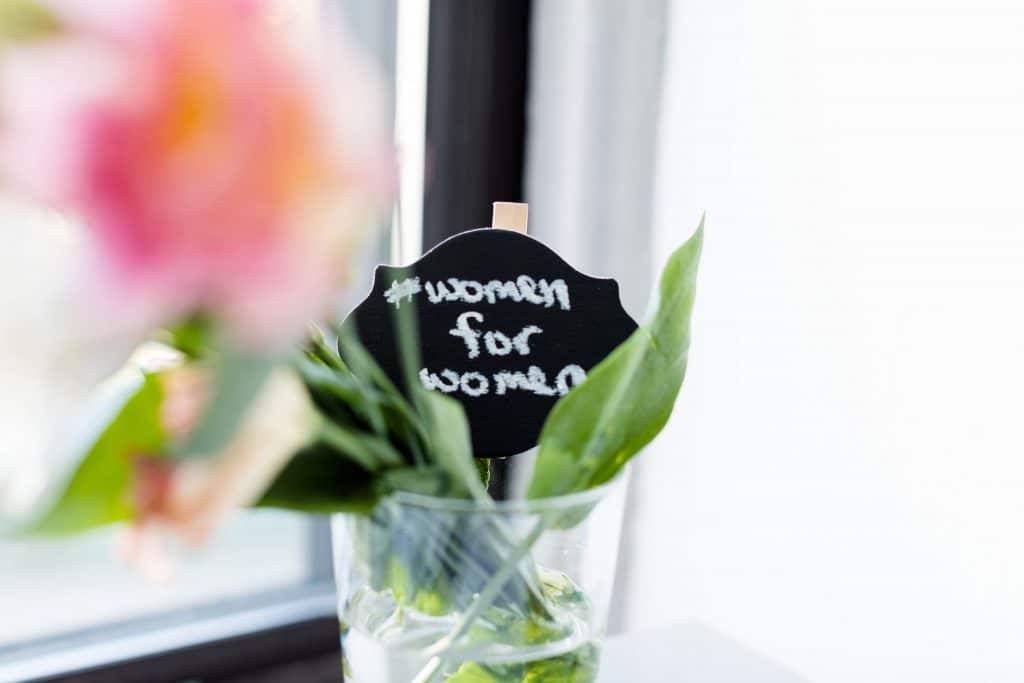 So there you have it! Our top five reasons why you should choose to go custom for your wedding dress.
Until next time…we hope you say yes to a custom wedding dress!
Post by Georgia Aristide-Oke.