It's our favorite time of the year and we couldn't wait to celebrate again with our Five Days of Grace holiday giveaway! From save-the-dates to custom veils to sweet treats, there's something for every bride and even a few for the grooms. Of course, a Grace + Ivory holiday giveaway wouldn't be complete without incredible partners from Chicago and beyond.
We're breaking down each day of the giveaway so you can plan ahead, check out the partners, and manifest the gift that speaks most to you. I will win a free try-at-home...I will win a free try-at-home...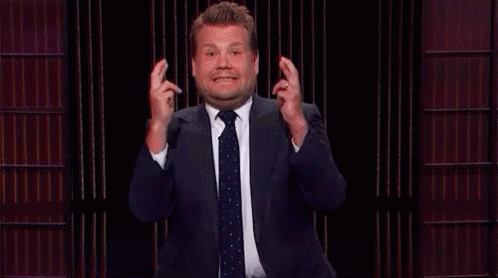 ---
Day 1: Accessories for a Bride and Groom
Set an alarm, The Five Days of Grace Holiday giveaway starts today, December 15th! We're kicking it off this year with a free veil or bridal cape from yours truly and a Groom Accessories set from The Suit Shop.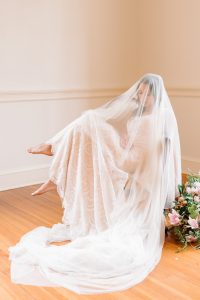 We can personally attest to the quality, affordability, and style selection of  The Suit Shop. Really, we're neighbors in Bucktown, Chicago! And we love their stop renting and own it mentality. Quality and in-style suits at the same price point or less than renting? Yes please!
While this giveaway is more about the finishing touches than the wedding day wardrobe, the SuitShop is a one stop shop from head to toe. Even if you're not in Chicago, they offer a risk-free try at home service so you can feel confident before you make any commitments. Since try-at-home is our bread and butter, we couldn't wait to partner with them again this year.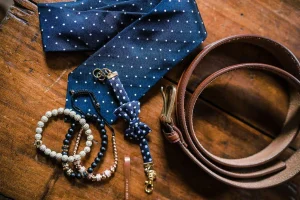 ---
Day 2: Save The Dates
Looking for the perfect Save-The-Dates? Day two of the Five Days of Grace Giveaway is for you! Thanks to Type A Invitations, you could win bespoke Save-the-dates that are thoughtfully unique and personal.
We love Type A because of the one-on-one creation aspect that results in high-quality stationary that is 100% your vibe and vision. It's like they say, they are obsessed with little details!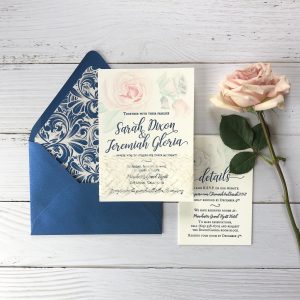 ---
Day 3: A Hitched Wedding Band
On the third day of the grace giveaway, we're partnering with another favorite try at home brand...Hitched! They offer quality wedding bands at great prices, all without leaving your home.
Hitched is graciously giving away a Tungsten wedding band this year. If you're not familiar with the material, Tungsten is an extremely durable, heavy metal.  It's perfect for a wearer who is active or works with their hands as it's a stylish metal that is low-maintenance and scratch resistant.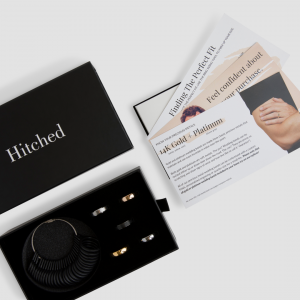 ---
Day 4: Chicago Exclusive
Although you can try us on wherever you are, we couldn't help but dedicate a day to the city that houses our brick & mortar showroom and office...Chicago! Since we've been able to connect with so many local and amazing brands... Windy city brides; day 4 is all about you.
We partnered with Flowers for Dreams to giveaway a bridal bouquet to one very lucky bride! If you're not familiar with the brand, Flowers for Dreams not only makes stunning arrangements for every occasion but they also donate a portion of their profits to local charities through The Flowers For Dreams Foundation.
Of course a giveaway would not be complete without something sweet...thanks to Sweet Home Cakery we're giving away a delicious cake testing! Or up to $50 worth of treats. Women-owned and Grace + Ivory team taste test approved, Sweet Home Cakery makes gorgeous cakes for whatever your vision may be.
---
Day 5: A whole lot of Grace
Rounding out our five days of grace holiday giveaway, we're ending with a little something from us at Grace + Ivory. One bride will receive a free try-at-home experience and $500 off your dress once you find the one! 
I know we're bias but at Grace + Ivory we have a lot to be thankful for this year. Being able to give %10 of proceeds from every dress sold to our continued support of women's programs, like the Chicago Period Project, is at the top of the list. And supporting women in other ways...size inclusivity, luxury gowns at your price point, breaking stuffy traditions...takes a very close second. Made-to-measure bridal is the future of better bridal!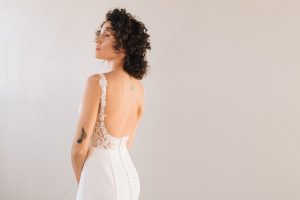 ---
How To Enter?
Now that you've picked the day or days that would help check a box on your never-ending wedding list...you're probably wondering how do I enter? It's simple!
Head over to our Instagram

@Grace_and_Ivory

 and hit the follow button.
Keep an eye out for the post with the goodies you want to win and tag two friends in the comments.
Follow the participating partners for the day (if applicable).
You'll receive a DM the next day from us if you're the winner! If not, don't worry, there's five days and five chances to win. Good luck!
---
Photography by Ed & Aileen and Armenteros Weddings.