Nashville is the undisputed bachelorette capital of the US...and for good reason! From the best BBQ to a night out on Broadway, there's plenty to do in Tennessee. Since we were just in Nashville celebrating another Big Fake Wedding event, we got to see first hand why brides are so drawn to the music city. But the best Nashville Bachelorette weekend doesn't happen without a little (or a lot) of planning...

Let us take some planning off your plate, or your maid of honor's, with our guide to the best Nashville bachelorette weekend. So you can focus on the most important part…the outfits!
For the Nashville Bachelorette who loves live music...
Start with: Brunch at the Listening Room Cafe!  With a wide range of songwriters to listen to, from newbies to writers with #1 hits, the Listening Room Cafe is an intimate listening experience like no other. Plus they have an amazing menu selection and many delicious cocktails to choose from.
Next up: Keep the party going and take a daytime stroll down Broadway to Tootsie's Orchid Lounge! Although there's plenty of options for drinks and music, you can't miss the pretty lavender exterior. This world-famous honky-tonk has operated almost continuously since 1960. So many country legends have played at Tootsie's throughout the years, Loretta Lynn, Patsy Cline, Charly Pride...just to name a few!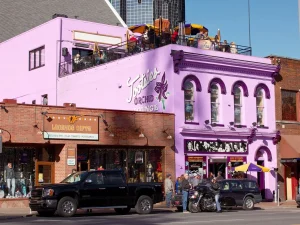 End With: A bar crawl down Printer's Alley! This historic alley gets its name from the printing and publishing industry association in the early 1900s. Since the printers are long gone, the alley is now populated with famous blues bars that give you the feel of Bourbon street. Since this alley is tucked away, it's usually not as crowded as Broadway...if you don't want to wait in line after line. More time to celebrate!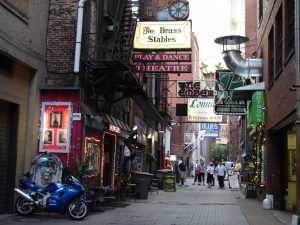 For the Nashville Bachelorette who wants to see the sights...
Start With: Shopping and Mural Hopping on 12 South!  It's time to bust out your matching "Nash Bash" shirts for a few photo ops, as you'll definitely recognize a few Instagram-able murals that line this street of shops and restaurants. If you're lucky you may even spot the infamous Amelia's flower truck selling beautiful blooms! With plenty of cute boutiques to shop for souvenirs and last minute 'going out' outfits, 12 South is a great daytime Nashville hot spot.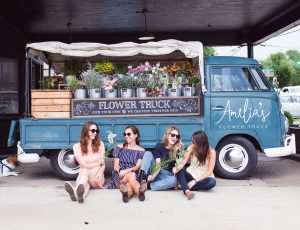 Next Up: Lunch at Edley's BBQ! Located along 12 South, this delicious BBQ spot is the perfect and convenient next stop for when you work up a shopping appetite. Family owned and operated since 2011, you'll be able to smell this BBQ spot before you see it (we can personally attest, it's sooooo good!) They pride themselves on not taking any short cuts in the kitchen, so everything is smoked on low and slow. I personally devoured the mac 'n' cheese and took home a bottle of their smokey BBQ sauce!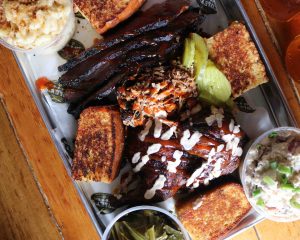 End With: A show at the Grand Ole Opry! If your group loves country music than this one is especially for you. The Grand Ole Opry showcases country music stars past, present, and future so you never know who may be in town during your Nashville bachelorette weekend. Even if you're not familiar with the music, it's still a show worth checking out because the Opry is never rehearsed and never the same show twice. When in Nashville, right?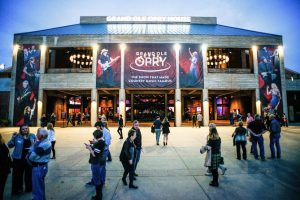 For the Nashville Bachelorette that wants to explore the neighborhoods...
Start With: Brunch at Milk & Honey in the Gulch! Known for their housemate gelato and chicken and waffles,  Milk & Honey is the perfect brunch spot to start off your day of festivities. Located in the trendy neighborhood, The Gulch, you can explore the upscale shops and snap a photo at the infamous Wing mural (You know the one!)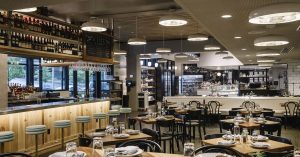 Next Up: A Champagne Toast in Germantown! There's so much more to Nashville than just Broadway and Germantown proves it. With plenty of places to eat, shop, and drink...you can't skip Germantown on your next visit to music city. Geist, a popular watering hole for sparkling wines and more, is the perfect stop for your tour. Relax in their "champagne garden" while you drink to a dazzling view of the Nashville skyline.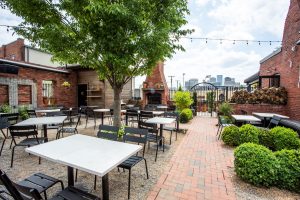 End With: A gourmet dinner at Audrey in East Nashville! Located in McFerrin Park, Audrey is a southern food experience from chef Sean Brock. From the design inside, a contemporary "Appalachian tobacco barn," to the always fresh food...Audrey is the perfect dinner spot for the Nashville bachelorette crew that craves a food experience like no other.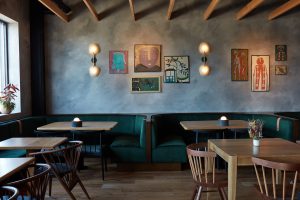 For the Nashville Bachelorette who doesn't follow an itinerary...
That's okay too! With so much to see, do, and listen to in Nashville, I wouldn't worry if your Bride is less about plans and more about just going with the flow. Pack your favorite pair of booties, and a white cowgirl hat for the bride, and get ready for the a Nashville bachelorette weekend to remember!