With Valentine's Day just around the corner, we thought we'd lean into one of the most romantic days of the year with our first Business Done Differently of 2021. For this installment, we talk to Sheina Ebrani, co-founder of Stefano Navi, about sustainable diamond engagement rings!
At Grace + Ivory, we're very proud of our flagship try-at-home program (not sure if we've mentioned), and we LOVE that Stefano Navi also has try-at-home kits for engagement rings! More importantly, though, all of Stefano Navi's jewellery is made with sustainability in mind: all of their diamonds are lab-created, and their precious metals are fair-mined and recycled - making their diamond rings 100% conflict free.
A try-at-home, sustainable, conflict-free diamond ring? Have we piqued your interest yet? Keep reading to learn more!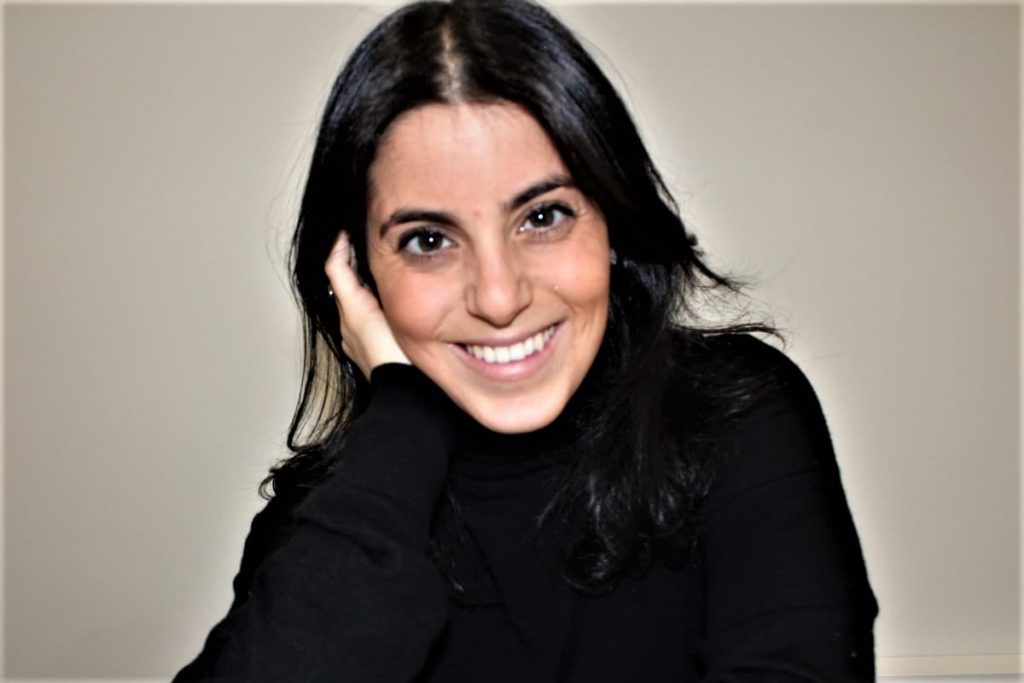 Stefano Navi co-founder Sheina Ebrani.
When was Stefano Navi founded?
Stefano Navi was founded in the summer of the 2020 pandemic. Our business was founded in large part as a response to the new challenges that the pandemic brought to jewelry shopping. Since our company's founding, we've been constantly growing, and no two days are the same.
When did you launch your try-at-home program? Please could you tell us a little bit more about it? 
We launched our at home try-on-kit in July. The pandemic made people wary of traveling to brick-and-mortar jewelry stores, yet there are some big problems to solve when buying jewelry online.
A lot of questions arise when you can't see what piece you're buying until you've placed an order. What ring size do I buy? What shape should I choose for my diamond? How big of a stone should I pick? Rose gold, yellow gold, or white?
Given our family's background in the jewelry business, we came up with the home-try-on kit as a solution. We send prospective customers a complimentary box of sample rings, in a variety of colors, shapes, and sizes, so they can see the rings in person and arrive at a decision. Bundled together with the try-on kit is a ring sizer, with instructions to help you measure the size of your finger, eliminating the guesswork when it comes to choosing the ring size.
What was the biggest challenge in launching the try-at-home program?
The biggest challenge we had when developing the try-at-home kit was figuring out the best way to show a good sample of so many different rings. When there are so many different diamond shapes, sizes, and ring metals, there are literally hundreds of variations possible.
In the end we decided to include 6 rings: Each ring features a different diamond shape, and the stones range from 1 to 2 carats, with 2 rings in each of our most popular metals- rose gold, yellow gold, and white gold. Another challenge we had was pricing. Having so many diamond rings on hand to send as samples comes with a steep cost. To mitigate the costs on our end, we decided to include diamond replicas instead of real diamonds, and use gold plated rings instead of solid gold ones. This way, we've kept our costs down, allowing us to purchase more kits, so that our customers get their sample kit right away.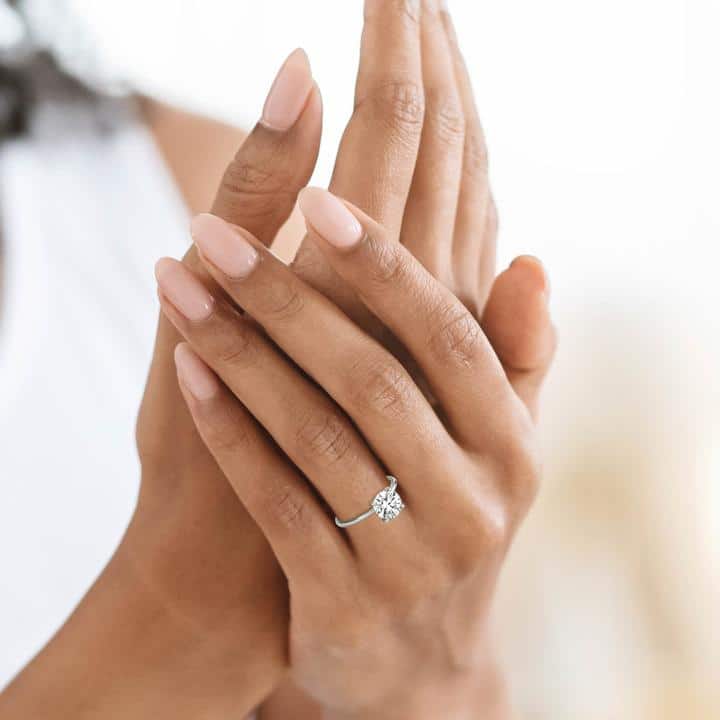 What are Stefano Navi's five tips for finding the perfect engagement ring? 
Our top five tips for finding a perfect engagement ring:
Know your size. There's nothing worse than ordering a ring that doesn't fit. Stefano Navi offers

complimentary ring sizers

to help you best figure out your ring size.

Look for high resolution images and 360 videos. When you're buying a ring online, a picture's worth a thousand words. Find retailers who feature many high quality images and 360 degree videos of their rings. 
Find a style you love. There are so many engagement ring options out there, like solitaire, halo, three-stone, pave, and so many more.

Knowing your preferred style

can really help you find the perfect ring. 

Shop sustainable. For the eco-conscious customer, a

sustainable ring

is a must. Look for rings made with recycled metals. For the diamonds, choose lab-grown (also known as lab-created or man-made) diamonds over traditional earth-mined diamonds. Lab-grown diamonds require far less resources and create much less pollution than corporate mined diamonds. 

Try Bespoke. Having a hard time finding the perfect ring? Don't be afraid to

custom-make your own ring

. Have a consultation with a jewelry specialist to create a one-of-a-kind diamond ring that truly fits your personality and style.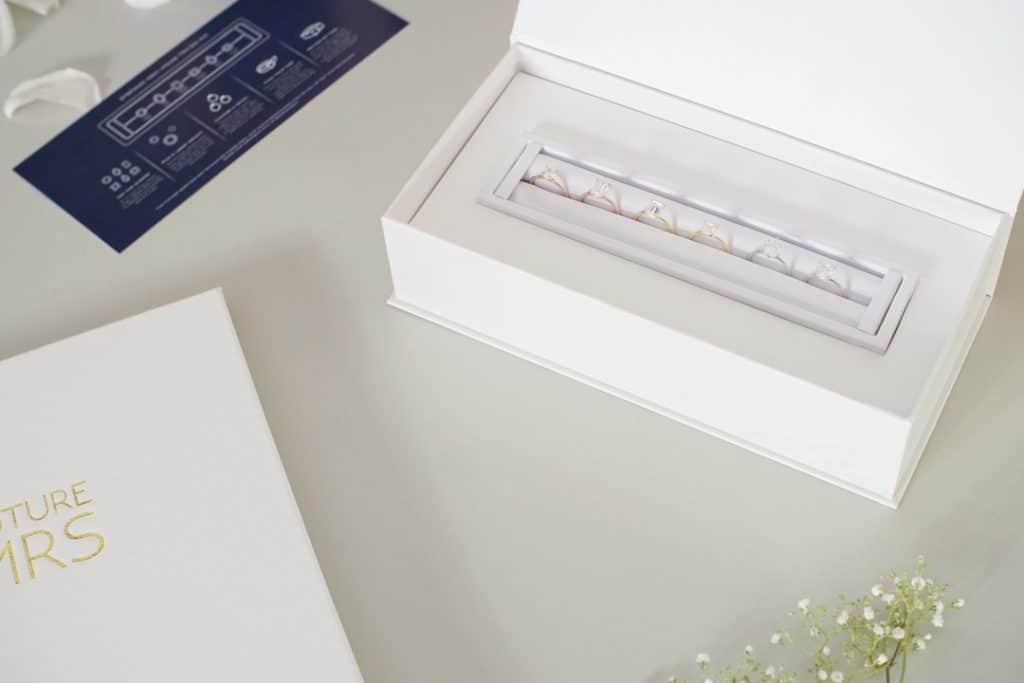 Since we're a social enterprise, we have to ask... How does Stefano Navi give back?
Stefano Navi is all about giving back. For starters, we believe that the first step in giving back is taking less. So all our diamonds at Stefano Navi are lab-grown, requiring far fewer of the earth's resources to produce than earth-mined diamonds. Lab-grown diamonds require 85% less water, produce 95% less carbon, and use far less land than mined diamonds.
But our sustainability doesn't stop there: We at Stefano Navi only use recycled metals for our jewelry. In addition to our commitment to the environment, we at Stefano Navi are also committed to the community. We only use conflict-free diamonds.
Huge thank you to Sheina and Stefano Navi for the awesome tips - and for increasing the availability of sustainable choices.