So you've scrolled through Pinterest and searched through all the wedding blogs and can't seem to find anything that doesn't include navy, sage, or blush. These days it seems like everything that could be done at weddings has already been done. Don't worry! Inspiration for your wedding colors may be in some of the most unexpected places. Here are some surprising ways to find some color.
How to use the Pantone Studio app: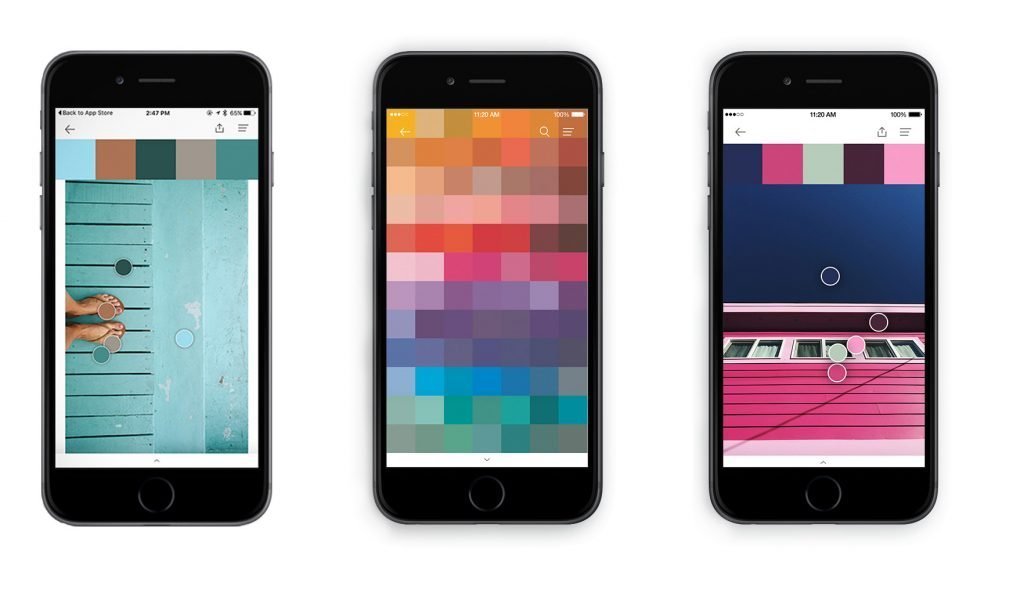 The Pantone Studio app is a great way to find colors that work together and save them for later. The app is easy to use and makes for some creative Instagram shots too. You can download the app here.
We think the app is super fun to experiment with and you can share the snapshot of Pantone colors with your wedding planner or bridal party with a few clicks.
Now that we've got the app going let's get into some ideas to help you find the perfect color palette for your wedding.
1) Travel
It's no secret that traveling lets us discover something new so what better place to get some fresh inspiration for your wedding? That city you were proposed in can be incorporated into your wedding in a sentimental but subtle way through color.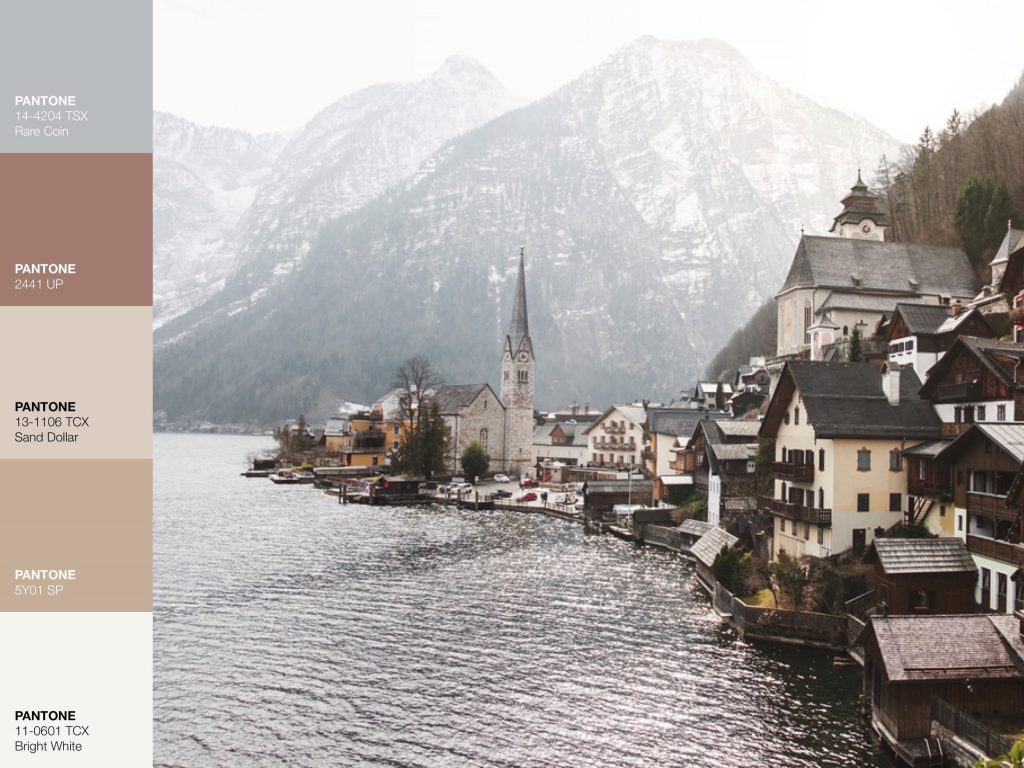 Even if you haven't been, maybe there's a place you've seen on Instagram that you'd love to use for your wedding colors like this shoreline view in Austria.
2) Packaging/Products
People spend their full-time jobs designing and creating the products and packaging we see everyday. This is a great way to find some color inspo during your day-to-day.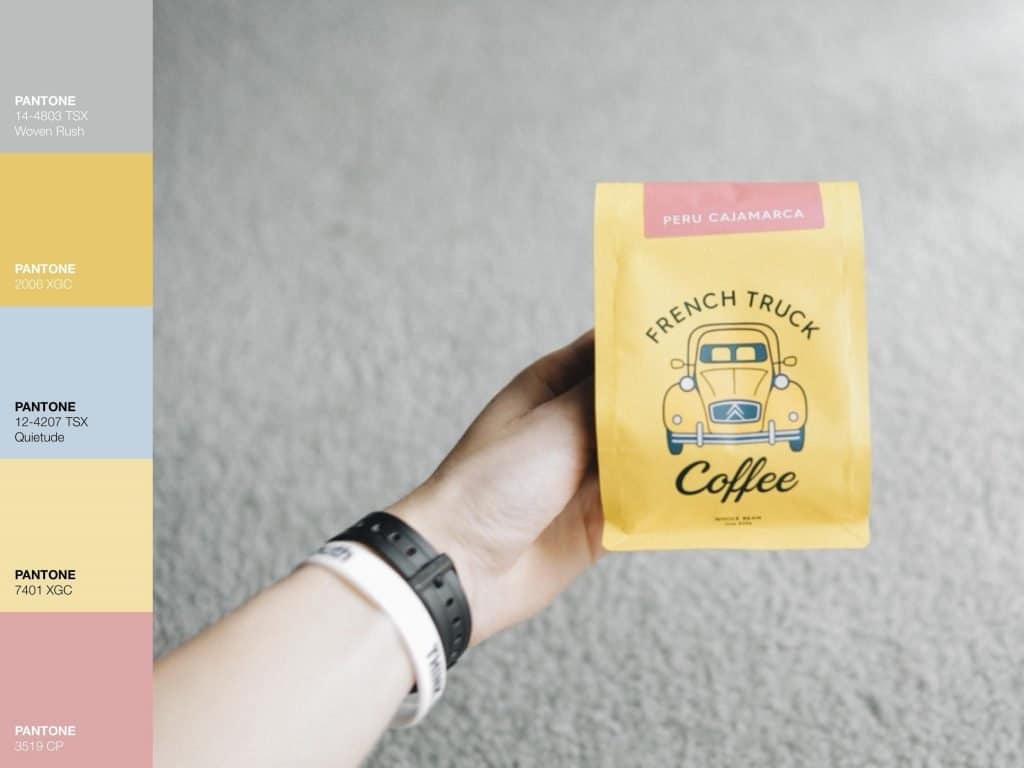 We love how this simple coffee bag uses pastel colors in a cohesive and sleek way.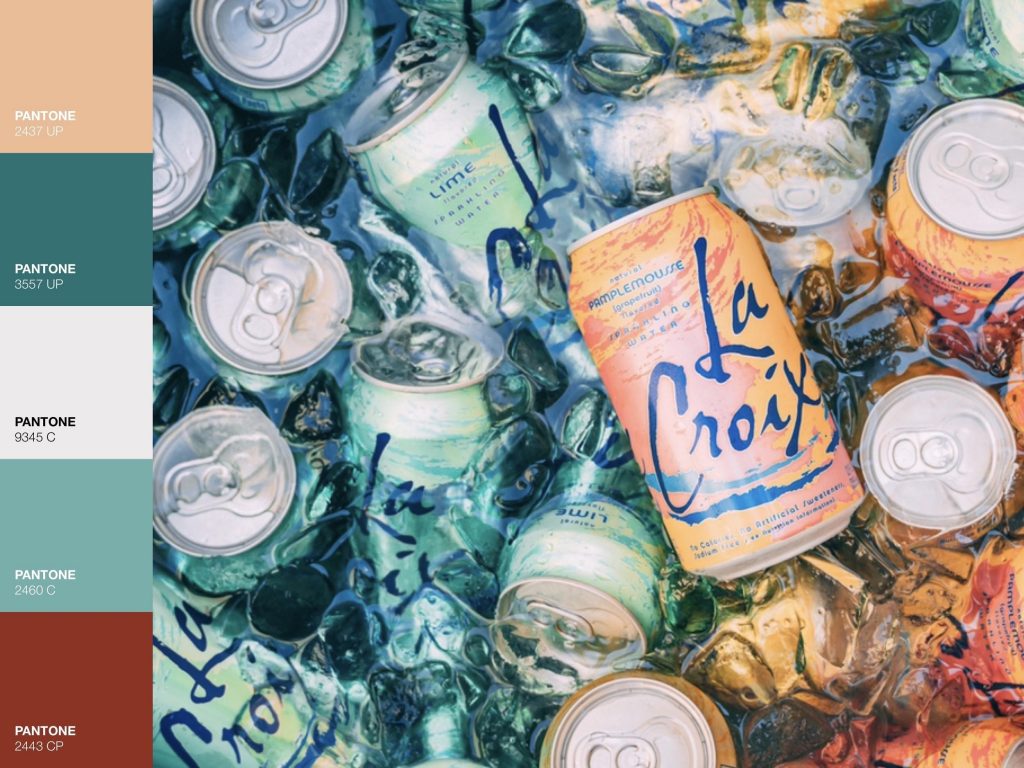 P.S. It makes for a fun story when your wedding colors were inspired by your can of La Croix.

3) Shops and Restaurants
We've all been to a cafe or store where we felt like we've walked into a magazine. That coffee shop where you pick up your oat milk latte might have some fun colored tile you'd love to use for your wedding.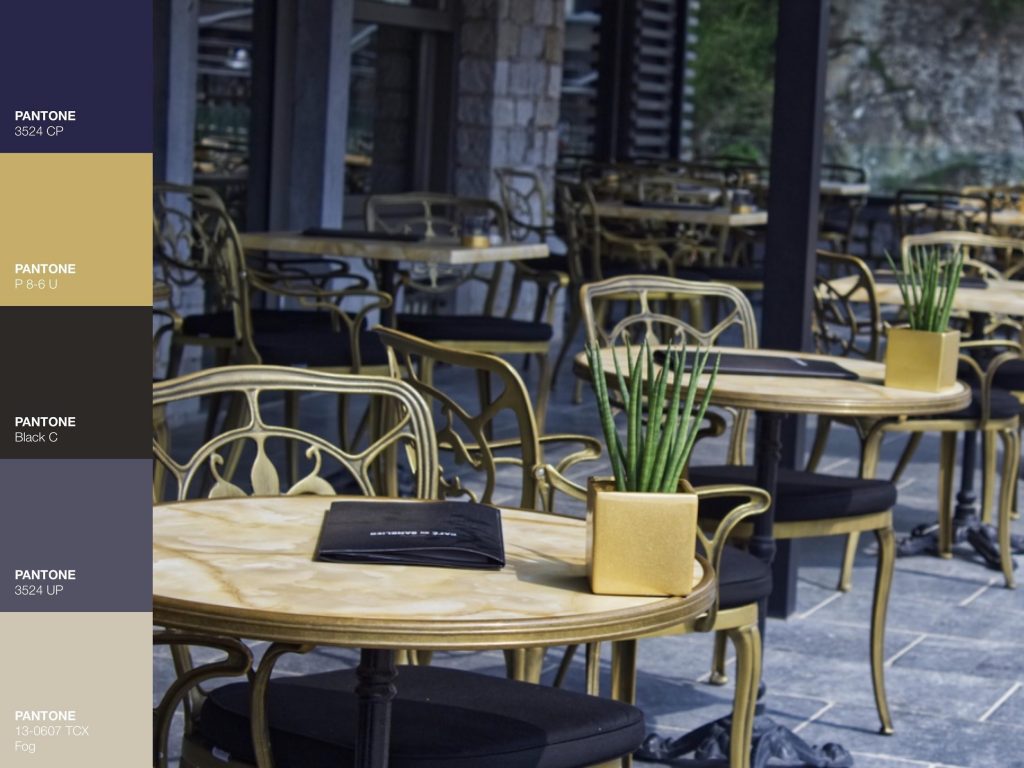 Moody, elegant interiors like this could make for a stunning atmosphere at your wedding.

4) Food
There's just something so beautiful about an acai bowl or a plate of golden ravioli. Take a pic from your next lunch date for some tasty wedding colors.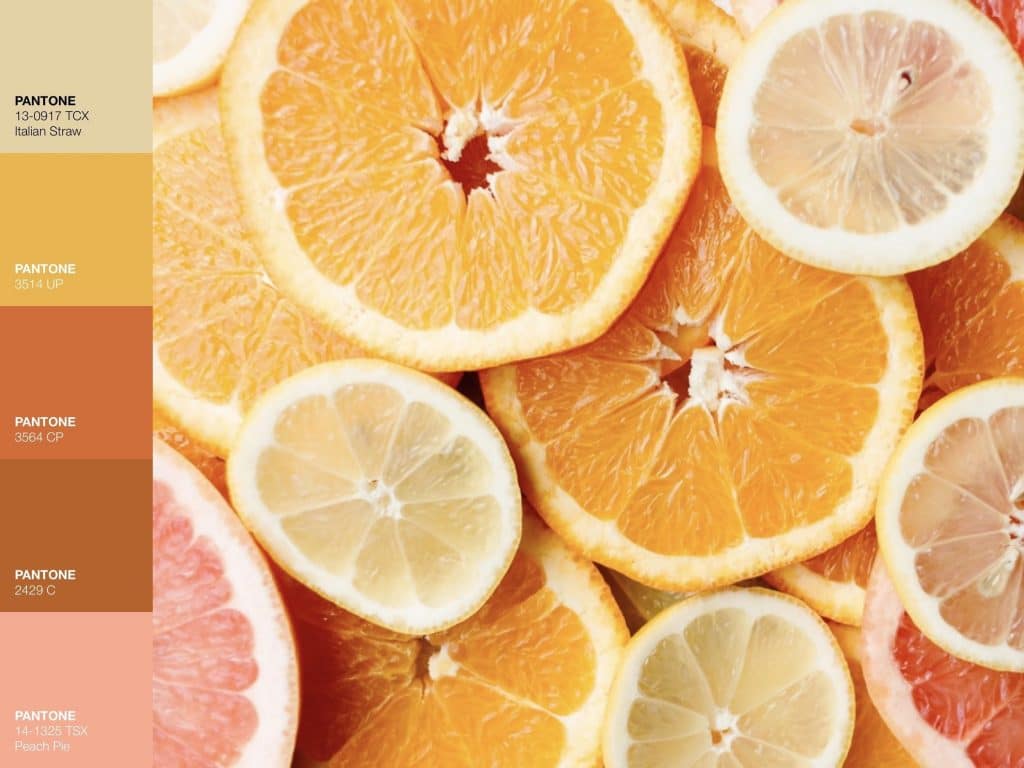 5) Movies and TV
Some of the most popular movies and shows use color to add to the story. Wes Anderson, Disney, or Game of Thrones are just a few. Here we used a scene from This is Us to get some retro green vibes.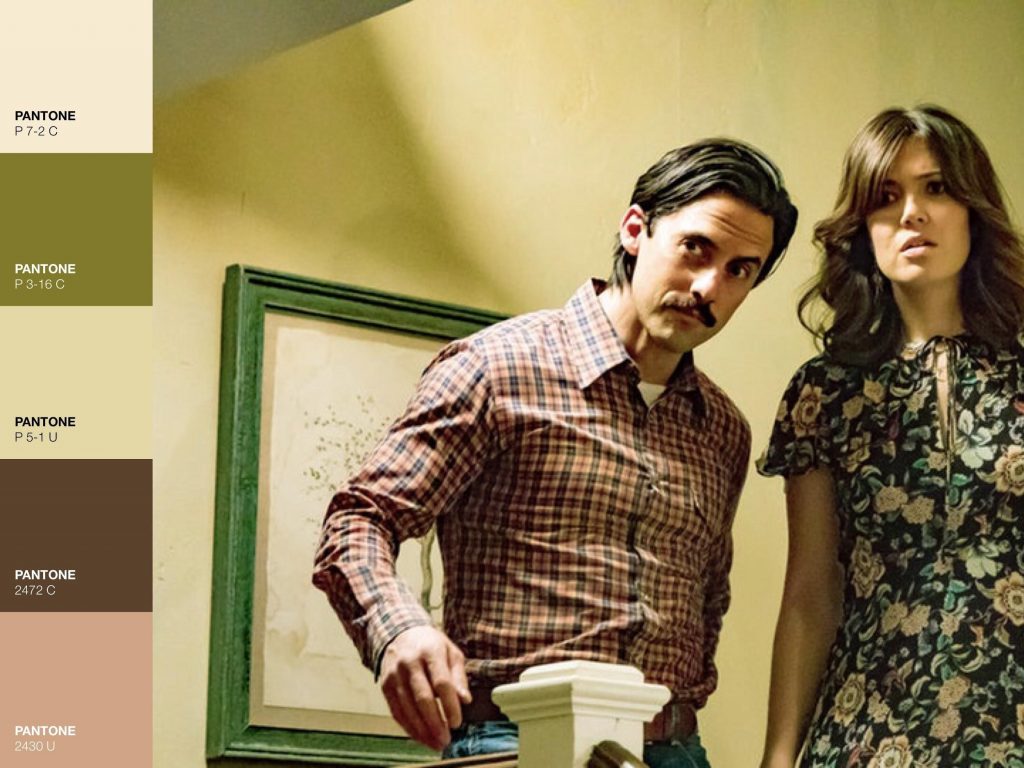 Wherever you decide to find some inspiration don't forget to have fun, experiment, and be yourself! For your special day, the most important part is you and your partner celebrating what makes you two you. But there's nothing wrong with wowing some guests along the way.

Written by Ayrie Gomez.