When you're in the thick of wedding planning, it's crazy how quickly costs can add up. There are certain things you definitely don't want to skimp on - but luckily, with Basic Invites, you don't need to feel like you're skimping on your wedding invitations. With so much choice, we want to make sure that you're finding great quality for better prices. That's why today, we're highlighting Basic Invite - the best place to order cheap wedding invitations.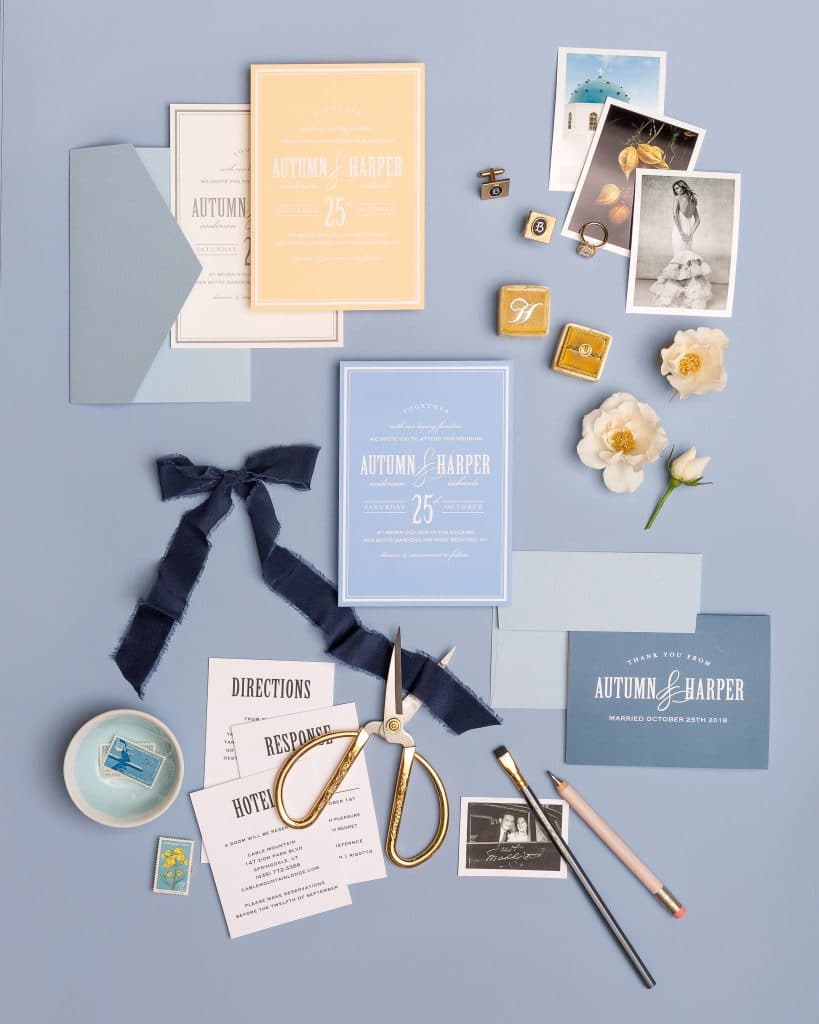 One of the things we love about Basic Invite is the opportunity to add a personal touch. They've got over 1,200 design templates that you can customize to make completely your own - just like our dresses! Basic Invite gives you amazing creative control over your design process that will help you and your partner capture the essence of your love story so far.
With a completely online experience, you've got access to unlimited color options with instant previews online. You can change the color of each element on a card, with over 180 different color options. The card can be exactly how you want it, down to the littlest detail.
Once you've designed your invites, Basic Invite offers custom samples, too. In order to see the card's paper quality and how it looks in real life, you can order a printed sample of your invitation before you have to place your final order. What a stress saver!
You can even customize the envelope. Basic Invite has over 40 different colors of envelopes, so you can make your wedding invitation stand out even before it's opened. All of their envelopes are peel-and-seal, so the envelopes can be closed quickly and easily (and are covid safe!). To make your life even easier, they have a free address collection service that you can use to request your addresses with just three simple steps. Share a link via social media or email, collect addresses, and get free envelope printing.
One of our favorite things about Basic Invite is their seal & send wedding invitations. These are an all-in-one wedding invitation with a tear-off RSVP postcard included! These are offered in over 30 designs including the ever-popular foil options and, of course, are customizable. The seal & send invites have guests' addresses printed on the front of each invitation - no envelope necessary! All you have to do is share a link, collect guest addresses, and upload them onto your design. Once you receive your order all you have to do is add postage, fold your invites, and secure them with a sticker! Simple and easy.
And don't worry - they've got your save the date covered. Basic Invite's wedding invitations all come as part of a set. They have all the stationery you need: save the dates, wedding invitations, enclosure cards, wedding menus, wedding programs, and even matching thank you cards! Basic Invite is your one-stop shop for everything wedding stationery.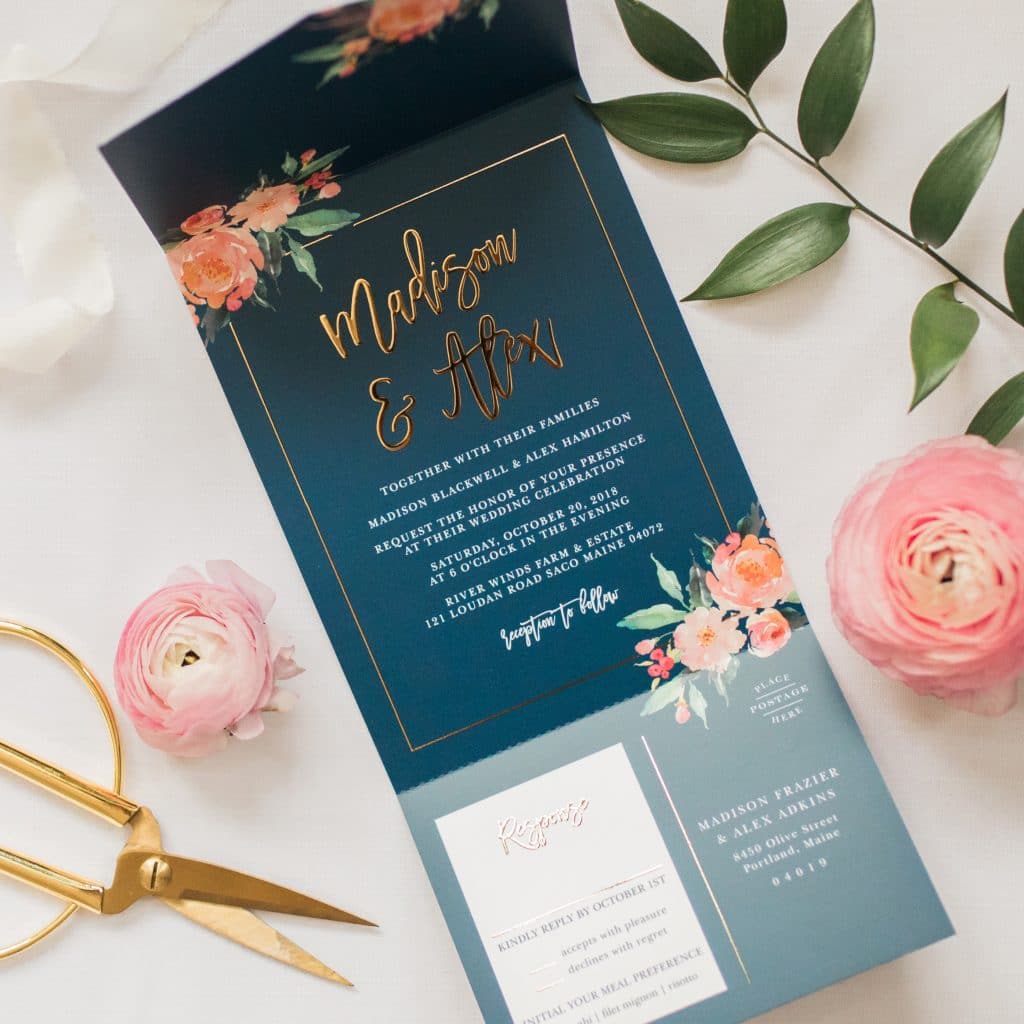 Okay, on TOP of the stationery - they've also got your wedding website covered. Basic Invite's wedding websites are completely customizable (duh), mobile friendly, and very easy to use. You can instantly upload all of your wedding details, along with images, and a convenient map with directions for your guests. Choose from 180 custom colors, and a design suite to match your wedding invitations!
On top of that, it's all completely online. At Grace + Ivory, we love to see other brands that are embracing digital (and covid-safe!) business models. Basic Invite's online wedding invitations are easy and cheap. But they're also gorgeous. And their customer support is on hand to answer questions and provide second opinions whenever you need them
So what are you waiting for?! Head over to the Basic Invite website and get designing! Or check them out on Facebook, Pinterest, Instagram, or Twitter.