If you're a 2022 or 2023 bride, we have no doubt you've probably started your search for the perfect bachelorette destination (and my favorite part...planning the outfits!) You may not be surprised to find that Scottsdale, Arizona has risen to the top of every list when it comes to epic getaways. From desert sunsets, to pink-ed out Airbnbs, to sipping poolside...we get why a Scottsdale bachelorette weekend is the perfect last fling before the ring!
We've put together a few itineraries to try and alleviate some of the stress of planning an entire wedding...no biggie. This way you can spend less time researching and more time celebrating the way you want to be celebrated. After all, this weekend is all about the bride!
For The Bride That Wants To Sip All Day...
Start with: Brunch and mimosas at Farm & Craft!  With an extension menu and a build your own bowl section, there is something that'll suit even the largest group's needs and diets. Farm & Craft focuses on "healthy and sustainable food in a community style atmosphere." Trust us, they did not skimp on the atmosphere part of their slogan. Their open-air seating and patio bar is a 10/10 in our book. Your bridesmaids can start soaking up the sun as they sip!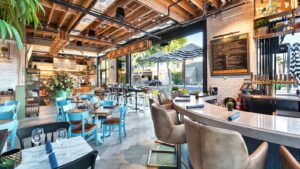 Next up: Bike and booze around Scottsdale with Arizona Party Bikes! This pub on pedals takes you on a downtown cruise so you can see all the sights without getting up from the "bar." It's a two hour tour with three bar stops, complete with party lights and music. The best part? There's a motor so don't worry, you won't have to pedal up any steep hills.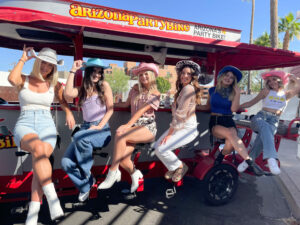 End with: Tacos and margaritas at Diego Pops! Since you'll definitely work up an appetite pedaling around Arizona, Diego Pops is the perfect next stop on your Scottsdale bachelorette weekend. They describe themselves as a playful twist on authentic Mexican food, with great happy hour deals 7 days a week. Located in an old pottery factory, the decor is also easy on the eyes...and perfect for a group photo opt.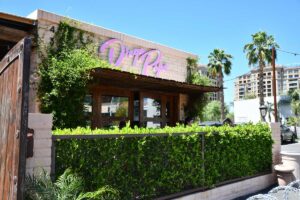 For The Bride That Wants To Splurge On A Cute Scottsdale Bachelorette Pad...
Start with: Order brunch from Morning Squeeze! Crafting the Valley's yummiest breakfasts and brunches since 2013, Morning Squeeze is all about fresh, locally sourced ingredients. Especially if you're staying in Old Town (and we recommend you do if you want to be close to the action), Morning Squeeze is the perfect order to get you and Team Bride up and ready for a day of activities.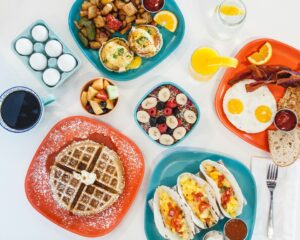 Next Up: A pool party with Cabana Boys! Spend the day poolside at your pink-ed out Airbnb and let Cabana Boys, a bartending and party hosting service, take care of it all. They'll come to you, serve you drinks, even man the BBQ, whatever the bride desires! If your lodging doesn't have a pool, that's okay too. The boys come prepared with game and activity ideas to keep the celebrations going.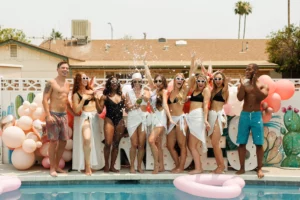 End with: Dinner in with private chef, William Turner! After a day spent poolside, no need to change out of your swimsuits to enjoy an incredible meal. William Turner is a top local chef and can whip up the bride's favorites all from the comfort of your bachelorette pad. Choose between Spanish cuisine, Italian, French, and more for an unmatched dining experience.
Plus booking a private chef will have you and your group feeling just like the Kardashian's.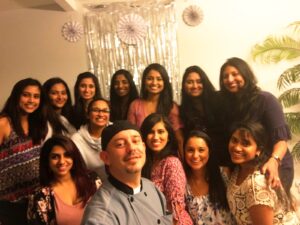 For The Bride That Loves To Explore...
Start with: Hiking on Camelback Mountain! If Team Bride is looking for incredible views on your Scottsdale bachelorette weekend, you absolutely must hike Camelback Mountain. The trailhead is about four miles from Old Town, and is roughly 2.4 miles round-trip once you begin the hike. As the hike is challenging, your group may be weary of hiking it alone. Guided hikes are available here.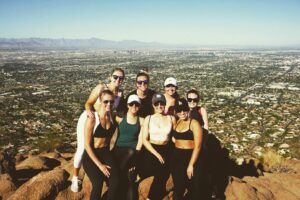 Next Up: Take a tour of the Valley in a retro party bus! After a long hike of Camelback Mountain, walking to your next destination is definitely out of the question. Valley Hop Bus Co. offers a two hour bar hop tour, either with a destination of your choice or one of their recommended roadmaps. They'll even take you tubing if the bride wishes.
Their buses accommodate up to 15 people and are decked out in retro decor for another perfect photo opt to add to your Scottsdale bachelorette album!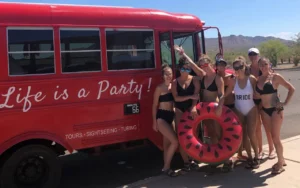 End with: An intimate dinner and cocktails at The Beverly! After a day spent hiking, tubing, or bar hopping, (and a much needed nap or espresso) get dressed up with your girls for a dinner out in Old Town. The Beverly describes themselves as underground sophisticated with a twist, with unique cocktails and an extensive menu of wraps, salads, and burgers.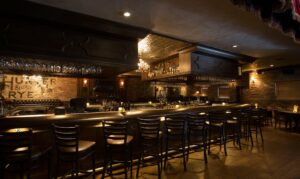 For The Bride That's Not Sold on Scottsdale Bachelorette...
There are plenty of amazing cities to celebrate your upcoming nuptials and at Grace + Ivory we're all about not limiting our options (hello customizable wedding dresses!). So if you're not ready to fly West, check out our Chicago Bachelorette and Nashville Bachelorette Weekend Guides!