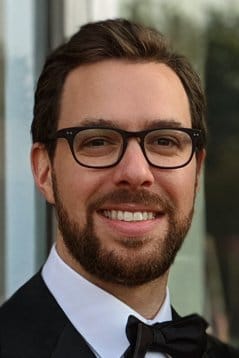 We're back with another Business Done Differently feature! This time we're highlighting one of our friends and collaborators, Ezra Lizio-Katzen of Ezra Paul. Ezra is the founder of a bespoke menswear shop in D.C. and has supported us so much during our early years as Grace + Ivory.
We love his inspiration and vision behind the Ezra Paul brand. Read our Q&A with Ezra below!
---
When did you know you were passionate about fashion and menswear?
I started getting interested in fashion in high school. I attended a polytechnic high school in Portland, Oregon, where we had majors, and my focus was in design. I learned layout, silk screening, air brushing, offset printing, and photography. I had always enjoyed art in general, so I think that fashion was a natural fit.
Who were some of your biggest influences when creating the Ezra Paul brand?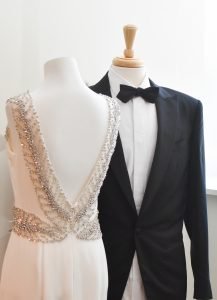 Having worked for various luxury brands and department stores, I was exposed to many of the top designers. The number of brands and designers has increased exponentially since the mid-2000s, but prior to that there was a small number of established legacy brands. My experience and focus has been primarily on dress clothing and I've always gravitated towards the brands that concentrate on fit, construction, and use high quality fabrics, which tend to be the pricier Italian and Britsh houses.
We love your terminology glossary, what do you think is the biggest misconception when selecting menswear?
How much time do you have? I think number one is construction. The proliferation of the internet has helped create more savvy, informed customers, which is great, but there is still so much obfuscation and a lack of transparency, especially when it comes to construction. The vast majority of suit jackets and blazers are fused (inferior way of constructing a jacket), but brands will use terms like "half-canvas" or "partial-canvas" (
full
 canvas is the superior method) to muddy the waters. "Half-canvas" is tantamount to calling a horse a "half-pegasus" -- the defining characteristic is missing (chest canvas, wings). The original idea behind the glossary was to give readers the vocabulary to get the most out of my 
blog posts
, many of which are written to provide an "inside baseball" look into fashion and construction in particular.
Quality garments at accessible prices are also important to us at Grace + Ivory. You say that the combination is unheard of in the USA. Is this option for menswear available in other places around the world? Why do you think this isn't an option here in the States?
It's possibly an issue everywhere, but my experience is limited to the USA. Today, very few luxury goods are still made in America (we make dress shirts in the USA, everything else is Italy or Spain), so it's at least in part an issue because most high-end clothing has to be imported. Shipping and tariffs are costly, and most stores markup their goods several hundred percent over cost. We make a lot of custom garments as well, and we try to price them in a way that makes them accessible (10-15% increase over off-the-rack), as almost everyone can benefit from a custom fit. Our garments aren't inexpensive by most people's measure, but we believe that they are an extremely good value given the quality.
What are some new adventures in this chapter of Ezra Paul that you're learning to navigate?
We've been expanding into new product lines (women's clothing, men's and women's shoes, leather goods), and there are always challenges and adventures, particularly at the onset. It's important to find manufacturers that share our appreciation for aesthetic and quality while also having streamlined production and attention to detail.
What's a cause or organization that you feel passionate about?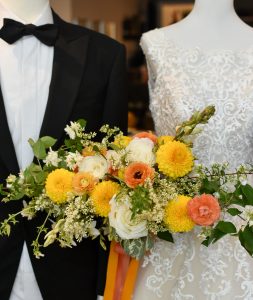 There are quite a few causes that I'm passionate about, but the environment and sustainability are at the top of the list, as they pose a serious existential threat. Many of our choices and actions today will have lasting repercussions well after we're all gone. It's sometimes hard to square the circle with regard to the fact that we sell clothing, an inherently resource intensive and disposable category of goods. In the era of throwaway, fast fashion, we're focused on making pieces that will last. I say daily that people should have "fewer, nicer things". What that means is that instead of a dozen cheap suits, for instance, it's better to invest in a three or four nicer suits that will last. It doesn't seem that dress clothing is a segment that is going to completely disappear anytime soon, so I think that focusing on quality over quantity is one way to help combat wastefulness.
Do you have any advice for entrepreneurs and dreamers?
Go for it! But be honest to yourself and make sure you understand what the market is for your product or service and that you have enough of a niche to gain a foothold. It's easier than it has ever been to start a business, but because of that, many fields have become more competitive. As difficult as it can be to design, manufacture, and import products, customer acquisition will always be the largest hurdle. Few businesses have ever had demand outstrip supply for very long (competitors will take note), so most businesses are particularly focused on customer acquisition. With that said, as a significant portion of business has moved online and therefore transactions have become largely impersonal, customer retention has suffered. As a primarily brick-and-mortar business, I find that we have a clear advantage when it comes to customer retention, as we're able to build meaningful relationships with our clients.
Any last updates/news/promotions you'd like people to know about?
As I mentioned earlier, we're branching out into quite a few new products and will be relaunching the
website
this year, so stay tuned!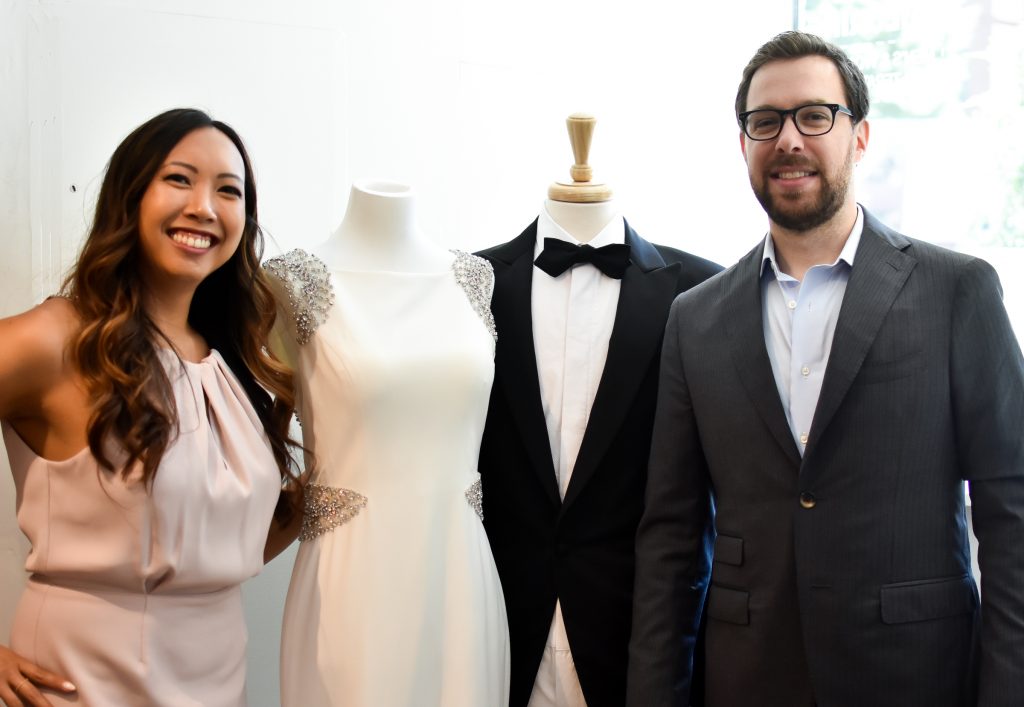 Follow
@ezrapaulclothing on Instagram
to keep up with all their latest news. Got any suggestions for us for people we should feature on Business Done Differently? Let us know in the comments below!
Photography by Mary Elizabeth