It's been a long year. Like, a really long year. Which is why we at Grace + Ivory thought we'd do everything we can do spread a little extra cheer this holiday season... with a very special 5 Days of Grace Giveaway! This is going to launch on Wednesday, December 16. Keep reading for how to enter and a list of prizes.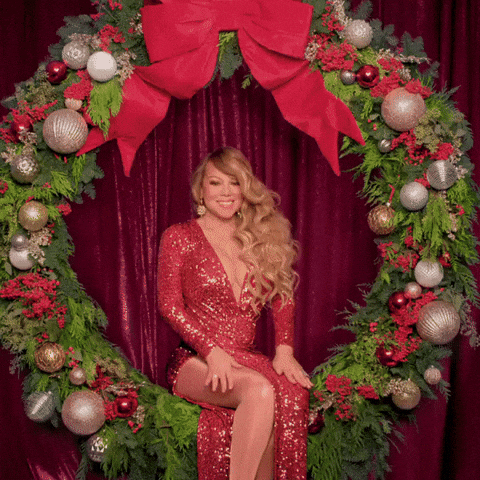 If you're planning a wedding, this giveaway will be the perfect way to get you in the mood. With try-at-home specials, a grooms package, and a special Chicago package, we are SO excited to share these amazing prizes. And entry is so simple! To stay up-to-date with the giveaway, enter the competitions, and win the prizes, the first thing you'll need to do is follow us on Instagram.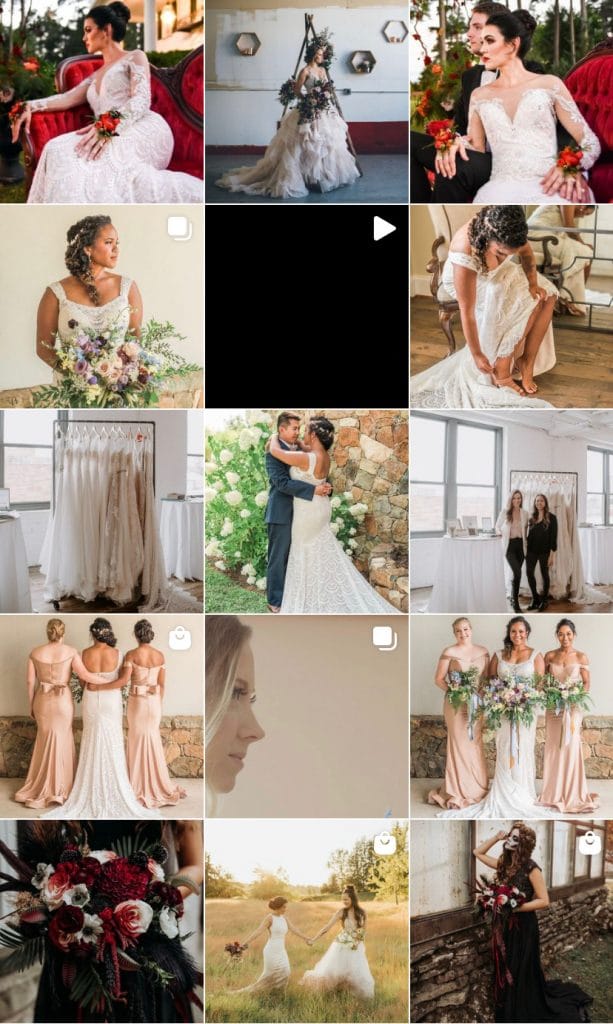 So many wedding dresses!!
Each day, we will announce the prizes with a post on our page. To enter, all you'll need to do is the following:
Make sure you're following Grace + Ivory and the partners (if applicable) of the day on IG. 
LIKE the post of the day!
TAG two friends to that day's post.
SHARE to your stories.
Easy as 1-2-3! The following day, we'll announce the winners at 12:00PM Central.
We're so grateful for our partners for the 5 Days of Grace Giveaway: The Groomsman Suit, Hitched, Urban Allure, and ECBG Studio.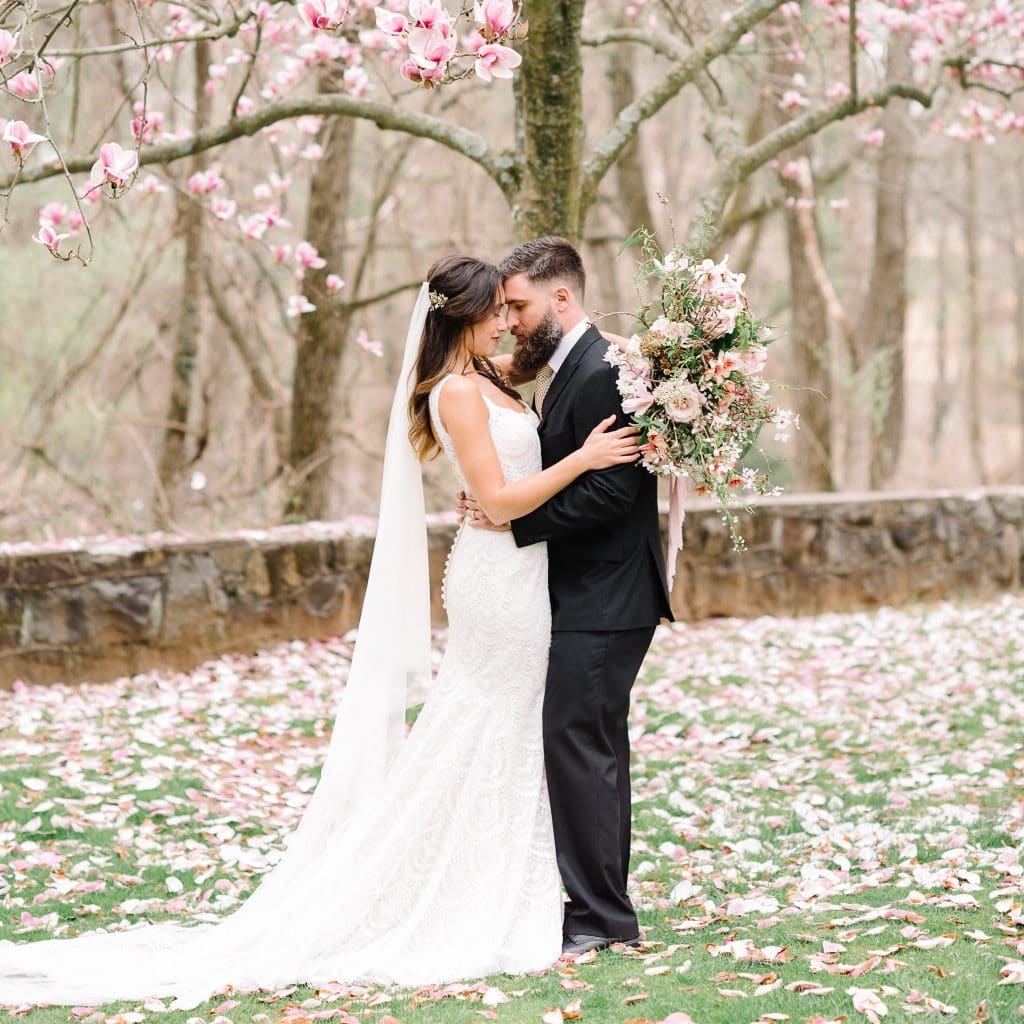 OK, so here's the rundown of prizes:
Day 1 - Wednesday, December 16: A CUSTOM VEIL! One lucky bride will win a free custom veil, valued at $300.
Day 2 - Thursday, December 17: A Grace + Ivory Try-at-Home dress pack and Try-at-Home Party Box! If you've been curious about testing out the best way to try on wedding dresses, you should really enter this one. You'll get to try on four Grace + Ivory dresses, and we'll even send you a box of goodies for your try-at-home experience.
Day 3 - Friday, December 18: GROOMS PACKAGE! The Groomsman Suit and Hitched are teaming up for Day 3 of the 5 Days of Grace Giveaway to provide a super special package for the grooms. If you win on Day 3, you'll get a four-piece groom accessory pack AND you'll get a free silicone wedding band. You'll ALSO get $50 off any wedding band from Hitched!
Day 4 - Saturday, December 19: Calling all Chicago brides-to-be! This day is especially for you. If you win our Chicago package, you'll get a free consultation and $500 off a planning package from Urban Allure, a free cake tasting from ECBG Studio, and a free Grace + Ivory try-at-home package of two dresses.
Day 5 - Sunday, December 20: $500 OFF! Our final prize is a big one - you'll get a $500 discount on your Grace + Ivory wedding dress!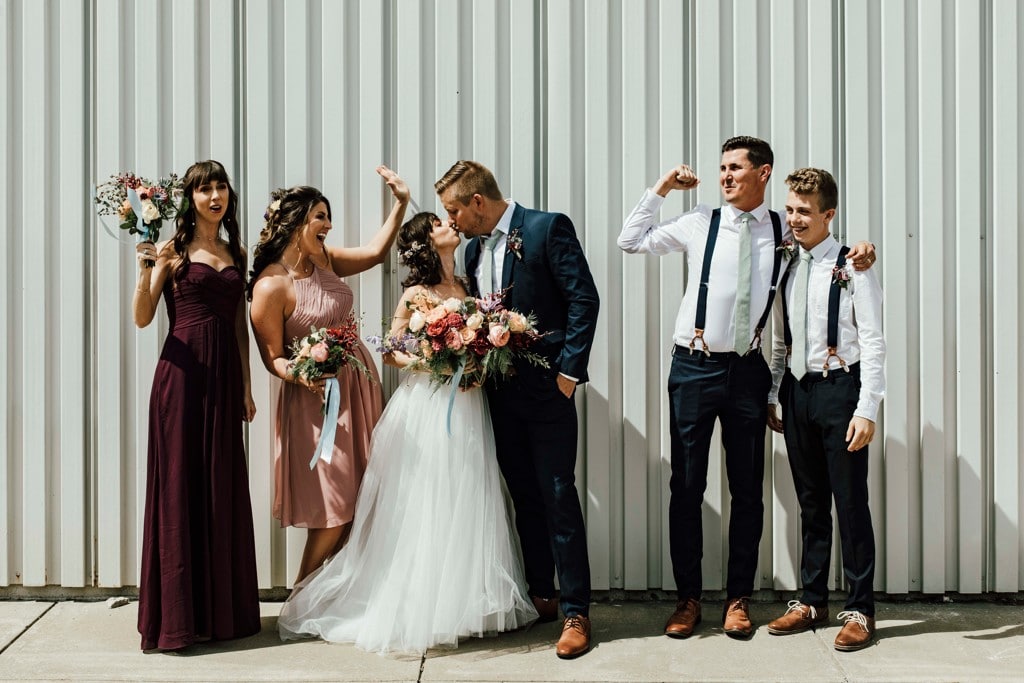 So there you have it - a rundown of our very special 5 Days of Grace Giveaway. Don't forget to follow us (and our partners!) on Instagram to enter each day's competition (you can enter once every day!). We're so excited to spread the holiday cheer to our 2021 brides-to-be!
Photography:
Featured Image:
First photo: Krysta Norman Photography
Second photo: Juliana Jumper Photography