Things We Are Grateful For in 2020:
Thanksgiving is upon us, and while the holiday looks a little different this year, we're still going to do what the holiday calls for - reflect on the things we're thankful for. This week, we've got a special note from our founder, Tina Zysk, which you can read below. But first, here's a quick list of what we at Grace + Ivory are thankful for this year.
1. Women-owned businesses.
Yes, yes, our usual spiel - but don't forget that today is Women-Led Wednesday!! Here's your weekly reminder that women-run and women-owned businesses form a significant part of our economy, but small businesses in particular need extra support this year.
Truly, though, Grace + Ivory is so proud of the partnerships we've forged with other women-owned businesses, grateful for the endless time and energy they spend making their businesses better, and for the support they've provided. Whether it's advice, for photoshoots, or answering a few questions for our Business Done Differently series, we'd seriously be lost without them.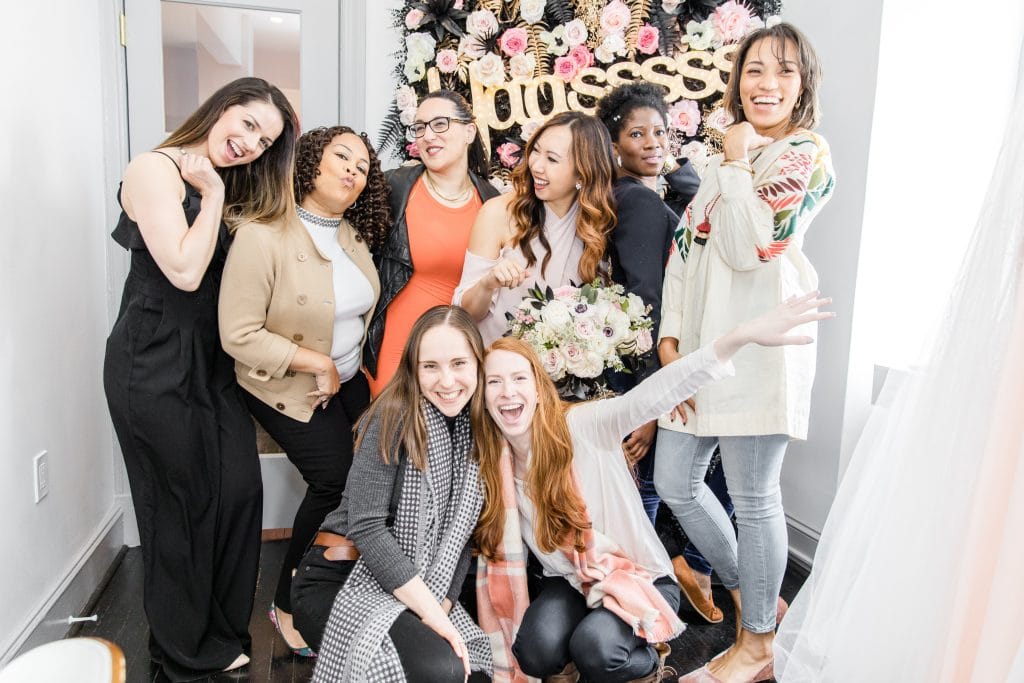 2. Zoom/FaceTime.
We're all sick of videochatting and are itching for when we can catch up with friends and relatives in person. But honestly, it's videochatting that has allowed Grace + Ivory to connect with our brides this year. It's also enabled our brides to complete their try-at-home experience by FaceTiming in distant or at-risk bridal crew members.
And of course, we can't forget the hours of late-night FaceTimes with a glass of wine, virtual hugs when things get stressful, or facetime with friends when we need to relax. It's a true testament to what 2020 has done to us - but we'd be lost without it!

3. Women generally.
It would be remiss of us to not say something about how kickass women are. All over the world, women have disproportionately shouldered the indirect effects of the pandemic. Whether it's accidentally becoming a part-time teacher for your kids, taking the lead on Covid response efforts, or picking up extra work to make ends meet, women have been incredible in rising to the challenge. We're so grateful to look around and see so many inspiring women take the lead.
4. Love.
Well, we're a wedding dress company, so it's hard not to be grateful for this one. To all of the relationships that have blossomed during this turbulent time, to those who are too in love to wait until 'after' to get married, to the relationships that allowed us to grow: we are grateful for all of them. We're grateful for the love of our friends and family, the love we see in all of our brides, and the love of weddings and romance.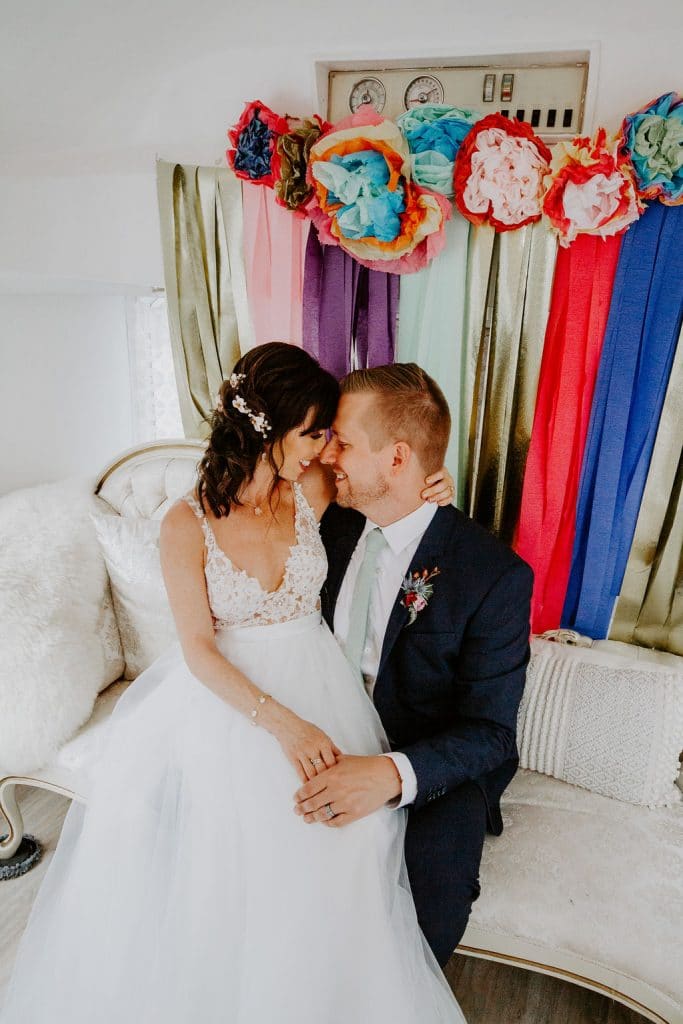 There's so much more - but we'll let Tina take it from here. Happy Thanksgiving!
Grateful.
This term took a more meaningful turn as we've navigated the waves of 2020.
With a global pandemic that none of us saw coming, I personally spent this time in Chicago reflecting and reassessing my values. What I value: spending quality time with family and friends, finding balance between work and hobbies, and taking time for my physical and mental well-being. Fighting for equal civil rights among political turmoil was gut wrenching - these issues are important to me and I hold them close to my heart. So in the midst of all this, I listened, learned, and tried to give back to my community. This was a year of deep growth and I truly appreciate you all being on this journey with us. The journey and the experience.
Here at Grace + Ivory, we focused on dedicating our work to you, our brides, to give you a wonderful made-to-measure dress experience despite the unimaginable stress of 2020. We wanted to be here for you and support you for your dress needs.
When we launched our try-at-home program last year, we never imagined that it could grow into what it did this year: a safe and socially-distanced way for you to try on gown samples, allowing you to be at home with your bridal squad and purchase your wedding dress in a completely online experience.
I've been so lucky to have the opportunity to work directly with our brides on their custom wedding dresses. It's been an amazing experience and I am thankful for your amazing feedback on your bridal experience - it's your feedback that allows us to constantly improve our products. I'm so excited for us to continue to grow and bring our Grace + Ivory bridal experience to many more.
From the bottom of our hearts: Thank you, I'm very grateful!
Warmly,
Tina
Featured Photo: Chelsea Blanch Photography
First Photo: Iris Mannings Photography
Second Photo: Ed & Aileen Photography
Third Photo: Tori Alizabeth Photo