Looking for your dream wedding dress can be a daunting task. When you've never taken a dive into the world of bridal gowns before, it can be intimidating when you don't know what silhouette you're looking for, what kind of white you want, or even where to start looking.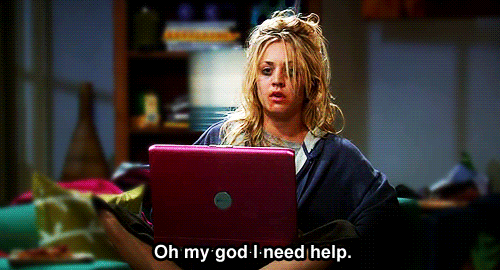 Don't worry, girl - we are here for you. When our founder, Tina, started looking for her wedding dress, she felt the same way. Most brides do! So here's a handy step-by-step guide of how to start looking for your wedding dress.
Of course, the number one thing to keep in mind is patience. There are a lot of things you should consider before you decide on the dress you want, and you may not find it in the first place you look (if you do, well, you're lucky!).  When you order your dress from Grace + Ivory you'll get your dress made-to-order on a much more flexible timeline. So there's no need to rush into any decisions!
Do your research - look up different styles, silhouettes, and materials.
First thing first - you need to get familiar with the language of all things bridal gowns. This will help you narrow down exactly what you're looking for. We've put together a quick guide for beginners about different necklines and silhouettes - this is a great place to start!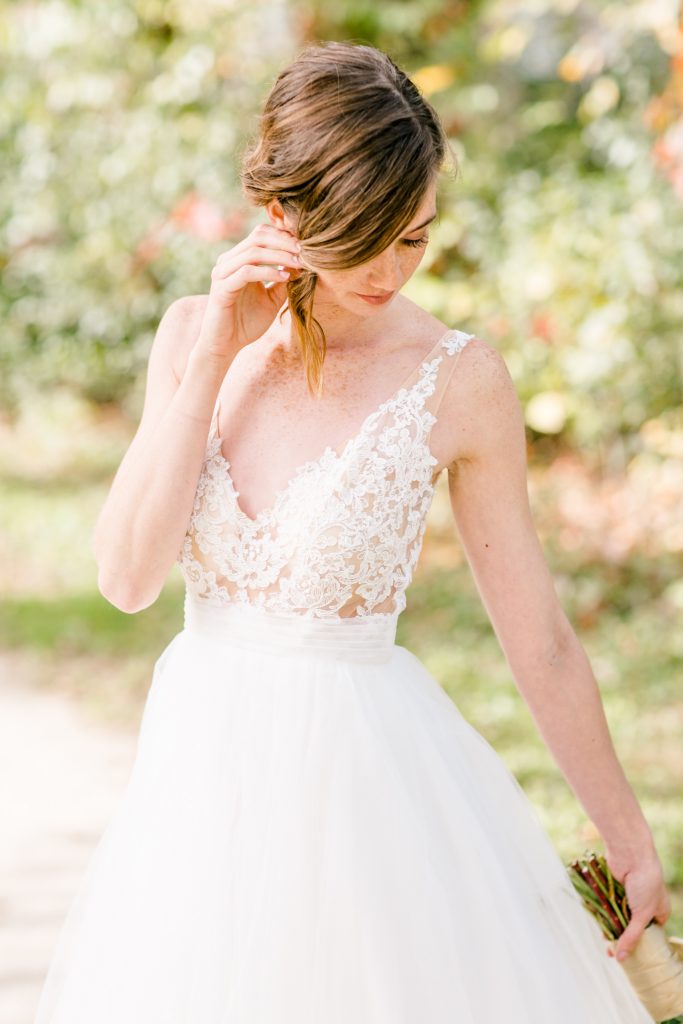 Gemma dress | Sarah Crost Photography
Think about your favorite dress that you've ever worn. Why did it make you feel so good? Was it the way the material was ruched at the waist? Was it the flattering silhouette? Once you can identify the silhouette or style you feel your best in, you might want to add that to the top of your list.
It's good to keep in mind that a wedding dress will be different. You may love A-Line cuts normally, but maybe you were hoping for something that shows off your assets a little more for your wedding. Your tried-and-true styles are a great place to start, but it's usually beneficial to select two or three silhouettes to browse.
As for styles, this will depend pretty heavily on what you're thinking about for the vibe of your day. Are you having an outdoor wedding? A dress with a long train may not be the most practical for walking down a grassy aisle (what if there's mud??) or on a windy beach. Are you going very formal, or a little more laid back? You don't have to have all the details of your wedding planned yet - but it's good to have an idea of what the feel will be. You wouldn't want to wear something sleeveless with a plunging neckline outdoors in the middle of winter!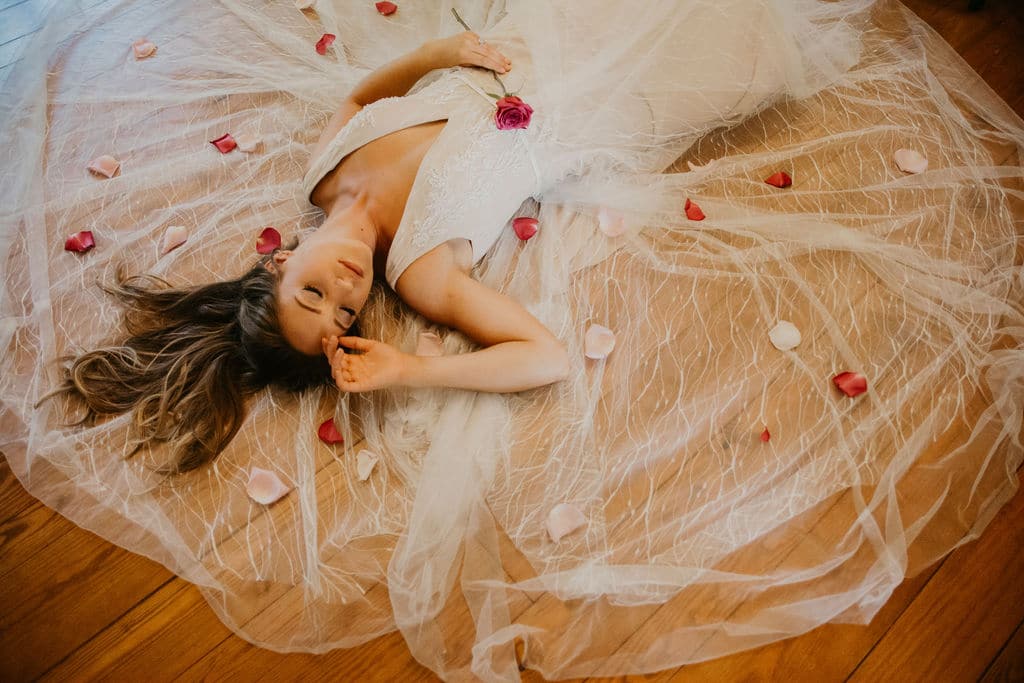 Felicity dress | Keri Gaudreau Photography
Material is also important. Do you love lace detail? Are you crazy for tulle skirts? Are you pining for a silk skirt? Additionally, many of the materials used for wedding dresses are not ones we'd typically wear. Like tulle, for example! Many people see tulle as a rough, scratchy material that they may not particularly like, but the tulle used on Grace + Ivory wedding dresses is of much higher quality and is pretty lovely - so it's good to open yourself to materials that you may not be as familiar with on a wedding dress. These are great details to nail down as you're doing your research, helping you to narrow things down.
Settle on your price range.
We wish that every bride could find her dream dress within a reasonable budget (which is why all of our dresses are under $2,500!). Sadly, that's not the case - so it's necessary to determine how much you're willing to spend on your dress. This way, you avoid the disappointment of finding a dress that is perfect...except for the price.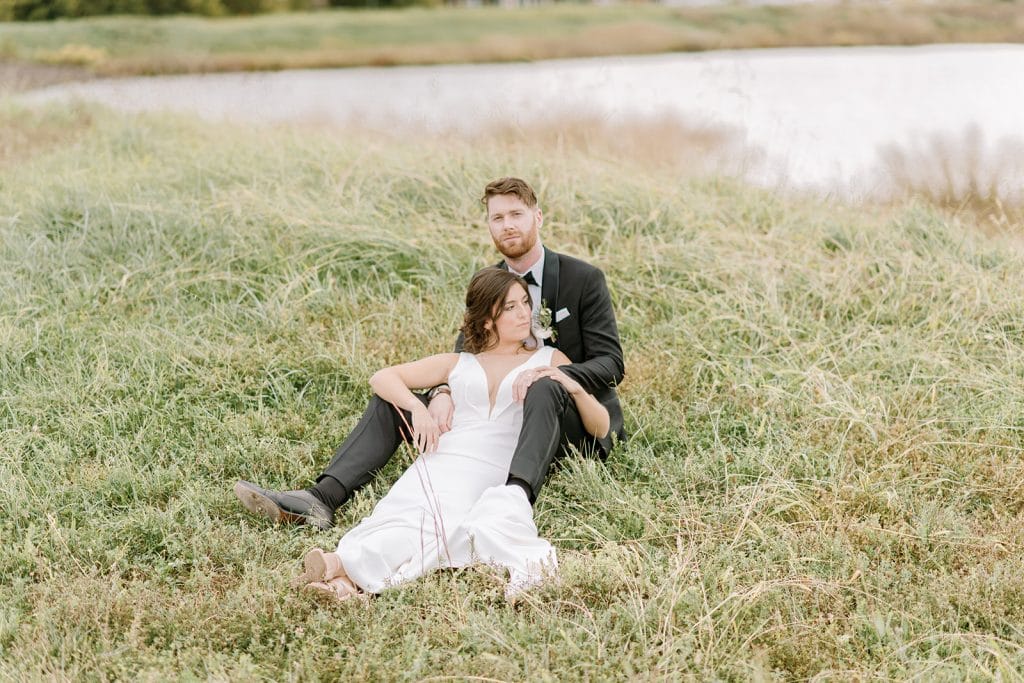 Tabitha dress | Wolfcrest Photography
At Grace + Ivory, all of our dresses are affordable luxury. And they're all customizable, too (and made-to-measure to boot) - which means that you can change details to make the dress exactly how you want it!
Determine your timeline.
Buy your dress too far in advance, and risk falling out of love with it (or finding another one you like more...). Leave it too late, and your options narrow. That's because most designers make their wedding dresses in batches, to save on cost. And don't forget that with a wedding dress bought from a traditional shop, you'll need at least 2-3 fittings.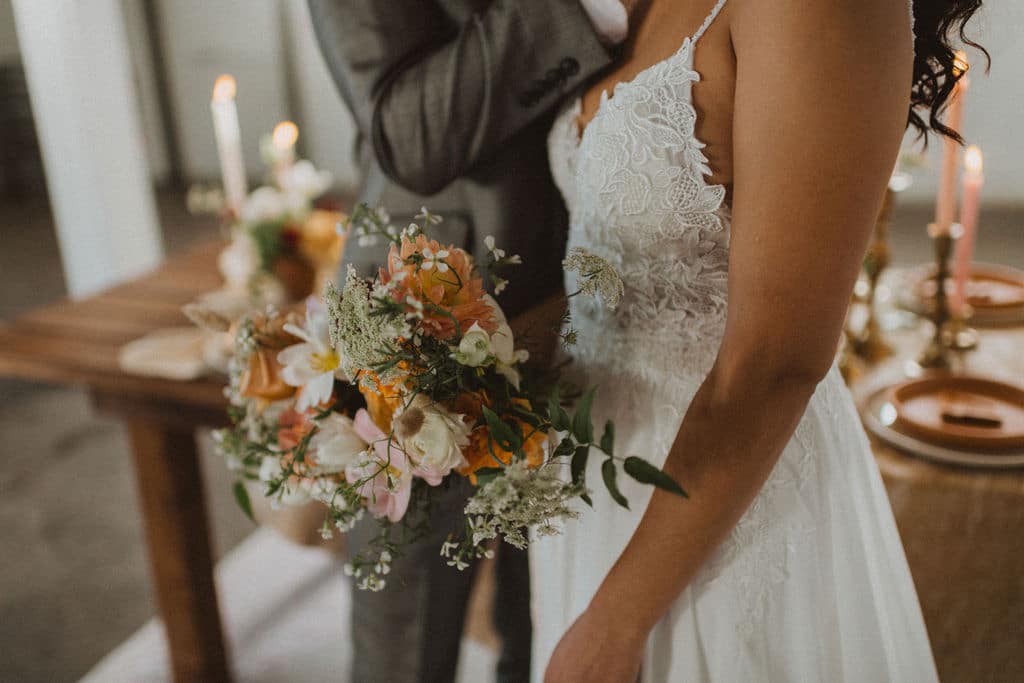 Lacy dress | Savana Mayfield Photography
Grace + Ivory runs a little different. As in, we give you way more flexibility. All of our dresses require six months at most from when you order them - half the time of some other places! Actually, our timeline is usually around four or five months, but we can allow you to be even more flexible and get it to you quicker since all of our dresses are made-to-order. So save the stress of a regular boutique and buy your dress at Grace + Ivory!
Use Pinterest!
Pinterest, Instagram, and wedding websites are great places for inspiration and ideas. Scroll around and find what you like! This can be for dresses, hairstyles, decor ideas. Start your Pinterest board and just pin everything that catches your fancy, pinning them to different boards. Then you can go through all of the ideas and sort them further to narrow down what you'd really like. You can use the bookmark feature on Instagram to compile ideas too!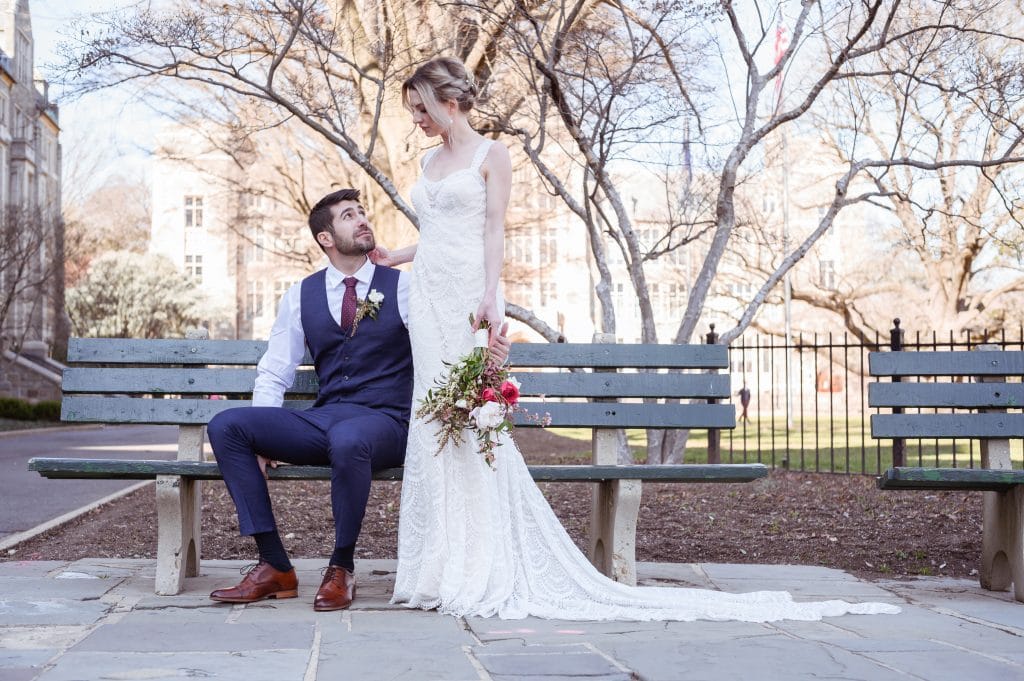 Madison dress | Portraiture by Christopher
Try on dresses.
Well, we had to get there eventually! All of the ideas in the world are no good until you try them out in real life. You may be dreaming of a trumpet silhouette - trying one on is the best way to figure out if it's truly the style of your dreams.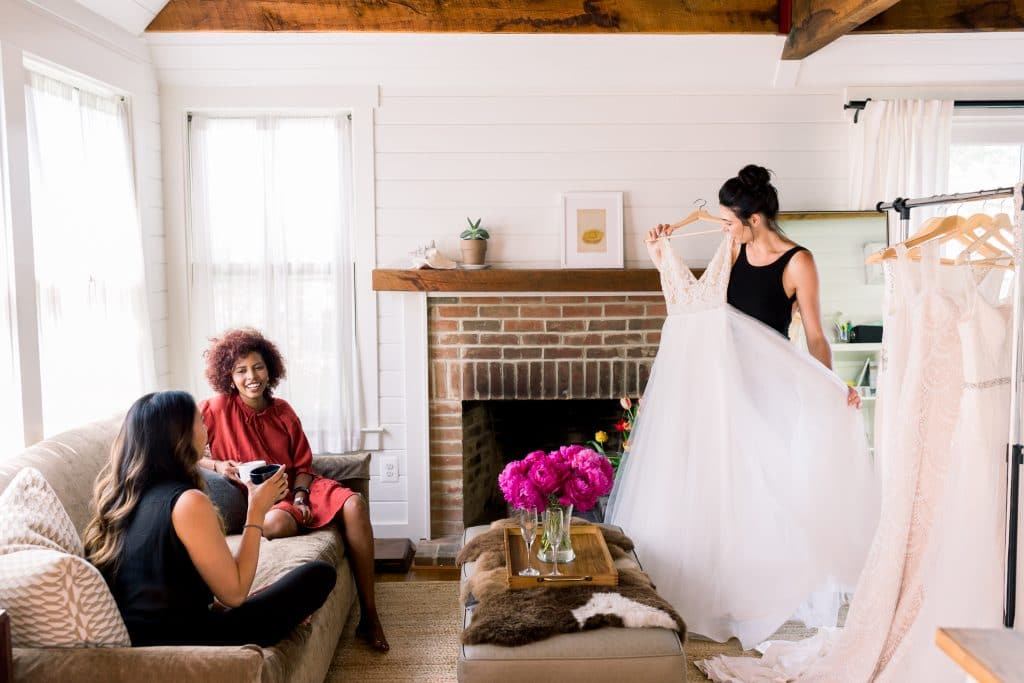 Sarah Bradshaw Photography
Grace + Ivory's try-at-home program is a great way to do this. Order your dresses in the sample sizes and get the dresses shipped straight to your door! Then have a (small, socially-distanced, covid safe) try-at-home party, avoiding making appointments and exposing yourself to strangers. Want more try-at-home ideas and advice? Click here!
So now you know how to start looking for your wedding dress! What are you waiting for?! Get browsing!
Featured image: Elise dress, Melody Joy Photography