We had so much fun in DC last month! We are still so excited and happy about all the amazing brides we met looking for their special dress and for the awesome women and men we met working in various areas in the industry making every wedding so memorable. For our events last month in DC, Grace + Ivory had the chance to collaborate with an amazing group of women who are taking charge in what they are passionate about.
Kerra Michele Huerta was our backbone of support (and our biggest cheerleader!), who provided her gorgeously designed co-working and event space, BUREAU, and brought the rest of the collaboration together. Elizabeth Carberry led the way as our event stylist, keeping us coordinated and looking sharp (read about us on her blog!). We definitely wanted amazing bites, so Relish came and showcased what they do best. Darling and Daughters put together stunning floral arrangements, and Plan International's Because I am a Girl Program was there to share about the good work they are doing around the world. Stefanie Kamerman captured all the action through her lens and gave us the most beautiful pictures for this post.
We were also lucky to also collaborate with Sarah Tarantino, who leads Woods & Company, a custom luxury wedding invitations and stationary company. Her focus on customer service and working with every client to bring their unique vision to reality is what sets her apart from the rest. I actually have seen her work in action at a friend's wedding (an elegant suite complete with menus and coasters!) and she designed the gorgeous invitation suite for our event at BUREAU.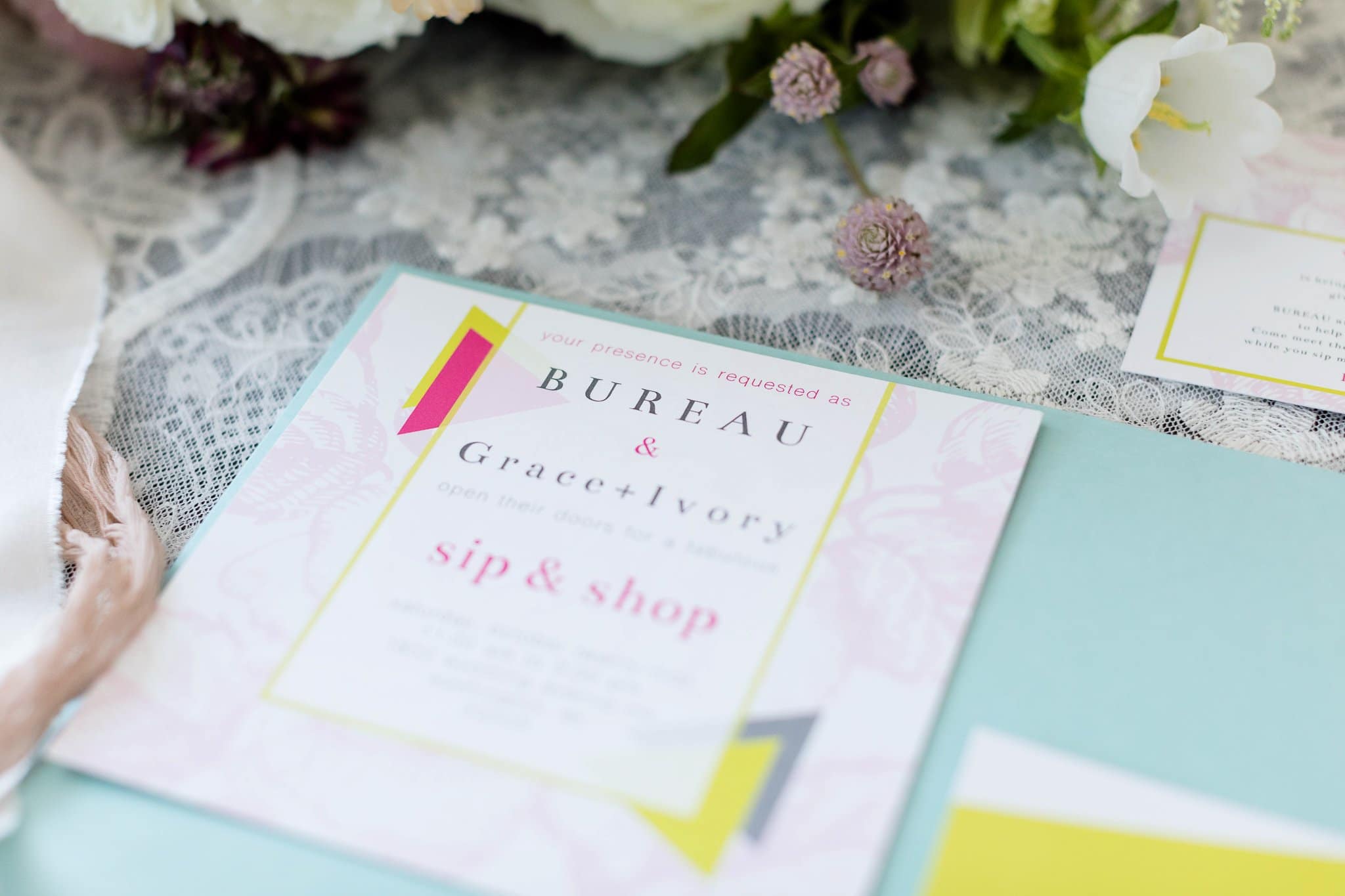 I spoke with Sarah recently and dug in a little more to find out what makes Woods & Company tick:
T:   How did you start Woods&Company? What is your story and inspiration?
S:    I am an interior designer by education and trade, and have always had an eye for design and details. As my career in corporate interiors went on, I found myself drawn to the more graphic design aspects of my job. I also wanted to "own" my own projects. I became really drawn to all the beautiful work that was being done in the wedding industry, particularly with wedding stationery, which was beginning to get very interesting, not the same old black script font on cream card stock! People were getting creative and I LOVED it! When I was engaged, I was really excited to have a custom invitation created for my own wedding, and I was SO inspired by the fabulous designer who did my stationery. I thought, "THAT is what I want to do with my life". So, I started designing invitations and stationery on the side.
Really wanting to help people "embellish" their events, I took the leap in 2012 and left the world of interior design behind. I now devote my time to my passion, which is designing beautiful, custom, luxury wedding and event stationery. When it comes to what inspires me, I love to figure out what my clients are all about, and pull elements of their personality into the design. I strive to help couples get the exact invitation they want. After all, the invitation is the first impression your guests will have of your wedding, it should beautifully reflect your style and personality!
T:   Why did you decide to provide custom invitations and stationery?
S:    When I say I'm passionate about helping my clients get the exact invitation they want, I really, truly mean it. When I was getting married, I wanted our wedding to be a specific theme and have a specific feel that is really unique to us as a couple. When looking at mass produced invitations, I couldn't find the elements that were going to convey our story. From there, I looked into custom invitations and found exactly what I wanted. I want my clients to have the same experience. I want them to feel as though their wedding invitations and stationery are a reflection of who they are. It's important to remember that your wedding is all about the two people getting married. It really should reflect a couple's personality, and not necessarily of what is a current mass produced trend. I always say, I want my clients to see their invitations and say, "Oh, we LOVE them!", and not, "Oh, yeah, they're nice, I like them". If there is any event where one should celebrate their personality, it's their wedding!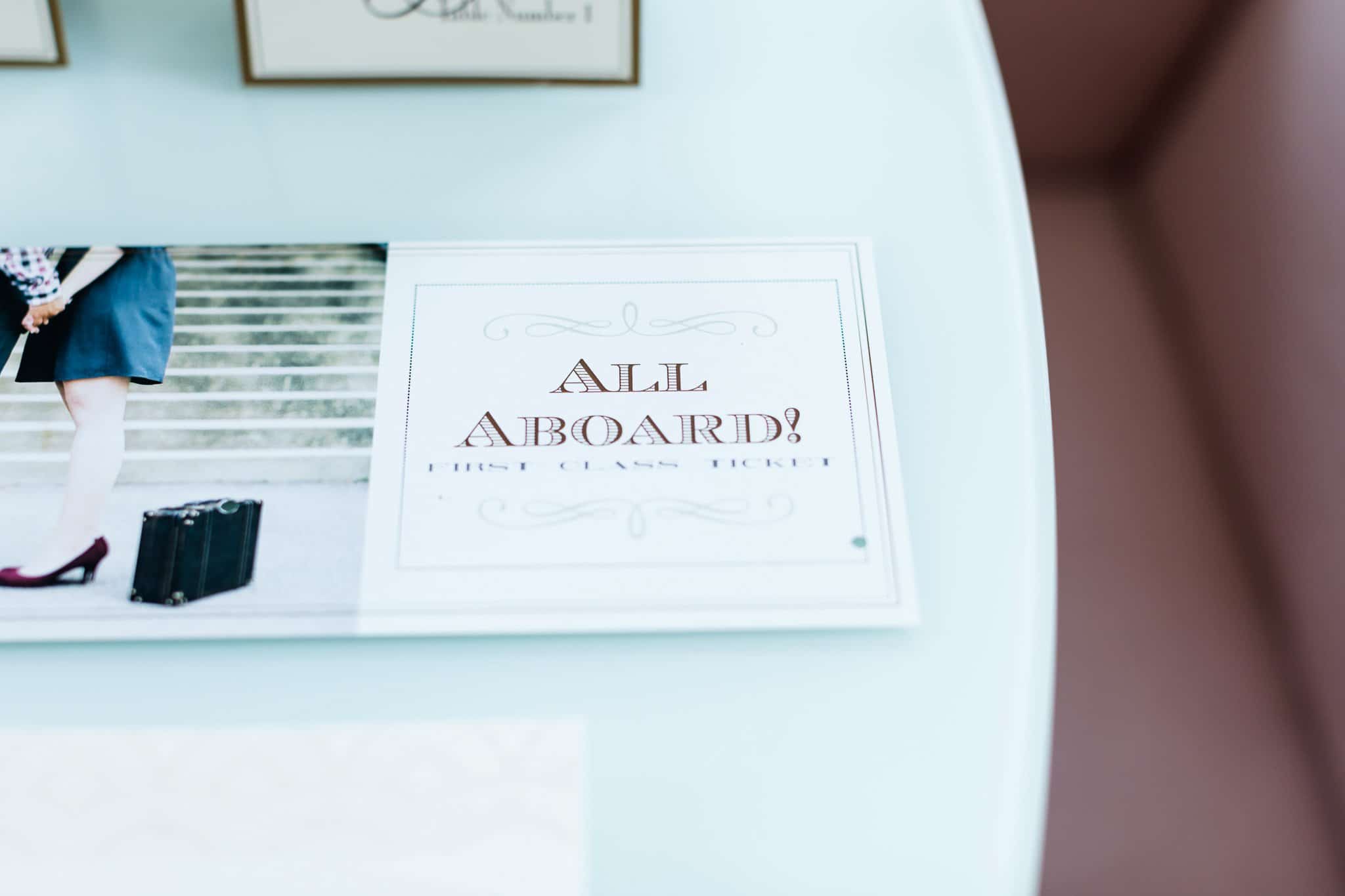 T:   What do you focus on to give your clients the best experience?
S:    Part of creating a design for my clients that is distinctly "them" is listening to them. I like to take a lot of time to get to know my clients so I can understand what design elements will work for them. My main focus in the client experience is client interaction. I talk to my clients a lot. I start with an initial conversation with my client where we talk not only about their event, but also who they are, what they like to do as a couple, because it really gives me an idea of them as people. It really helps me in the design process. After the initial conversation, design begins, and I present design options to my clients. One thing that I also provide to my clients is unlimited revisions. I don't limit the design process to 2 or 3 rounds. I want my clients to speak up if there is something that just isn't working for them, so that means that we'll finesse the design as much as they want to get them their perfect design.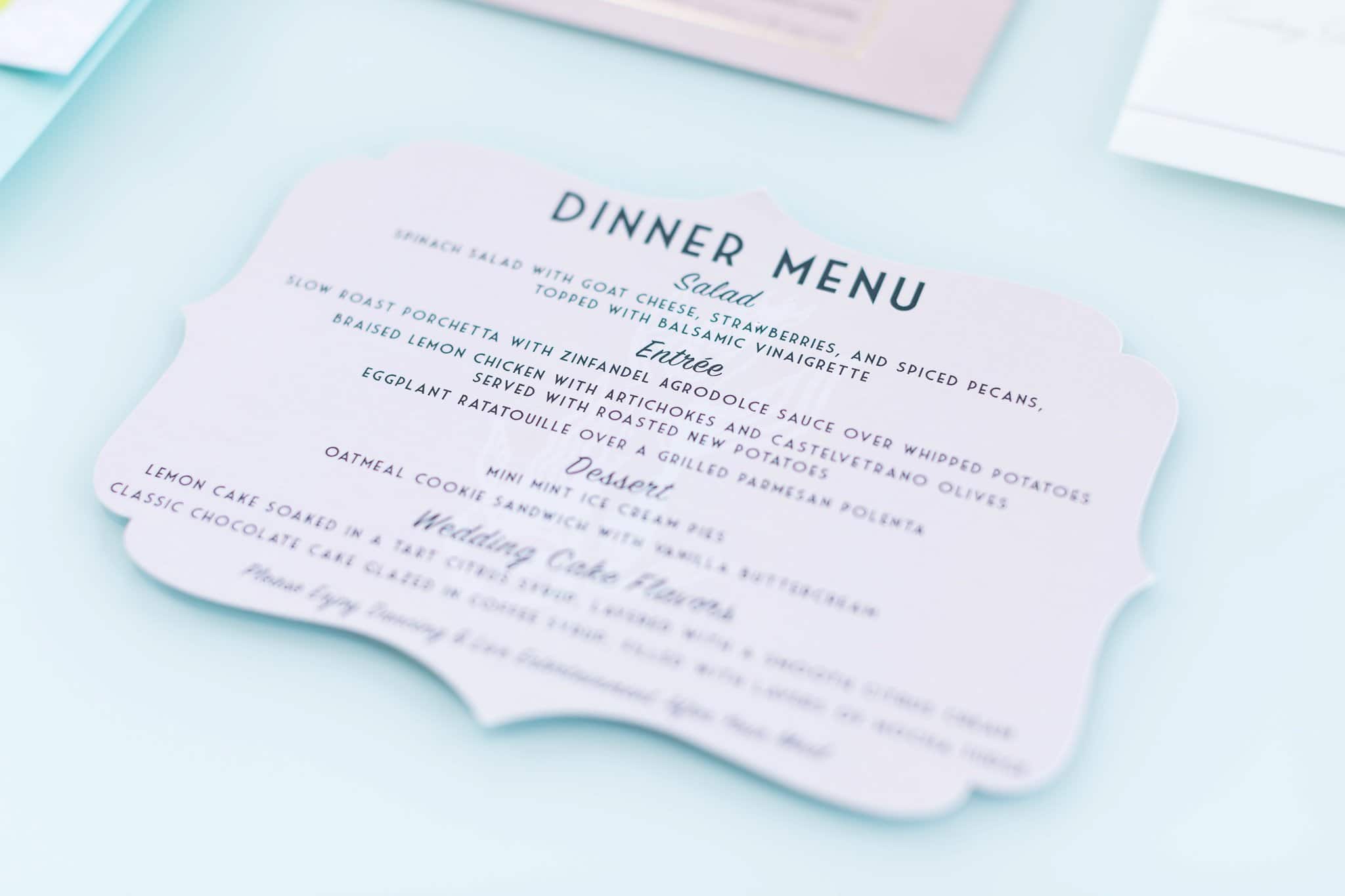 T:   What is your design process?
S:    Couples should reach out about 6 months prior to their wedding. I recommend sending invites 8 weeks prior to their wedding date, and printing usually takes approximately 2 weeks. That leaves ample time for the design process, and so you can get exactly what you want. Like I said, I want couples saying, "Oh I LOVE it, it's exactly what I had in mind!", and not, "Yeah, I like them."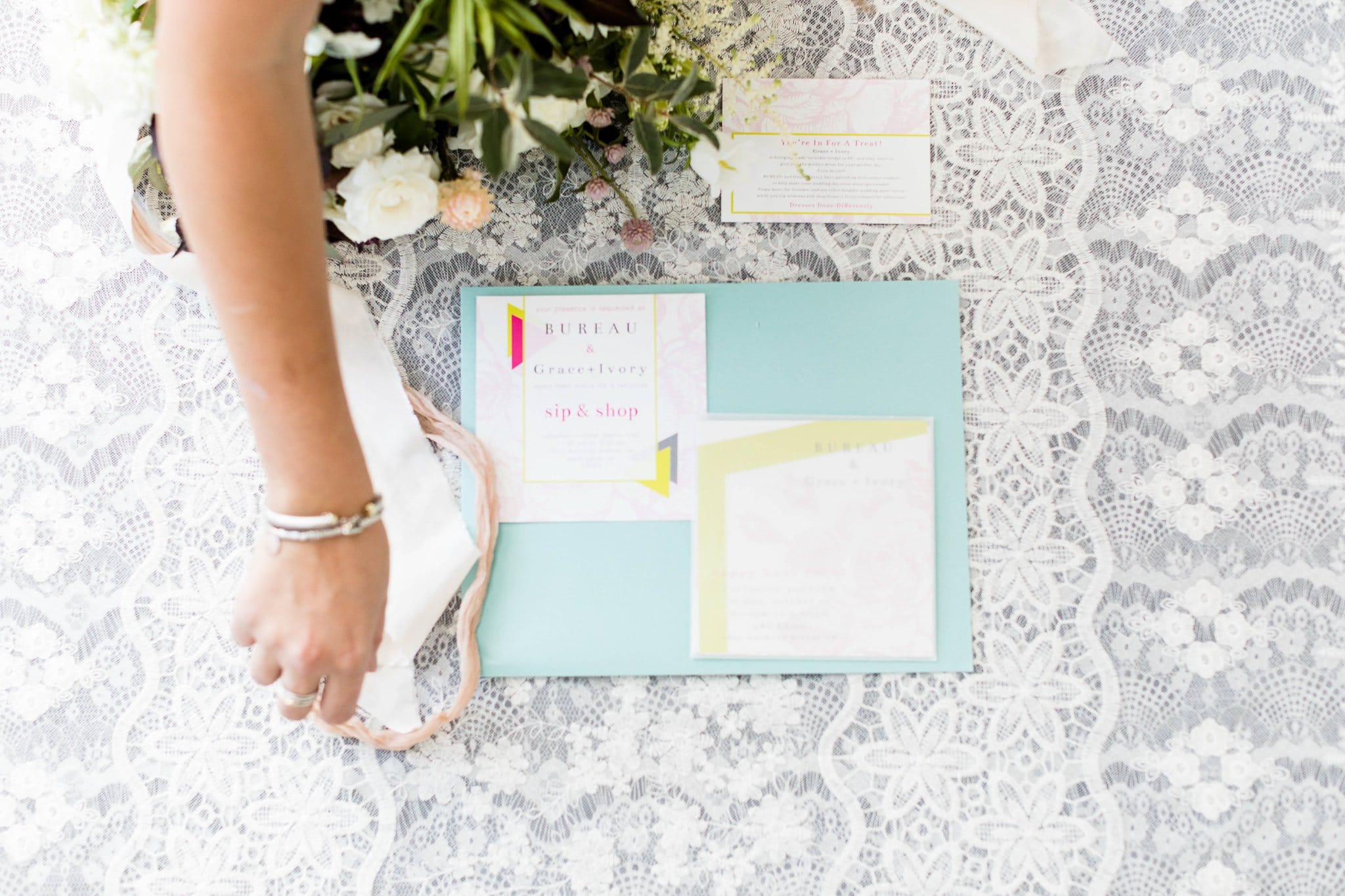 As far as process goes, there are a few steps:
First, I like to have a really nice conversation with my clients. Whether it's in person, on the phone, or via FaceTime or Skype, I really like to get to know my couples. We talk, of course, about their event (i.e. colors, theme, flowers, setting, etc.), but I also like to really get to know my clients. I want to know their personality, what things they are interested in, what their personal style is. All these things give me a much better picture of who they are and what they will be happy with. Couples are more than their wedding, and I like to produce stationery that reflects who they really are, not just their wedding day.
Second, after our chat, I write up a quote and send it along to the couple. Upon approval of the quote, we are ready to go! At this time, I require a 30% deposit and the preferred wording for their invitations.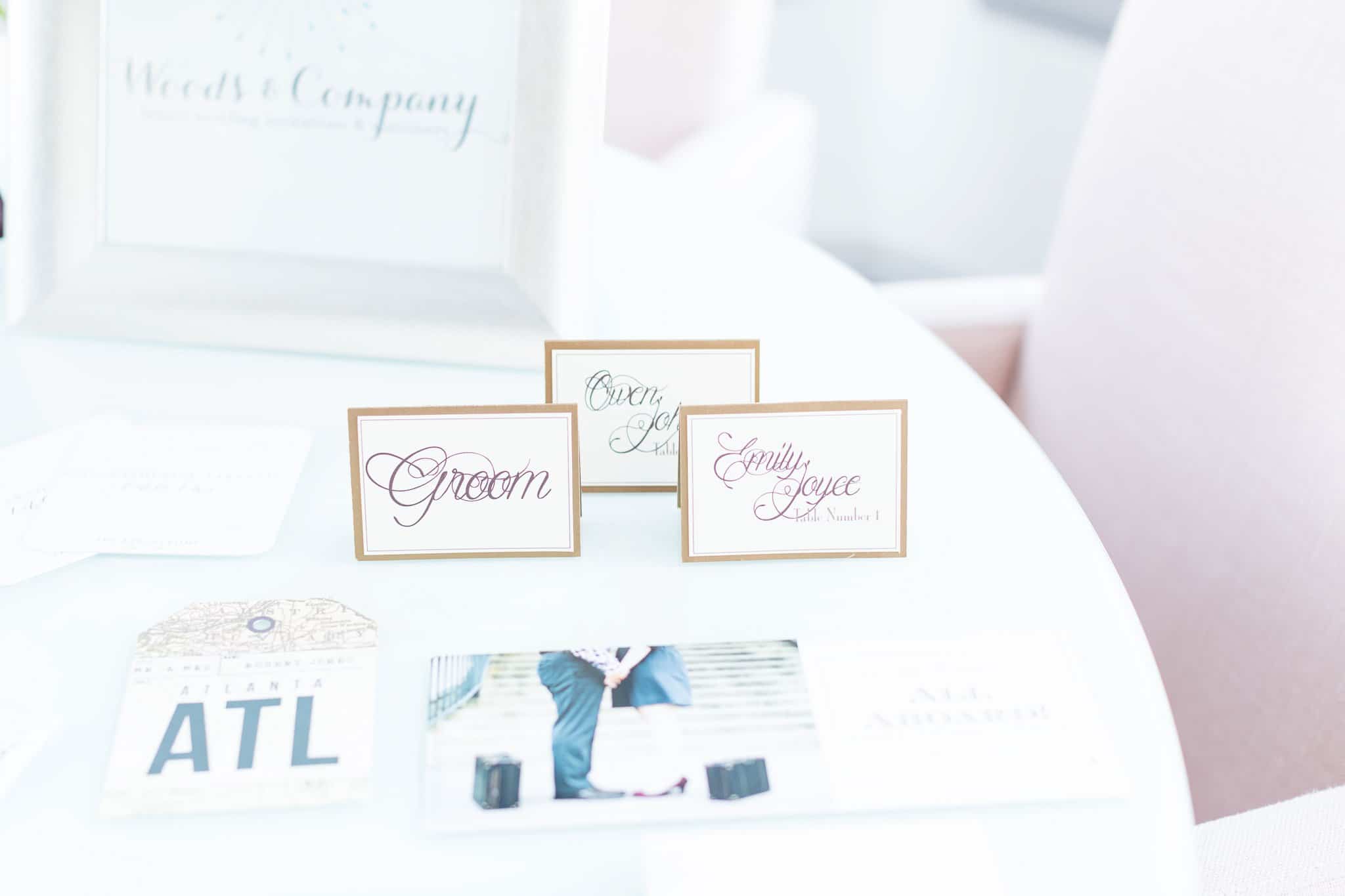 Third. The design process!!! The fun part!! WE begin designing, and my clients receive PDF files of what we've been working on as we go through the process. I do not limit how many rounds of design a client can go through, I want everything to be just right. As long as we are still going to meet our deadline, we can revise as much as necessary! Typically, the design process is 3-4 rounds. Everything I send can be finessed and adjusted to suit my client's desires. We begin by sending 3-4 design options of the invitations. Once a design is chosen, we finesse the design, and bring the design elements through to the other elements of the invitation suite (rsvp cards, envelopes, liners, etc.). When all is worked out and approved, my client checks it one last time for spelling and correct names, places, and times, and then we send to print! Once the suite is printed and QC'd by me, I package it with love and send it along to my clients!
__________________________________________________________________
Thank you for sharing, Sarah!
Want to see more? Follow Woods & Co. on Instagram & Facebook.
xoxo,
Tina