At Grace + Ivory, supporting and uplifting women has always been a core value. We want you to not only look but feel your best on one of the most important days of your life...without the hassles, the pressure, and breaking the budget. But wedding dresses aside, finding and supporting other like-minded, women-owned businesses is just as important. That's why when we met Rose Yuen of Rose Boutique Photography...we had a "YES" moment of our very own. 
Located in Ravenswood Chicago, Rose Boutique Photography believes there is no shoot too big or too small. She's created a business dedicated to supporting women and offers everything from personal branding, retail, and maternity shoots (just to name a few.) Rose Boutique Photography could be the location of your next project or milestone event. Already have a spot in mind? Rose also works on location!
We had the opportunity to step away from the tulle and chat with Rose, not only about her Chicago studio, but the driving force behind what led her to start her business. Check out her answers below to start dreaming about what you could create.
What is Rose Boutique Photography?
Rose: RBP is a full service photo studio built for branding and personal photoshoots specifically made to support women. We shoot everything from advertising to maternity photo shoots and everything in between. I am driven to tell stories through stills and to really create a quality experience from beginning to end. Connecting and relating to the everyday ordinary to make it into something that really touches some part of us is a driving force to creating imagery that lasts.
What were you doing before you started Rose Boutique Photography?
Rose: I was mainly freelancing in the advertising industry. I worked on several different sets, from products to people to interior design work. I had roles from post production, producing, art direction to also shooting on my own directed photo shoots.
What has been the most rewarding part about starting RBP?
Rose: I am so pleased and grateful that I am at a point in my life where I am able to build this business and be the creative force behind the work I'm doing. Yes, it can be messy and challenging; running your own thing comes with a lot of responsibility, however, working with amazing people and calling these shots for the business is the most rewarding. Being my own Art Director is so fulfilling because I can build the teams needed for specific jobs or just be simple and work alone. Lots of decisions to be made when you are directing and no one really sees the grit that comes along with the shiny end product, however, I so enjoy this gritty part. The grit is something to be savored like cooking delicious food before eating, even though it is pretty much blood sweat and tears, especially during start up mode. I love the learning aspect and how far projects can be pushed creatively.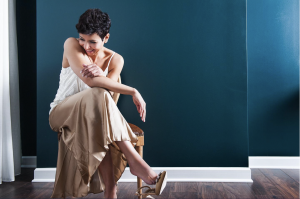 What advice would you give to someone that is looking to book a business branding shoot but doesn't know where to start?
Rose: You have a great product or service and you are not sure of what you might need to get started as far as visual communication, it is good to do some research and to think about what kind of engagement you would like to have with your audience. Think ahead and see what you might be looking to say to your audience through social media, through your website and of course through your brand values. Think about what kind of budget you would like to plan for your branding, if you want an all inclusive shoot or something more simple to get started. Sometimes starting small is best and to see if you can grow the brand from there. Build relationships by talking to artists who's work speaks to you; ask a lot of questions. By looking for the right style for your brand, this important step can set the foundation and grow your business. Think about what you need in the immediate future and also how that ties in to your long term vision can be very helpful.
What does the immediate future hold for you and RBP?
Rose: I'm working on new shoots and putting products out there that have not been explored much. I am working on personal stories for clients, working with them on what they want to say, the different facets of their lives and how they came to where they are in this moment. It is their milestone moment, shot and art directed to create a lasting book that will become a heirloom. These books are one of kind that are unique to them and their lives. These pivotal moments are captured to pass down to generations to come. This idea is inspired from thinking not only of a legacy, but how we have been, those we have connected with in this lifetime, and why this is important to future generations. I am fascinated on how we can contribute in a purposeful way by thinking about how our actions actually affect future generations to come and how that future can look back and see who their ancestors/family is in a meaningful gestured way. Someone down the line will really see this as meaningful because these (personal story) books are so intentional. It really makes a difference. I see pictures of my great grandfather and even though I never knew him, there is this magic there that he is important to how I have lived my life and how he contributed to my values because he was the father of my grandfather, and my grandfather raised me. If there was a book of them and of my great grandfather (on both sides) specifically, I would really savor that and I would protect it with my life because I know they were important to so many people.
For the client that wants to have some fun?
Rose: Of course I'm working on fun things too that are much less serious! I'm in the process of creating themed shoots in the studio where you can think of being a character in your own movie. You give us an idea of what era you would like to be dropped into. I go to work to style and get some props to match that. We light and shoot. It is so fun because it's like being shot on a film set. You want 40's or 80's or anything in between? Working some magic together is always fun and of course I am going to offer this as a shoot party with your girlfriends or your family. This is really something special you can have with your friends or your family, and something meaningful to do together. These are two things I am working on in the immediate future.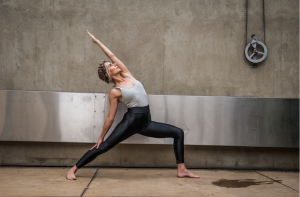 What about long-term goals for RBP?
Rose: For the long term, I am always looking to shoot my fine art projects. For the life long-term project, the focus is on women's issues: what trauma looks and feels like, what it looks like during the healing process, and then what life looks like after the healing. A female warrior has worked to get to a place of peace and I want to be the person who shows what that looks like. So.... of course, to be continued. I want to live long enough to do all of this work.
Marking a Moment
Whether you're looking to perfect your brand, book a maternity shoot,  or even have a movie-star moment...Rose Boutique Photography is ready to receive your inquiry. Just fill out a form here on her site or email hello@rosebotuiquephotography.com with the details to get started.  Perhaps the perfect excuse to wear your Grace + Ivory wedding gown again?
Rose believes photos are important because they mark important moments in time, time we can't get back. At Grace + Ivory we couldn't agree more. From your wedding day...to the small moments and the big steps after...Rose is ready to capture it all.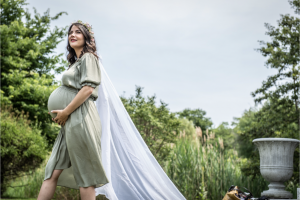 All images by Rose Boutique Photography.