As part of our Business Done Differently series, we had the pleasure of interviewing the badass lady boss of ECBG Cake Studio in Chicago…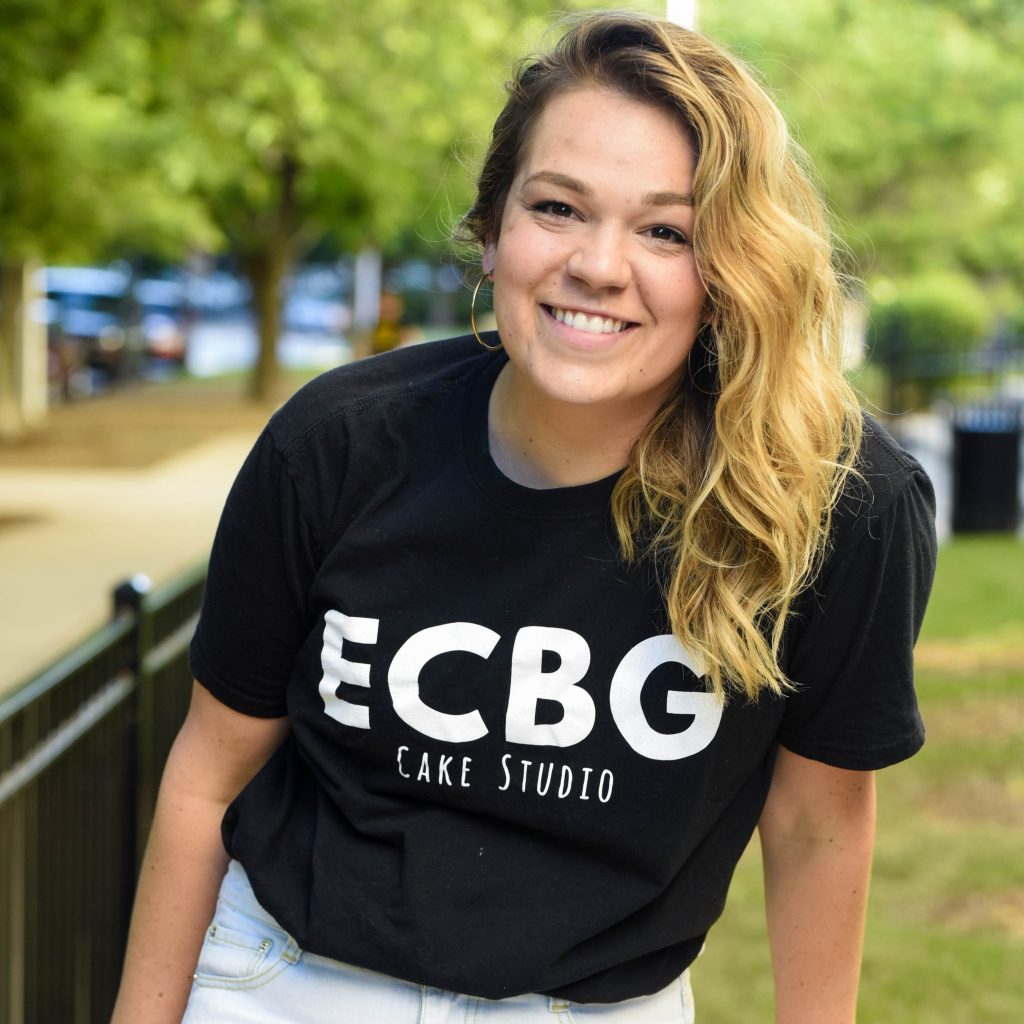 Erin Martin is the owner of ECBG Cake Studio. She is wildly in love with her friends and family, super into the Chicago restaurant and comedy scene, and obsessed with exploring the cake and pastry world. ECBG Cake Studio started in 2011 as Erin's Custom Baked Goods and was founded on the ideals of customization, accessibility, and learning.
While keeping a personal and custom touch in mind, Erin promises to offer you delicious and beautiful wedding cakes and other pieces made with high quality and organic ingredients that are worthy of your celebration.
---
Hi Erin, thank you so much for joining us! Can you tell us a story about what brought you to this specific career path?
I have always had a drive towards creativity, artistry, exploration, and entrepreneurship. When I was a kid I would go door to door selling things: bookmarks, painted rocks, temporary tattoos that I would "make" by getting colored pencils wet and then just drawing on people's skin… lemonade… anything! I have always had the need to MAKE things. I took every art class in school and was an art minor in college. And I have always been obsessed with food. All of these things came together perfectly in a dessert business.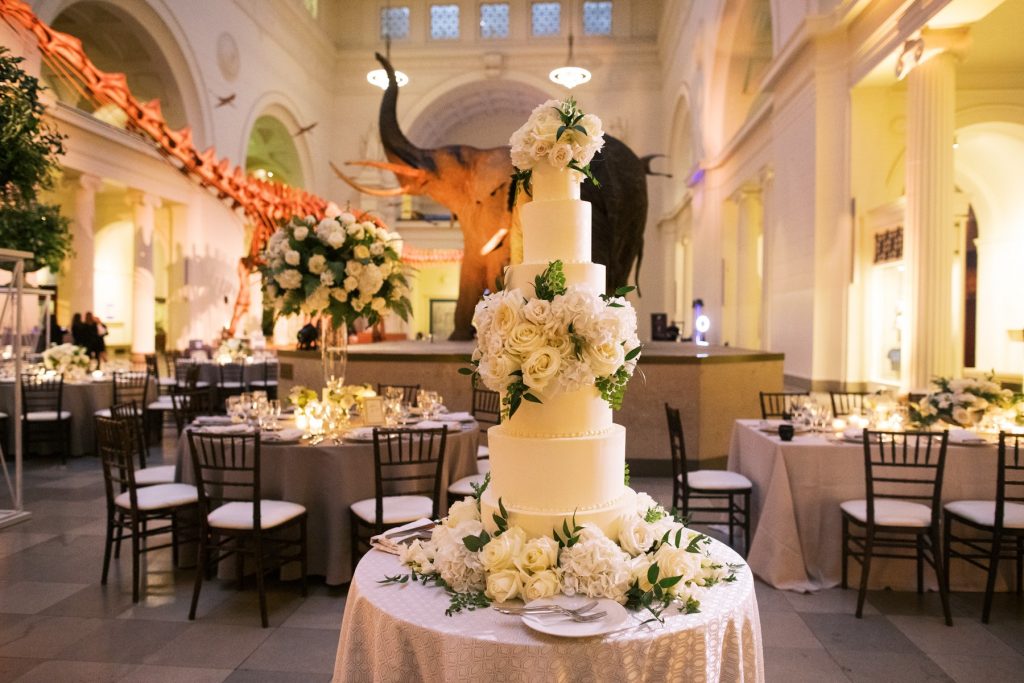 What do you think makes ECBG stand out? 
ECBG wedding cakes and desserts stand out because I am not afraid to put myself OUT there.  The only thing that sets one small business apart from another is the person behind it. There are TONS of cake makers and bakeries in Chicago, but no one is ME. I embody my business and my business embodies me. I try to incorporate my personality into my branding and messaging. I strive to connect on a deep level with my people. I aim to serve fiercely, boldly, loudly, and proudly. I try to be generous, valuable, and empowering. I know my worth, and lead with integrity and quality. I look to be colorful, beautiful, and bright. I am modern, grounded, and fun. I hope this translates through to ECBG and if you are sharing authentically I think it would be impossible not to.
We love that and agree! And we love that you focus on personal and custom touches for your cakes – what inspired this?
I love letting our customer tell us what they need and want. When a piece is customized it makes it that much more special.
Again - we couldn't agree more, given we do customized wedding dresses! You know we're a social enterprise, so we need to ask: how will you use your business to bring goodness to the world?
With ECBG, I give back as much as I possibly can. It is really important to me to give and serve especially marginalized communities and, right now, essential workers. We donate regularly to industry functions such as Wish Upon a Wedding; an organization that donates weddings to couples in need. For Mothers day last year we donated proceeds to incarcerated mothers. This year we donated 75 meals to the ER workers at Rush University. We regularly donate treats to Stand Up For Kids Chicago, which is a community and shelter for homeless Chicago teens, and proceeds from our next bake sale will go towards buying the teens supplies and toiletries they desperately need right now. I HAVE to give. It's in my DNA. Within my own business it is VERY important to me to pay a fair and comparable wage to my employees, continue paying them during this time when they are not really able to work, and pay the other artists I work with a fair wage. I love collaborating with other small female business owners to promote them and help them succeed as much as I possibly can.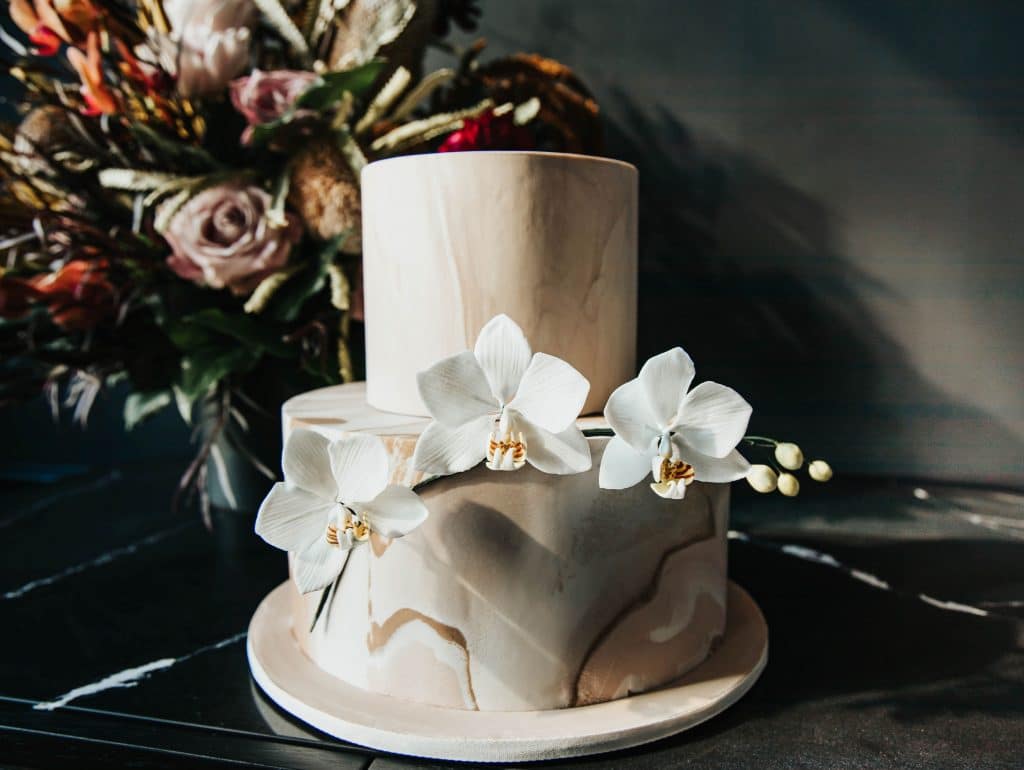 Just so we know what to try next - what are some of your signature flavors? For interested brides, what is the best way to set-up a tasting?
My favorite flavor is the almond cake with vanilla pastry cream and passionfruit curd... although I love the chocolate pastry cream as well! Our tasting-to-go boxes are easy to order and can be enjoyed at your own pace! The tasting box includes samples of our most popular cake flavors, fillings, frostings, and a consultation with me. During your over-the-phone consultation you will discuss cake design, logistics, pricing and flavors.
Besides wedding cakes, what other types of cakes and goodies do you offer?
We offer celebration cakes of all kinds! Decorated sugar cookies, cake cones… ECBG is going to start offering more items on a monthly "bake sale" basis because I think people are really craving the ooey-gooey feel good indulgent and scrumptious items right now… think cinnamon rolls, or soft chocolate chip cookies bursting with caramel!
What are your "Top 5 Things for the Wedding Cake of Your Dreams"? 
I would say, in no particular order:
Do a little Pinteresting

: Check out some designs and styles that attract your attention

Do a little research on your baker

: Make sure you are vibe-ing and your styles/preferences match up.

Pick flavors YOU like

: Instead of trying to make EVERYONE happy decide what tastes best to the two of you.

Get clear on your priorities

: What matters most? Budget? Style? Flavor? Number of servings? Would you be fine with your aunt making your cake?

Trust the professional

: When you hire us, it is our job to advocate for you and your wedding cake, trust we have your back and your best interests at heart! We know what we are doing!
How can our readers reach you and follow you on social media?
Checkout our website at ECBGstudio.com! | Contact: 630-408-5385 | info@ecbgstudio.com
Please follow me on Instagram: @ecbg_studio | Pinterest: @ecbgstudio | FB: @ecbgstudio
Thank you Erin!
Photography by Photos by Brit (@photosbybrit_), As They Are Photography, Olivia Leigh Photography, Kristin La Voie Photography, & Katie Sikora.