Hello Gorgeous, Grace + Ivory just dropped five new designs, and we are absolutely swooning over each wedding dress! Chantilly-inspired lace...WOW-factor trains...a crepe sleeve moment; how ever will we choose?
I think we're all guilty of spending too much time scrolling through Pinterest looking at wedding dress after wedding dress. And if you're like me, you have a different dress pinned to go with every venue and theme you could ever dream of.  So we've put together a fun quiz to capture your wedding dress personality. Grab a pen or open up your notes section because you're about to find out which Grace + Ivory dress is your new BFF!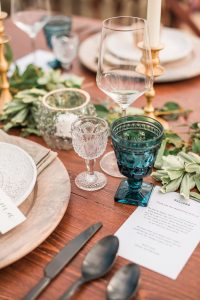 My Dream Wedding Theme is...
a) Classic
b) Art Deco
c) Vintage
d) Romantic
e) Boho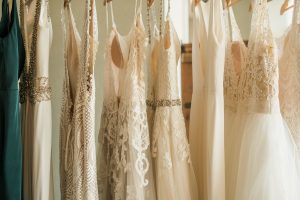 My Dream Wedding Dress Must Have...
a) An Open-Back
b) Some Sparkle
c) Elegant Sleeves
d) A WOW-factor Train
e) A Little Bit of Everything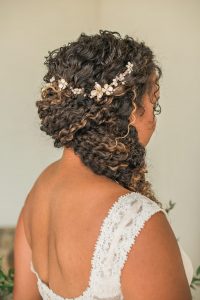 My Dream Bridal Hair is...
a) Half Up Half Down
b) Hollywood Waves
c) A Low Bun
d) A Romantic Updo
e) Down and Curly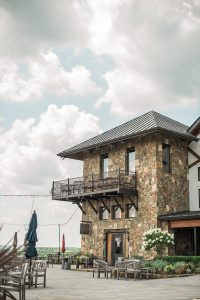 My Dream Venue is...
a) A Classy Hotel
b) An Art Gallery
c) A Catherdral
d) A Castle
e) A Winery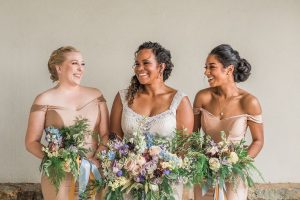 My Bridesmaids would describe me as...
a) Classy and Sophisticated
b) The Life of the Party
c) An Old-soul
d) A Hopeless Romantic
e) Free-Spirited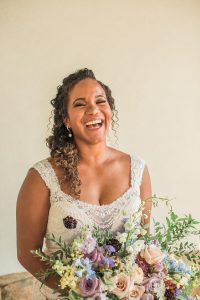 My Dream Wedding Dress Finishing Touch...
a) A Simple Tulle Veil
b) Sparkling Accessories
c) A Bridal Cape
d) A Designer Pair of Heels
e) A Flower Crown
If you chose mostly A's...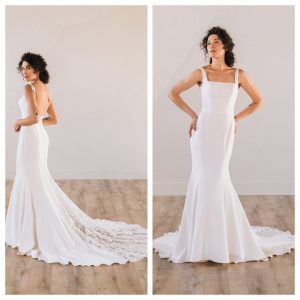 You are Jessie!
Jessie is sophisticated and trendy. She screams classic with luxe crepe fabric and a square neckline. She has a structured trumpet, fit n' flare silhouette that will accentuate your shape with beautiful buttons and a lace detailed low-back. If you're a Jessie, you're definitely the Blair Waldorf of your friend group.
Click here to order Jessie for Try-At-Home!
If you chose mostly B's...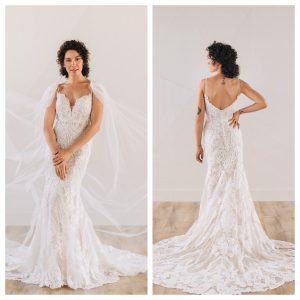 You are Amara!
Amara is delicate and fun. Her art-deco-inspired lace will surely bring the energy of the roaring '20s to your reception. She dazzles with an intricate train and dainty beaded straps. With her clear sequin details and lace layers, she's got plenty of sparkle. If you're an Amara, you definitely believe it's all in the details!
Click here to order Amara for Try-At-Home!
If you chose mostly C's...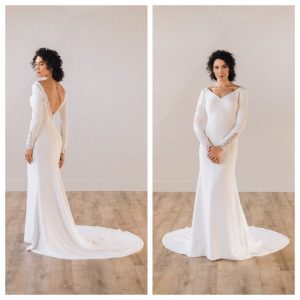 You are Salcia!
Salcia is classic repackaged into a modern and sleek silhouette. She features a luxurious crepe fabric and a button-lined, lace back. Salcia believes in understated elegance and a statement sleeve. If she's your girl, you definitely think you should've been born in a different era.
Click here to order Salcia for Try-At-Home!
If you chose mostly D's...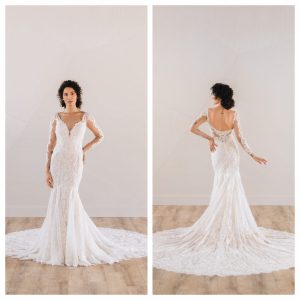 You are Rosa!
Rosa is romantic and regal. She's adorned in Chantilly-Inspired and floral hand-placed lace; not to mention her jaw-dropping train. Rosa features a flattering trumpet, fit n' flare silhouette, and clear sequins for a little sparkle. Her almond beige underlay gives her a hint of the non-traditional. If you're a Rosa, you want your Queen moment walking down the aisle.
Click here to order Rosa for Try-At-Home!
If you chose mostly E's...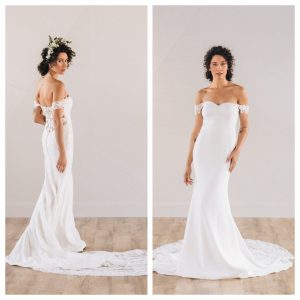 You are Melody!
Melody is melodic with her sweetheart neckline and off-the-shoulder lace. Her simple and elegant front seamlessly balances with an exposed high-mid back. She's lace on lace perfection... just look at that train! If you're a Melody, you're probably eyeing a bridal flower crown to complete the look.
Click here to order Melody for Try-At-Home!
If you chose a mix of all five...
Don't panic! Simply pick the date, order your favorites, and call up your bridal squad to help you decide. We'll have the dresses packed with care and waiting on your doorstep!
Photography by Chelsea Blanch & Ed & Aileen Photography