We've been seeing a lot of hits on our original post about why the wedding dress process takes so long (and why a made-to-measure wedding dress is the way to go!), so we decided to give it a glow up…
Finding your dream wedding dress is no easy feat – especially when there are long-term time constraints. Most places demand that you place your wedding dress order up to a year ahead of time. A year!
You're a busy person with a lot of things to decide before you pick your dress. What about your wedding colors? Will the bridesmaids look cuter in long dresses, or short ones? What will the lighting be like at your ceremony? There are so many details that haven't been nailed down. How can you pick a dress???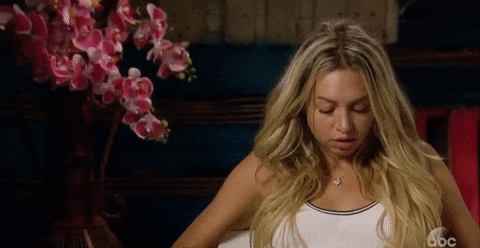 This is sooooo stresssfullllllll ughhhhhhhhh
You flick through styles online, trying to picture how they would each work in a theme that you haven't decided on yet. Anxiety builds as the weeks slide by. Why should you be punished for wanting to decide on other details first?
Girl, you have got to stop stressing. Grace + Ivory has got you! We said No Thank You to the lengthy dress order process and came up with a better, streamlined process that gets you your dress on a shorter timeline. So why does it take so long to get a wedding dress?
And how does Grace + Ivory do it so fast?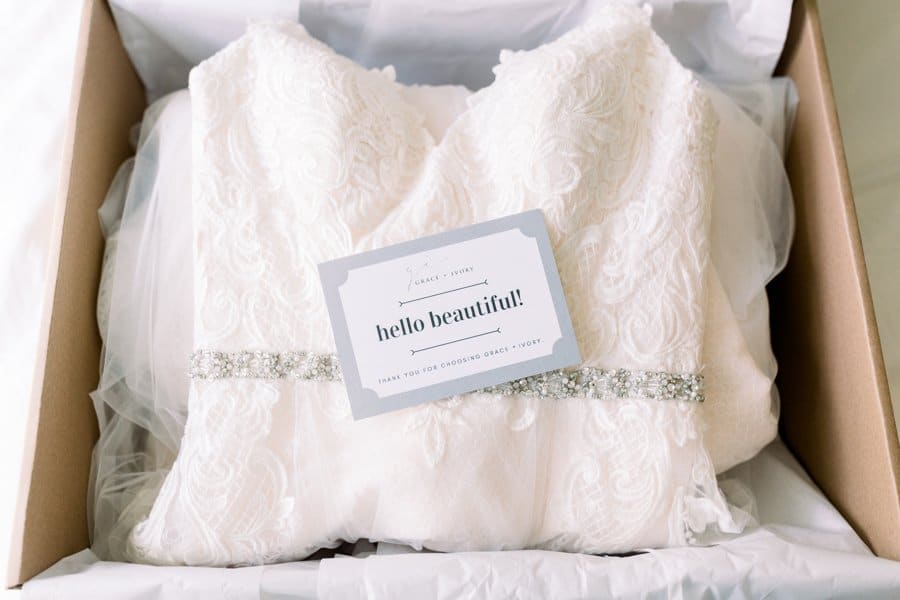 Photo from our Try-at-Home program
Three things that make us different:
1. Made-to-measure, on your timeline. Not made-to-order.
Want to hear a bridal industry secret? You don't have to order your dress 10 months in advance because a designer needs that long to hand-sew every little stitch on your dress. It's because the designers (understandably) demand a minimum purchase of gowns per season. To streamline production, many of them only take orders twice a year.
Most wedding dresses are "made-to-order," which means that your dress is simply made to a standard size. Off-the-rack dresses get ordered in bulk for each design season, so if your size available, tough luck for this year. When your dress has to be ordered under one larger, season stock order as an off-the-rack or made-to-order dress, it really reduces flexibility.
At Grace + Ivory, every dress is made-to-measure. This means we make your dress specifically to meet your measurements – not a standard sizing chart. On top of that, we don't have any minimum purchases and take orders all year round! We start making your dress minutes after you place your order. (Ok, maybe not minutes, we do actually need your measurements first, but pretty quick).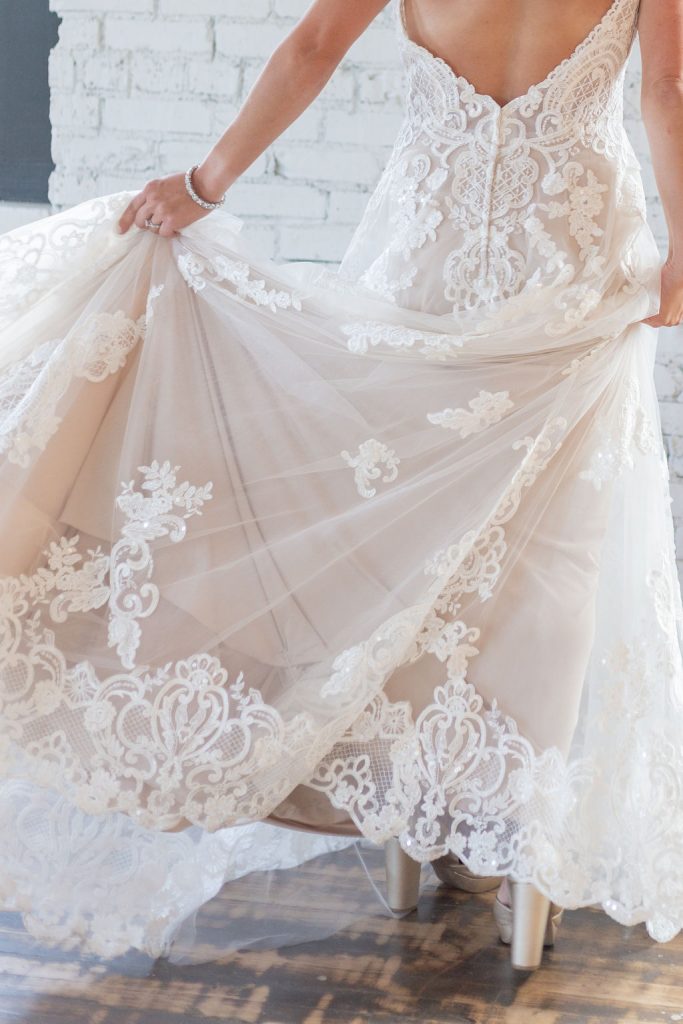 2. No Middlemen.
In the traditional buying model, the bride communicates her needs with the shop owner. Next, the shop owner relays this to the wholesaler, then the wholesaler talks to the designer. After that, the designer talks to the lead dressmaker. Finally, the lead dressmaker communicates the details to the assistants. Whew, what a long game of telephone! It's no surprise that there are often errors and problems in production.
Check out Grace + Ivory's streamlined model: First, you work with a design stylist from the Grace + Ivory team. Next, the Grace + Ivory team communicates your wishes and desires directly to the lead dressmakers. Then, our dressmaker directly oversees the making of each individual dress. They will personally make sure your made-to-measure wedding dress perfectly matches your measurements and requested customizations.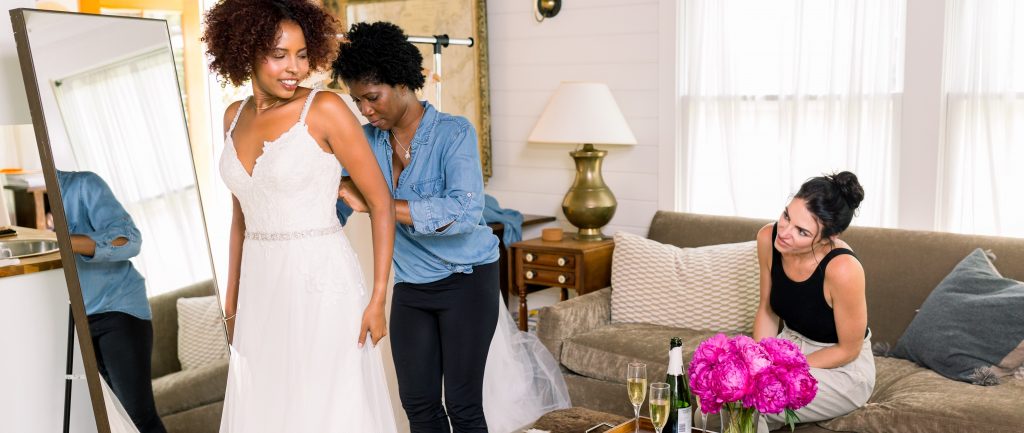 Pick your own sales assistant with our Try-at-Home program, launched in January 2019!
Having trouble deciding on one of our designs? With our try-at-home program, pick a couple styles, pick a couple friends, and try on some samples!
Our designers and dressmakers are top quality and also work for other well-known luxury bridal brands. We just work with them directly - no middlemen!
3. We reduce the need for alterations.
Beyond the year-long advance order for traditional wedding dresses, there's typically multiple fittings. Ugh! The fittings! What if you're bloated that day? What if your diet hasn't quite gone to plan? Inevitably, it can be a stressful experience. Strap in for another fitting. After that, you just cross your fingers that it's all sorted before the big day.
A Grace + Ivory made-to-measure wedding dress cuts the number of fittings from three or four to one or none. Your design stylist will help you take the correct measurements and ask plenty of questions to get the sizing right.  Next, you will work with a seamstress to put in your bustle after you receive your dress (sorry, we do try to do everything, but we can't do this one). You can expect to take in a seam or shorten a hem to suit your shoes – but don't worry! What's great is that our made-to-measure wedding dresses are designed and sewn for your proportions. You shouldn't need anything beyond that.
With the freedom to order 5 months before your wedding, you'll already know many of the details that could influence your dress choice (how will you wear your hair? veil or no veil? which bridal accessories?). You'll be closer to the right size as your body can change a lot in a year! Most importantly, you'll feel more confident with your dress choice.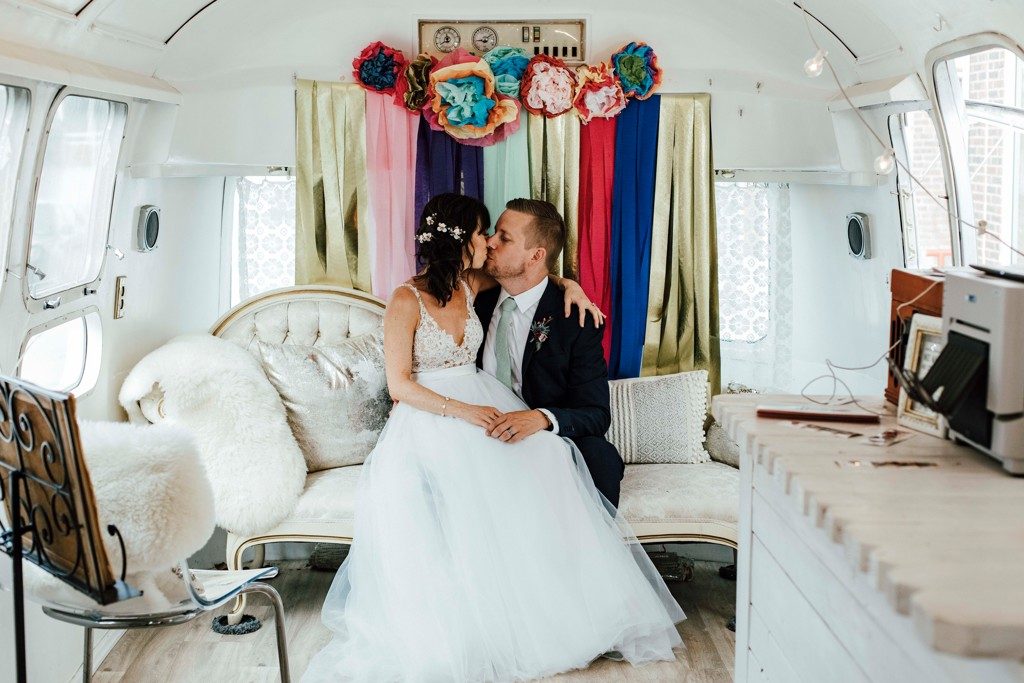 This Gemma dress was customized with an ivory ribbon-tie belt. Click here to see the belt on our standard Gemma dress.
Grace + Ivory is not your mother's bridal shop. Your wedding dress is made-to-measure, our designs are customizable to your unique tastes, and we can deliver them at twice the speed of traditional bridal shops. On top of that, our pricing is very affordable. Affordable wedding dresses, made-to-measure, custom details, fast. BOOM.
Our mission is simple: we want to help you slay on your big day.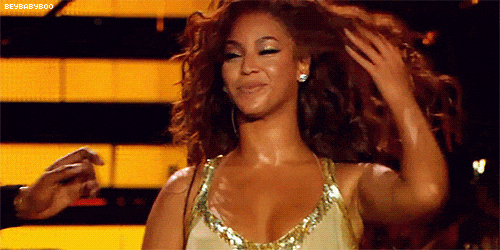 Photography by: 
Featured Image: Ed and Aileen Photography; Photo 1: Sarah Bradshaw; Photo 2: Emma Belen Photography; Photo 3: Sarah Bradshaw; Photo 4: Tori Alizabeth Photography