Do you want to shop online, but don't want to shop on Amazon? Want to support small businesses while staying socially distant? Lucky for you, ecommerce is making it easier and easier to support small brands. You can support women-owned small businesses in Chicago from the comfort of your own home!
Obviously, the Covid-19 pandemic has had a major impact on brick-and-mortar shops, an essential part of our economy. But don't worry! You can still support local, women-owned small businesses while minimizing covid risk. Thanks to online shopping, being a conscious consumer has never been easier.
And even better – you can even support local ecommerce businesses. The best part about that is even though they are "based" in one location, most still have customers from all over the country. This means that they can expand even further, shipping products all over the country! If you're in Chicago, want to support women, and want to support small local businesses, this is the post for you. 
Here are three women-owned ecommerce brands in Chicago that we think are pretty kickass!
Women Ambassadors
Grace + Ivory is a social enterprise that supports women's programs around the world, so it's natural that we would be drawn to Women Ambassadors, a jewelry brand with a mission!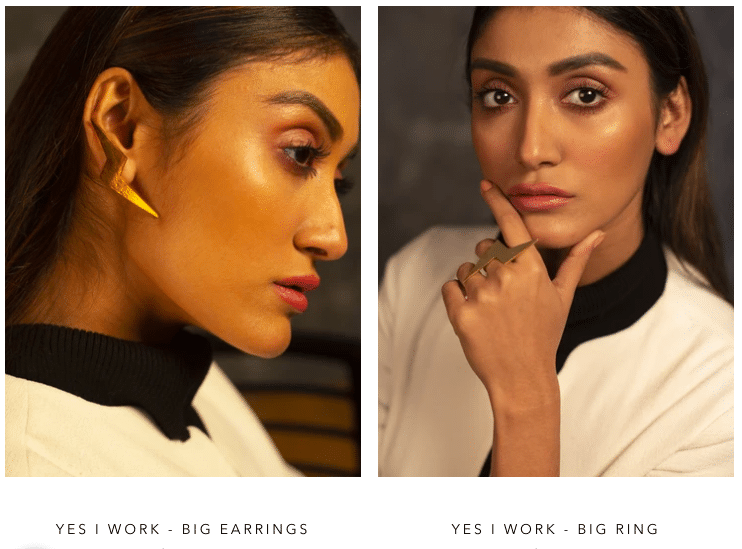 screen shot from Women Ambassadors website
Women Ambassadors has a mission to create inspirational and affordable jewelry with a story. On top of that, they're creating a community that seeks to address women's issues in developing and underdeveloped nations! And they're also active locally – amid the Covid-19 crisis, they are donating 10% of purchases to Covid-19 hunger relief programs and have helped Feeding America Chicago and Food Depository Chicago deliver over 500 meals. Amazing!
Oh, and by the way… their jewelry is gorgeous and so funky. We love the "personality" categorization on their shopping page – "witty" "work-a-holic" "religious" and "dreamer." Each piece has an inspiration story and is hand-crafted. What are you waiting for?!
Bon Femmes
Next up: Bon Femmes, an online marketplace that features art and home goods made by women. You can buy prints, skincare, perfumes, accessories, and much more. Decorate your home with art made by women, support a local artist with cute succulent postcards, carry your books with a new tote bag! Honestly, the Bon Femmes Instagram alone is a beautifully designed profile that you should really follow.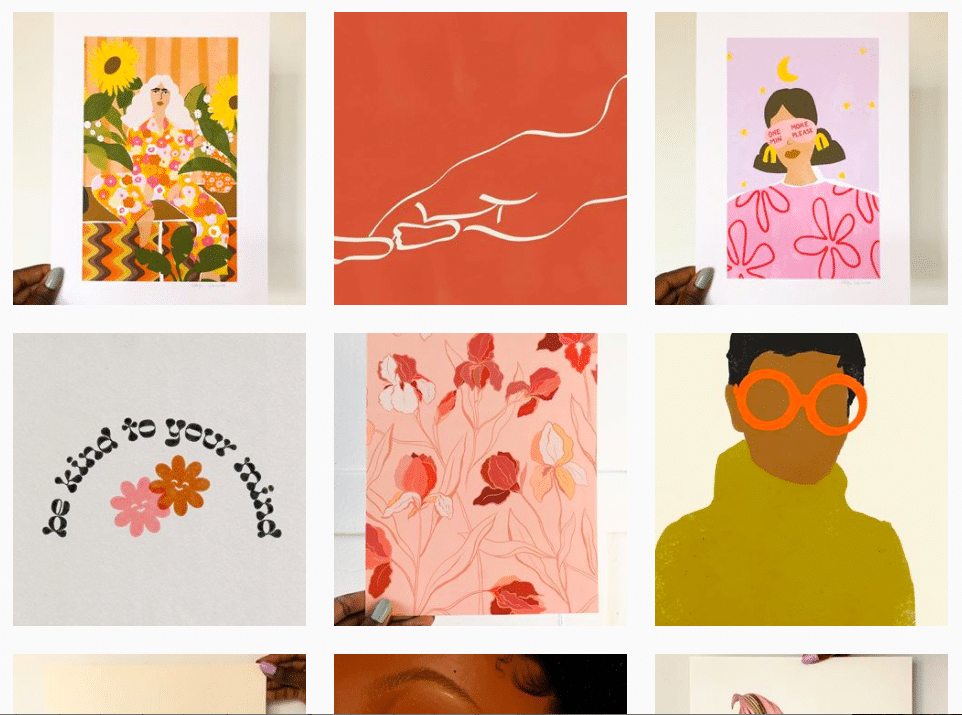 fawning over the color coordination on the Bon Femmes Instagram, brb
On top of selling products from female artists, the site's founder, Tola, has pledged to donate a percentage of sales to women-led charities that support the community. She also spotlights female artists, profiling them with interviews and providing a window into their work.
We love Bon Femmes and their efforts to raise the visibility of female artists. Go check them out!
Nature's Trace Co.
So now that we're all obsessed with washing our hands for more than 20 seconds, you're looking for new soaps, right? Right?? Well if you're not, don't worry – you can start with Nature's Trace Co. This brand makes unique, handmade soaps from honey and beeswax from hives on an urban Chicago micro-farm.
screenshot of Nature's Trace Co. website
They have such creative combinations: "carrot bastille" made with milk and organic carrot puree, "wild orchard" made from baked apples (get that fake apple scent out of here). They also make limited-edition soaps, and you can even buy gorgeous gift sets. Nature's Trace Co also makes soaps for exfoliation and sensitive skin as well as face wash and shampoo.
So there you have it! We should mention that we're also in love with Bossy Chicago, a directory of women-owned small businesses. Check out their website for more ideas for how you can support Chicago small businesses!