Working with Taylor and Hov Events + Design for our pop-up event at BUREAU was such an honor. They are truly event and branding experts and I learned so much in my time working with them to put together Grace + Ivory's second pop-up event in DC. They put together an all-star team of vendors, including Iris Mannings, whose photographs are featured in this post.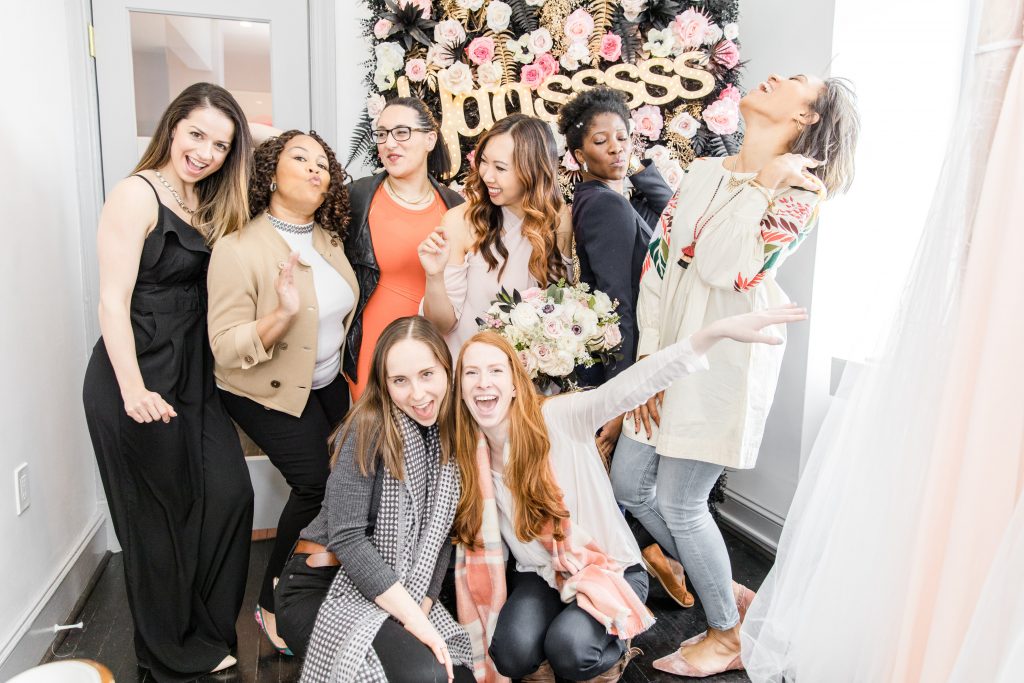 We began our brainstorming around the theme for the event. The "Yaaasssss" to a custom dress theme was Sugar Taylor's brainchild, inspired by the immensely popular show. We also wanted to bring the focus more to the bride than just a general wedding theme, so decided on a "bridal beauty event" that could focus on the bride, her dress, and everything that went with it.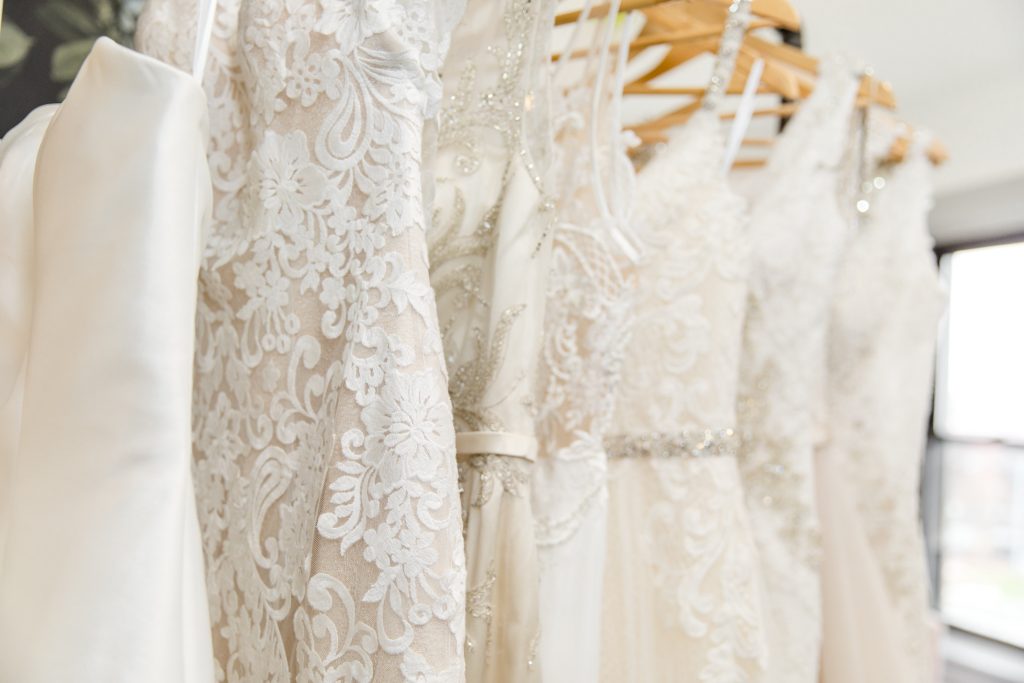 The highlight of the event was for our custom made-to-measure dresses and the space at BUREAU. We were excited to have brides see our dresses; to be able to touch them, see that they are high quality fabrics, made with care. The space at BUREAU compliments our style and is beyond stylish – a chic, all women coworking space owned and styled by interior designer, Kerra Michele.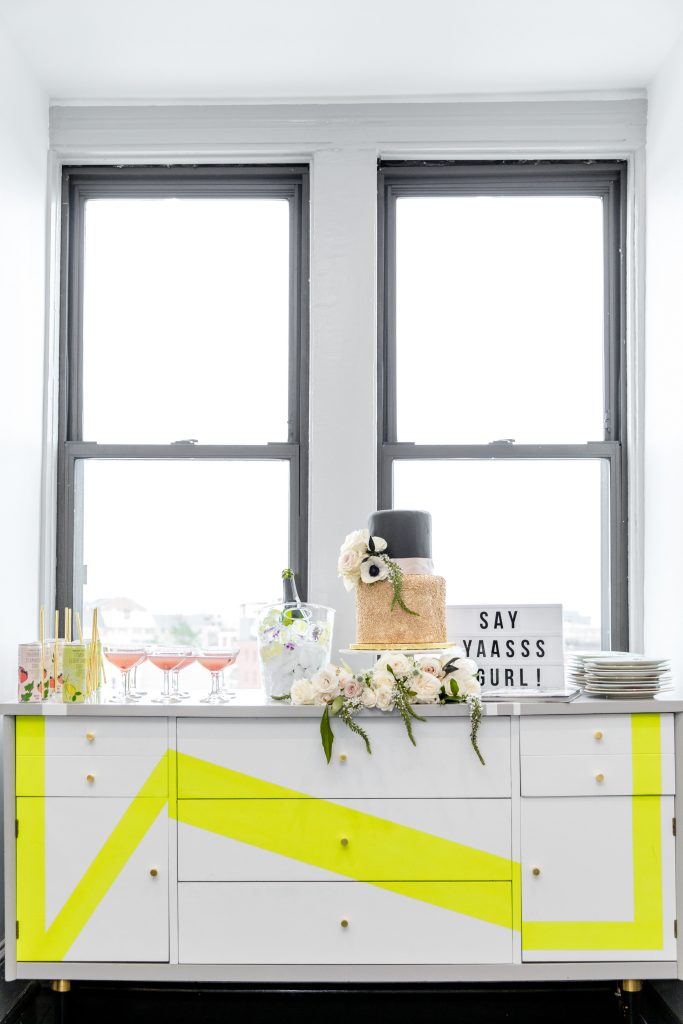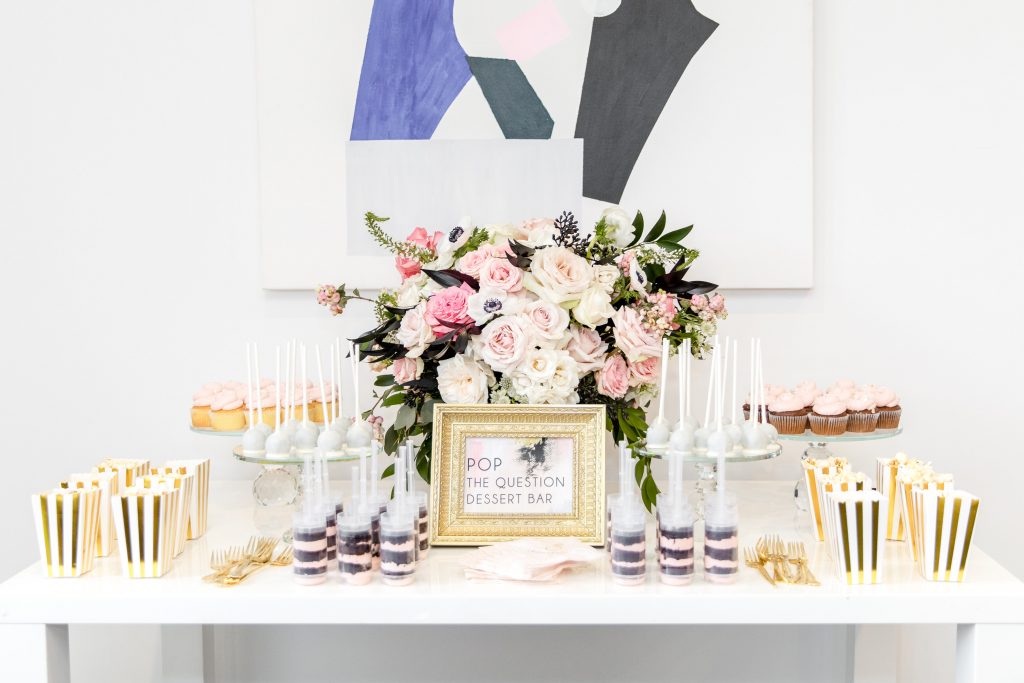 Taylor & Hov Events pulled the event look together with an awesome display of goodies, flowers frozen into ice cubes, and bringing together an idea for an awesome backdrop for photographs. They came up with the "Pop the Question" dessert bar and cute popcorn boxes to compliment the sweets. We settled on blush and gold accents for the color palette.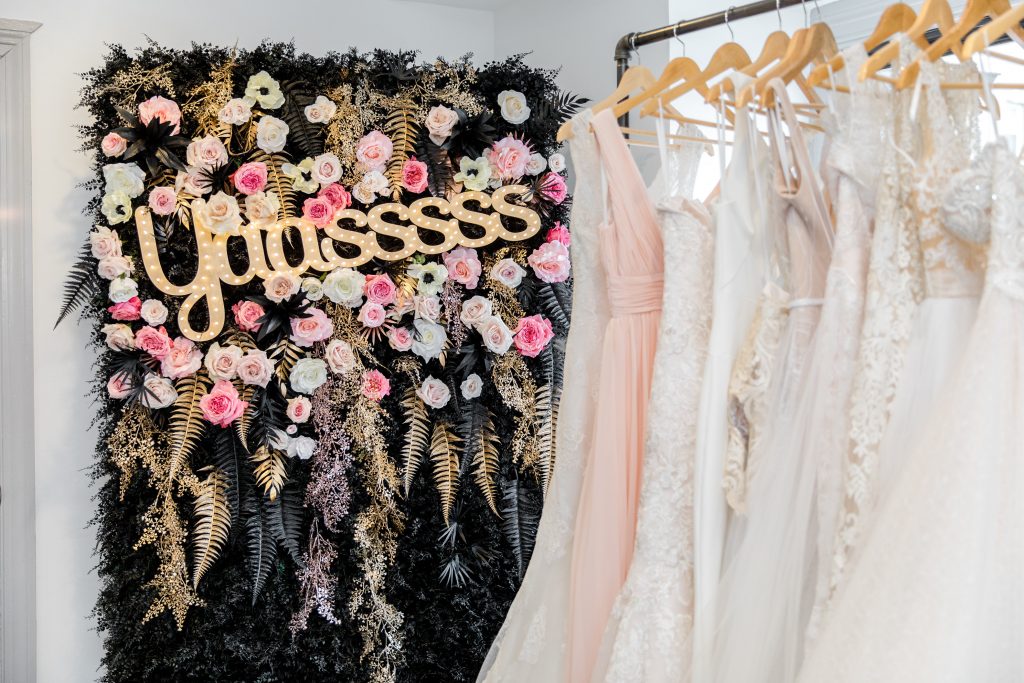 Brightly Ever After brought the backdrop idea to life with a custom made lighted "Yaasssss" sign, and a gorgeous ceiling to floor flower backdrop with real accent flowers.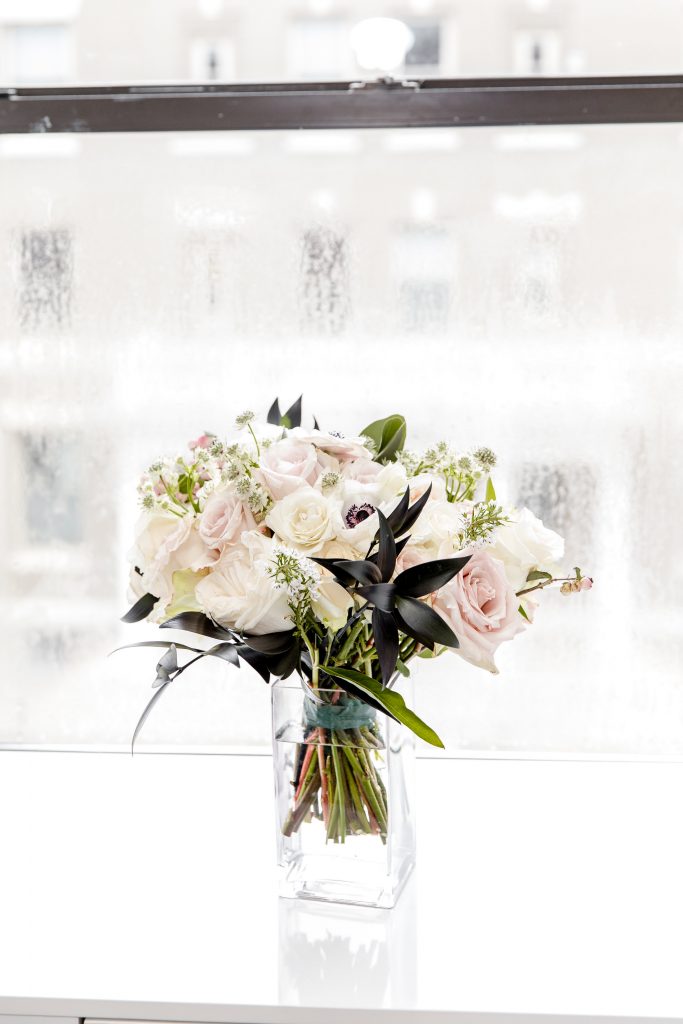 Designs by Oochay created a beautiful bouquet and flower display that just brought happy feelings to whoever looked at them. We appreciated her knack for bringing together stunning arrangements and for brightening up our pop-up's whole look.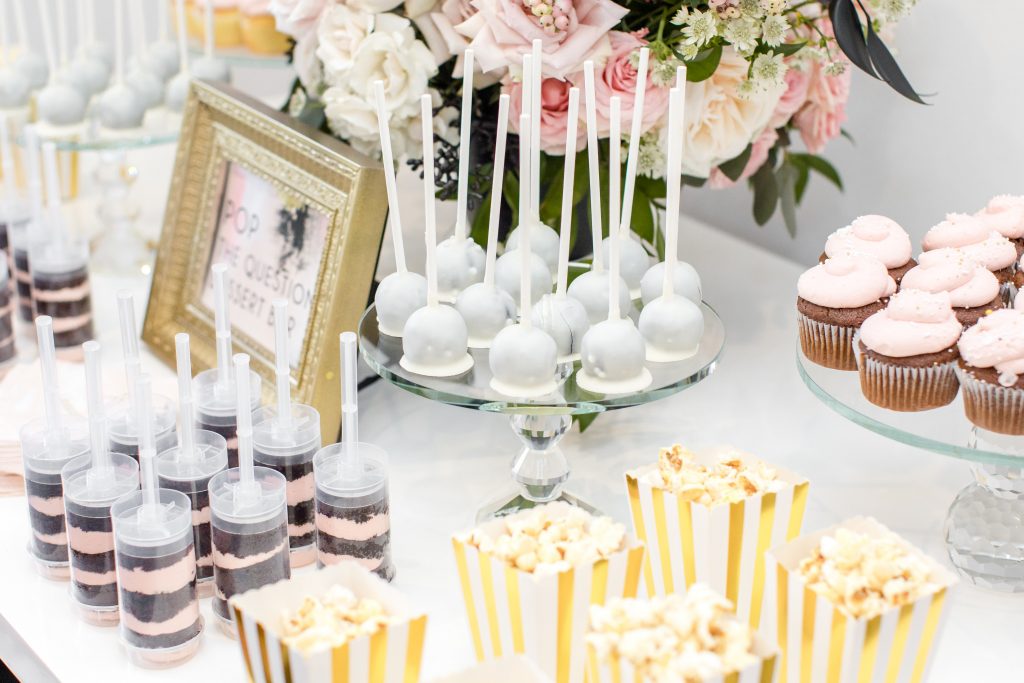 To indulge our sweet tooth, Classic Bakery Tysons, presented us with a gorgeous gold accented chocolate cake, mouthwatering cupcakes, cake pops, and cake push-pops. We loved the tasty raspberry frosting on the cupcakes and thought the cake-pops were a unique touch.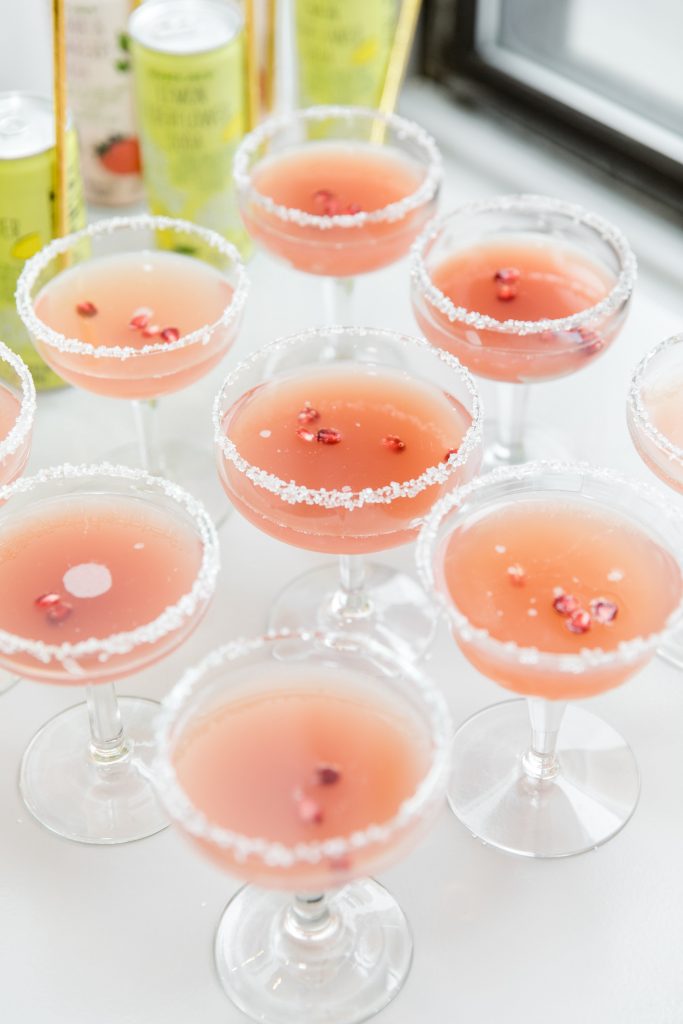 Something Vintage Rentals provided the glassware and pretty gold silverware, which made the presentation pop. The glasses were perfect for the sugar-rimmed pomegranate mimosas that brides sipped on while they browsed our collection!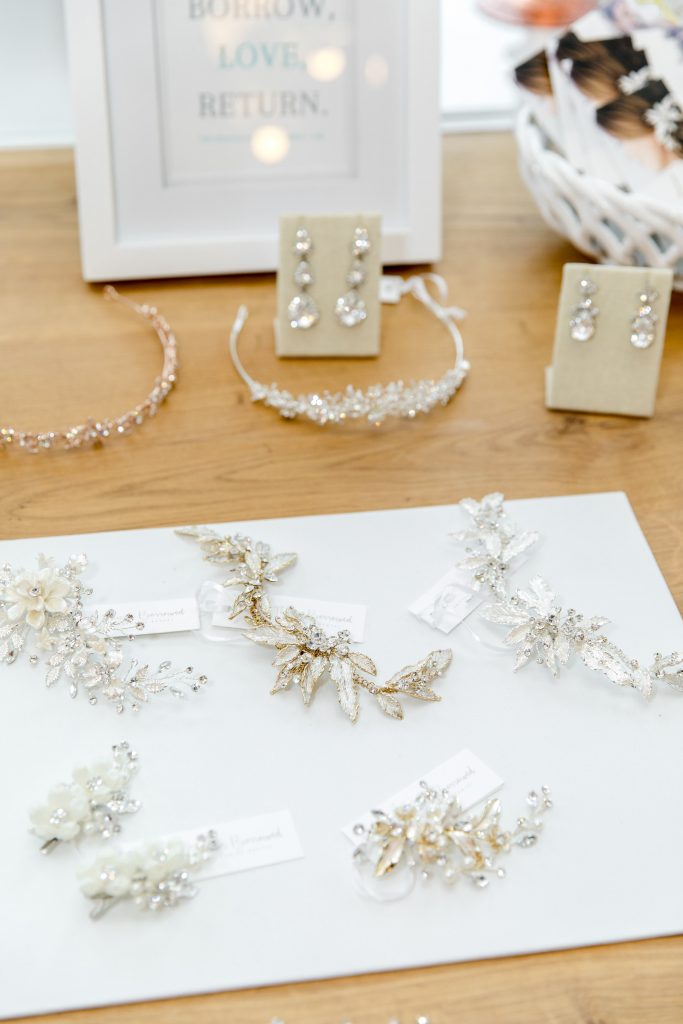 To help bring together a bride's look with the perfect accessories, Little Things Borrowed joined us for the weekend. We love their selection of gorgeous veils, earrings, bracelets, hair combs, necklaces, and bridal belts that are all available for rent at a fraction of the retail price.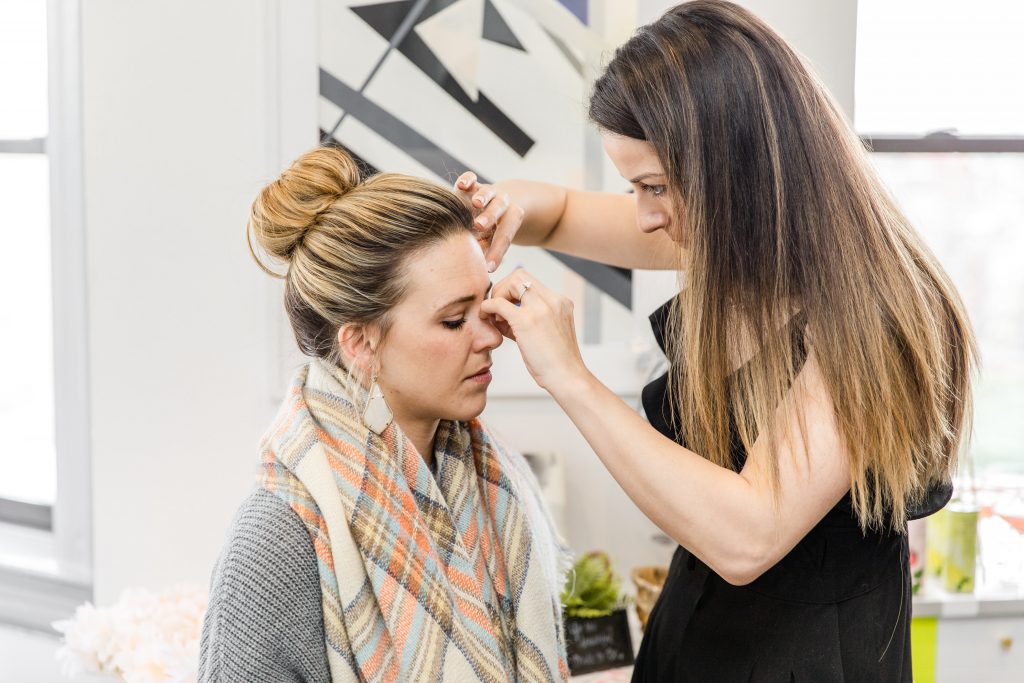 KW Beauty has every bride's make-up and hair needs covered and came to showcase some of their work with a fun lash bar at their event. We also got to pick-up some good make-up tips!
Hope to see you at the next event!
xoxo,
Tina