Since March 8th was International Women's Day, we thought what better way to celebrate than to highlight some of the hardworking and amazing women making it happen in the bridal industry. Through The Big Fake Wedding and our own collaborations, we've been fortunate to meet so many talented women from around the country.  Although, Grace + Ivory calls Chicago home (but can ship anywhere in the US for try at home...in case you forgot!), I personally was born and raised in the Steel City...Pittsburgh, PA. With so many Pittsburgh Bridal Businesses to support, we've compiled some favorites. All women-owned and of personal inspiration!
1. Paper Reign
If you're looking for beautiful invitations, save-the-dates, or calligraphy...Paper Reign tops our list of women-owned, Pittsburgh Bridal businesses to support. Having seen her work first hand at the Big Fake Wedding DC in 2021, we can personally attest to owner, Gina's, attention to detail. After years of working in the legal field, Gina recognized her creative passion and opened her brick and mortar in 2018.  She creates exquisite and personal invitations by working directly with her couples on their unique visions. You can browse her work and book a consultation here!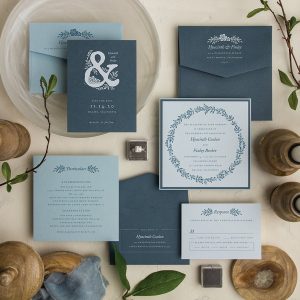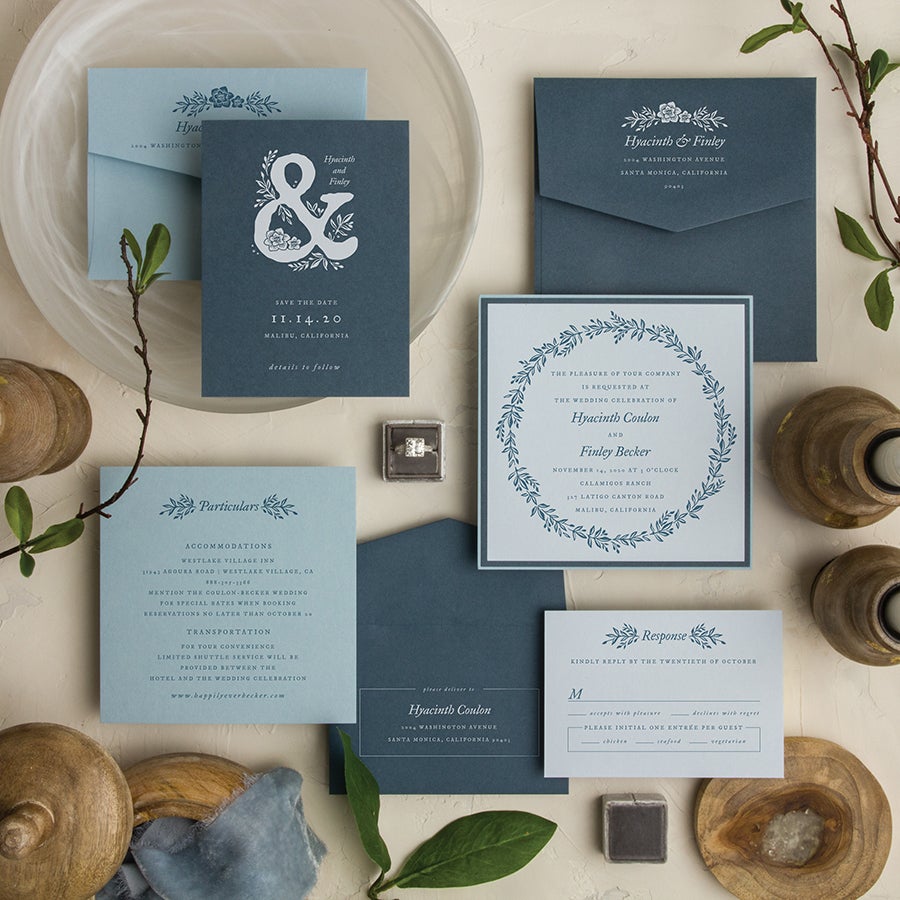 2. Bramble & Blossom
"Giving a shit about the Earth never looked so gorgeous!"
Owned and led by Jessica Stewart, Bramble & Blossom brings extraordinary blooms to Pittsburgh area weddings! They've partnered with over a dozen local farms to offer the best in season flowers that are above all, sustainably grown. They have a highly rated and experienced team that take your floral vision from start to finish. They also offer an extensive rental collection (Yay no waste!) as part of some packages. Women-owned and sustainable, makes this one of many Pittsburgh Bridal Businesses worth checking out!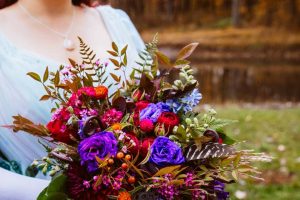 3. Leona's Ice-Cream Sandwiches
Looking for something sweet to impress the guests at your Pittsburgh wedding? Consider a fun twist on the Pittsburgh Cookie Table and order from Leona's! This small-batch ice-cream company was founded by Kate and Christa after they received an ice-cream maker as a gift at their own wedding. Their ice-cream cookies are made from 100% real dairy, 100% lactose free, and come in a variety of flavors. They have everything from classics like birthday cake and chocolate to more unique treats such as cinnamon on oatmeal lace, and coffee on snickerdoodle (Yum!) The best part? They'll deliver directly to your Pittsburgh area wedding!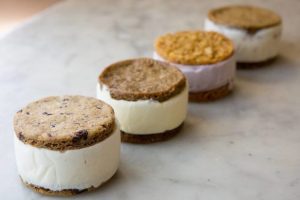 4. Steph Moraca: Fine Art
"Your moment, uniquely eternalized"
You probably already have your eye on, or have booked, the photographer for your wedding day. But what if there was another way to remember the moment you say your "I do's" that can be displayed in your home for years and years to come? Steph Moraca paints the scene!
Live event painting has become increasing more popular as a form of wedding entertainment. Your guests can marvel at the work of art coming to life as Steph shares her artistic talent. Plus you'll have your special moment eternalized on canvas. Steph's passion for "translating the beauty of natural landscapes" began at a young age and you can spot her work in various galleries throughout Pennsylvania. Learn more about her live painting packages here.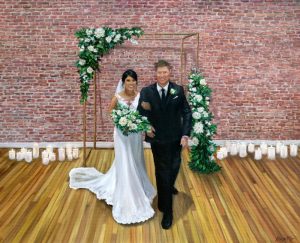 5. Skelton Jewelry
Founded by Samantha Skelton, Skelton Jewelry offers beautiful and unique pieces all designed and crafted on-site in Lawrenceville. Her jewelry ranges from limited production and one-of-a-kind pieces for galleries, to custom jewelry and bridal designs. Her diamonds and gemstones are also ethically sourced as part of her "Handmade on a mission," statement. If you're looking for a unique engagement ring, wedding band, or a piece to complete your wedding day look...you must browse her collection. I personally could not get over this Ballerina Halo ring (Wow!)!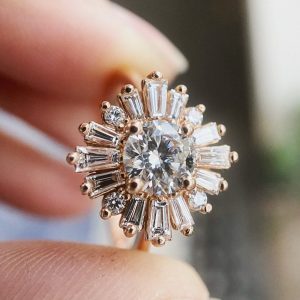 Know of more women-owned, Pittsburgh Bridal Businesses to support?
At Grace + Ivory we're always looking to expand our list of women-owned bridal businesses, whether it's Pittsburgh, Chicago, or somewhere else! Since our gowns travel all across the US, we've been able to collaborate with many like-minded women in the industry and would love to continue to do so. Email us at hello@graceandivory.com!